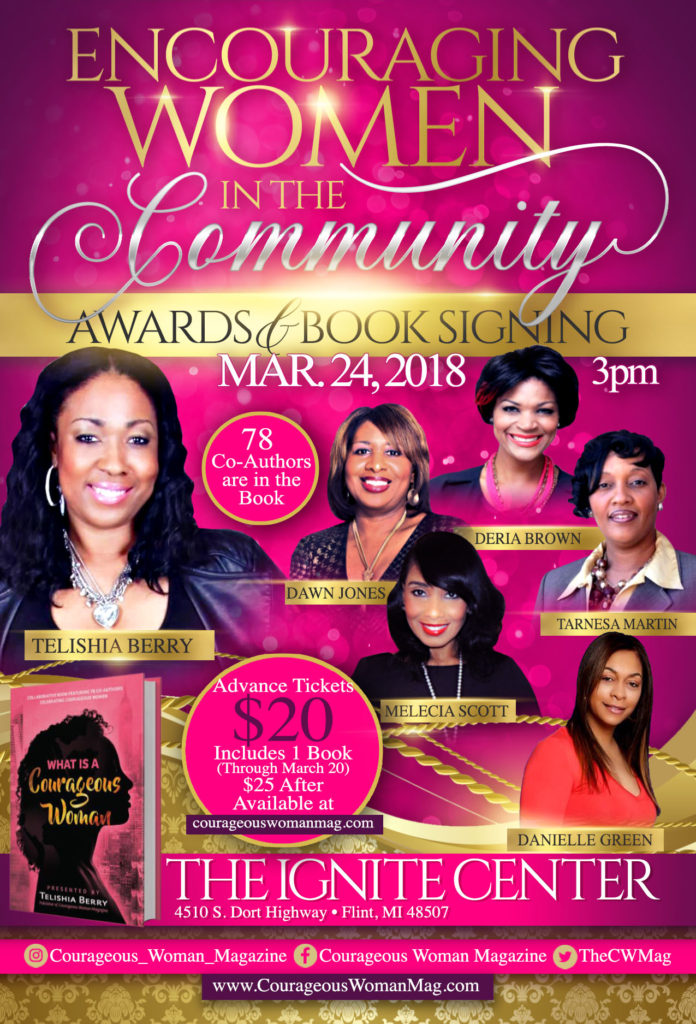 Are you ready to be uplifted, encouraged and inspired?
Courageous Woman Magazine will present  Encouraging Women in The Community Awards and Book Signing Saturday March 24, 2018 in Flint, Michigan.
The book, What is a Courageous Woman, a collaborative book that features the writing of 78 co-authors from around the country.  Like the magazine, the goal for this book is to uplift, encourage and inspire women. Many of the co-authors from Flint and other states will be at the event to speak and sign books.
The evening will include entertainment, refreshments, and inspirational speakers, including, Dawn Jones, ABC-12 News Anchor, Deria Brown, owner of The Glam Box Boutique, Danielle Green, Author and Board of Education member, Tarnesa Martin, Founder of WORP, and Telishia Berry, Publisher- Courageous Woman Magazine.

You'll Have to Be There to Experience It!
Get your ticket now. $20 You get one book included with your ticket!
Order you ticket online now and pickup your tickets at the door.
 VIP SEATING WITH THE FIRST 100 TICKETS purchased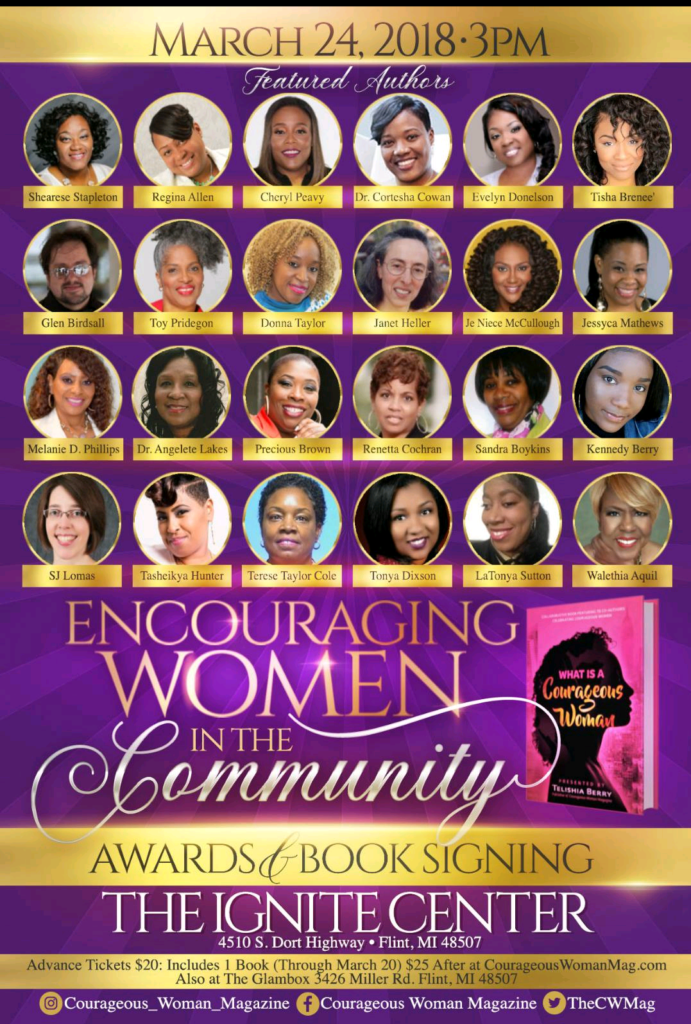 The Glam Box Boutique – 3426 Miller Rd. Flint, MI 48507 (Inside the Summerset Salon Plaza)
Some authors also have tickets
Want to donate tickets?
You're awesome, God Bless you!! Click to buy and kindly write in the notes where you want them to be donated to. Thank you! 🙂 You can Follow-up with an email to us.
Got Questions?
951.704.2079