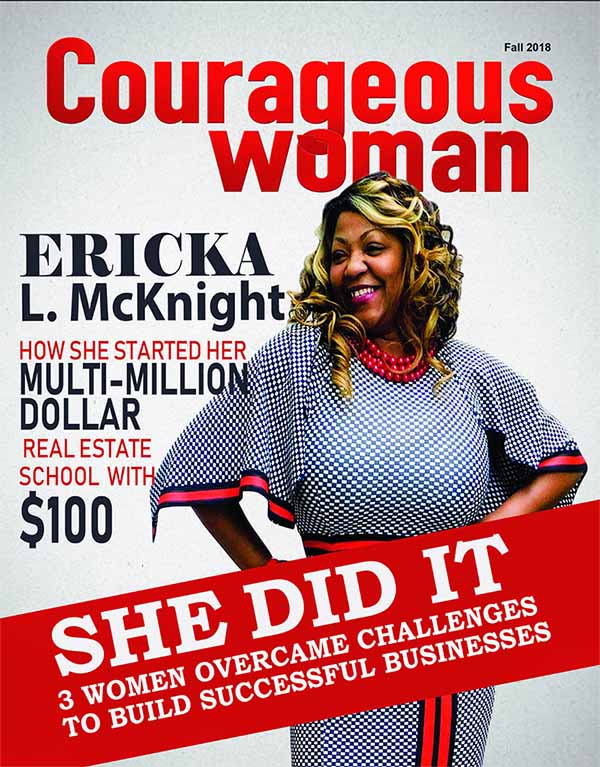 SHE DID IT
ERICKA L. MCKNIGHT
REAL ESTATE MOGUL
by Telishia Berry
Not only is Ericka L. McKnight a powerful woman in real estate, she is the  recipient of the "2018 Literary Trailblazer of The Year," award, presented in North Carolina.  Ericka L. McKnight is also a loving, caring, tenacious, persistent, and forward-thinking woman. The Buffalo, New York native and mother of three has proven she can take an idea and turn it into something amazing. And because of her willingness to leap, Ericka L. McKnight has made history by becoming the first and only African American female to own a real estate school on the southeastern region. To date, she has sold over 500 million dollars in residential, commercial & land real estate.
Awards and Accolades
Ericka is the recipient of numerous awards, like the "Top Female Entrepreneur of The Year" for 2017 and 2018, in Charlotte, North Carolina, and the "2018 Humanitarian Award."
We caught up with this busy lady and asked her more about her life and her business.
Thank you, Ericka L. McKnight, for sharing your story with Courageous Woman Magazine!
Tell us about your real estate business?
ELM School of Real Estate is a full-service real estate firm located in Charlotte, North Carolina. We assist buyers and sellers throughout real estate transactions. We provide real estate continuing education to currently licensed agents and individuals interested in obtaining their real estate license in North and South Carolinas. In addition, ELM provides entrepreneurship training and coaching.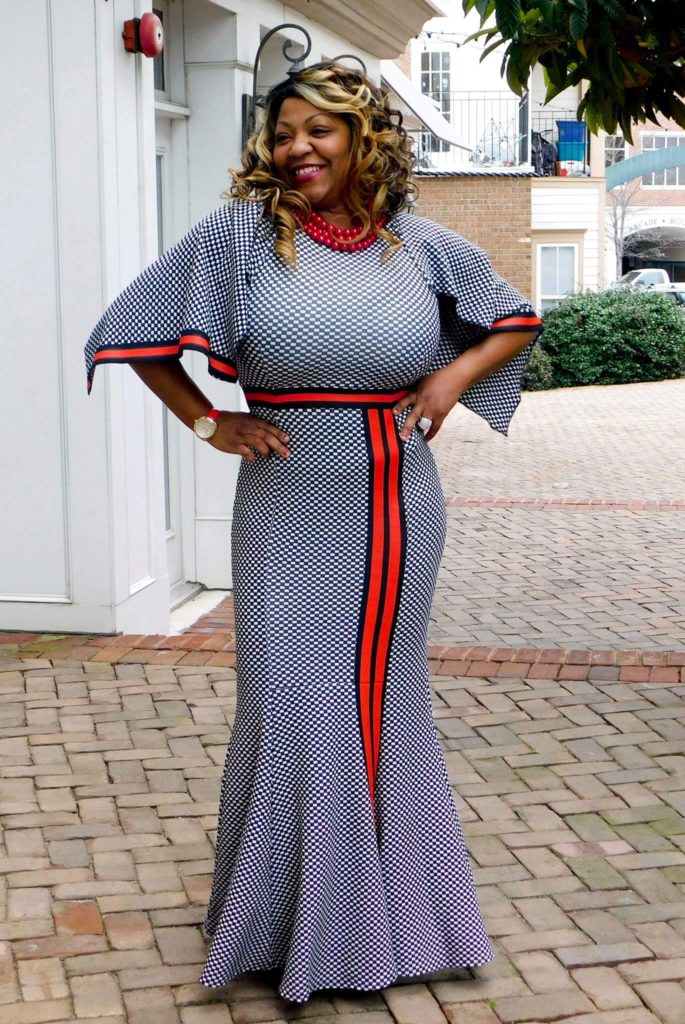 Why did you chose to go into real estate?

After suffering a bad realtor experience (poor negotiating skills, lack of empathy & other issues I feel not to mention) and selling my home in Maryland… Upon moving to the Carolinas, I decided to get my real estate license, determined to protect future buyers from possible heartache.
How were you able to start your business with only $100
In pursuit of opening my real estate school, $100 was the first initial investment, which at the time was a major sacrifice due to lack of finances. But I followed the voice of God and took a leap of faith, and  Move forward, Three years later, I have coached and taught thousands of students and expanded into other states.
"When you sow into the right soil, you will reap the greatest harvest!"
What is the motivation behind your business?
To empower, engage, and excel individuals by creating home ownership and educational resources in order to build wealth.
Who are your female inspirations?
My family, friends, and champions like Harriet Tubman and Sara Blakely.
Were there any comparisons to your journey and Harriet Tubman's and Sara Blakely's journeys?
Yes,
Sara Blakely founder of Spanx
She discovered many women felt uncomfortable in their clothing, and she provided a solution. Some said she was crazy for pursuing her dream in the undergarment industry, thinking she would possibly be overlooked because of her competition. But Sara refused to give up! As a result, millions of women feel comfortable in their clothing, and Sara is a billionaire.
Harriet Tubman one of the greatest African American trailblazers of all time!!
She was the first African-American female to serve in the military. Harriet Tubman was the hero activist for the underground railroad, helping others obtain their freedom as slaves.
Both women inspire me because they paved the way for me to pursue my dream as the first woman to accomplish great impossible missions. These women have proven that despite the naysayers and difficult roads ahead, keep your eyes on the prize!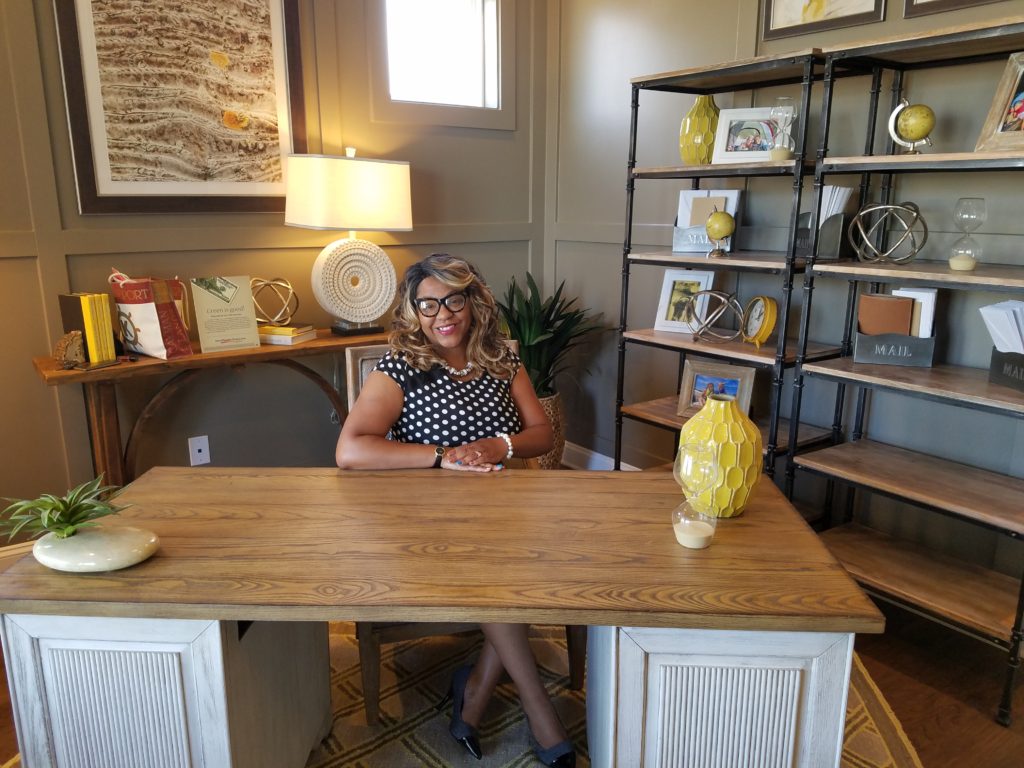 Were there times when you wanted to give up?

There were numerous times that I wanted to give up, but my purpose is greater than my defeat, and my support team won't allow me. I continue to put God first and foremost in all the things I do!
Do you have any encouraging words for someone who wants to give up?

Don't be selfish, be selfless! This is not about you; it's about the people God will use you to impact. God chose you for this specific task, and he will give you the strength to complete that in which you were entrusted.
What is your advice to someone wishing to enter the real estate business?

First, consult with family and friends because selling real estate will consume a lot of your time. Make sure their supportive and patience along the way. Second, your ability to connect and relate to all people. Oftentimes, real estate agents become selective in whom they choose to service; I believe that's ok once you become an expert in the field. But initially, it's all about building and serving all people.
Are there any myths about home ownership that you know of, and if so, could you name a few?

Absolutely! You need thousands of dollars to purchase, excellent credit, longevity on the job, and reside one year or more in the state in which you chose to purchase.
What do you hope people will gain from your business?

Empowerment to live a successful and self-sufficient life to the fullest! Leaving a legacy for many generations.
Learn more about Ericka L. McKnight and Elms School of Real Estate at: www.elmschoolofrealestate.com
Connect with Ericka L. McKnight on social media
Facebook: https://www.facebook.com/elmsuccesstrainer/
Instagram: @elm_author_motivate_pioneer
CLICK TO SEE FULL ISSUE