June is fast approaching and we are preparing for a new normal. This has been a very trying time for us all and right now everyone needs encouragement. We have just a few spaces left in the June issue that we are dedicating to ENCOURAGEMENT.
If you have a voice and ready to uplift, empower, and encourage the world, be a for this issue. We have 4 spaces open on Encouragement. there is no fee for these spaces.
Please email us for details: Info@courageouswomanmag.com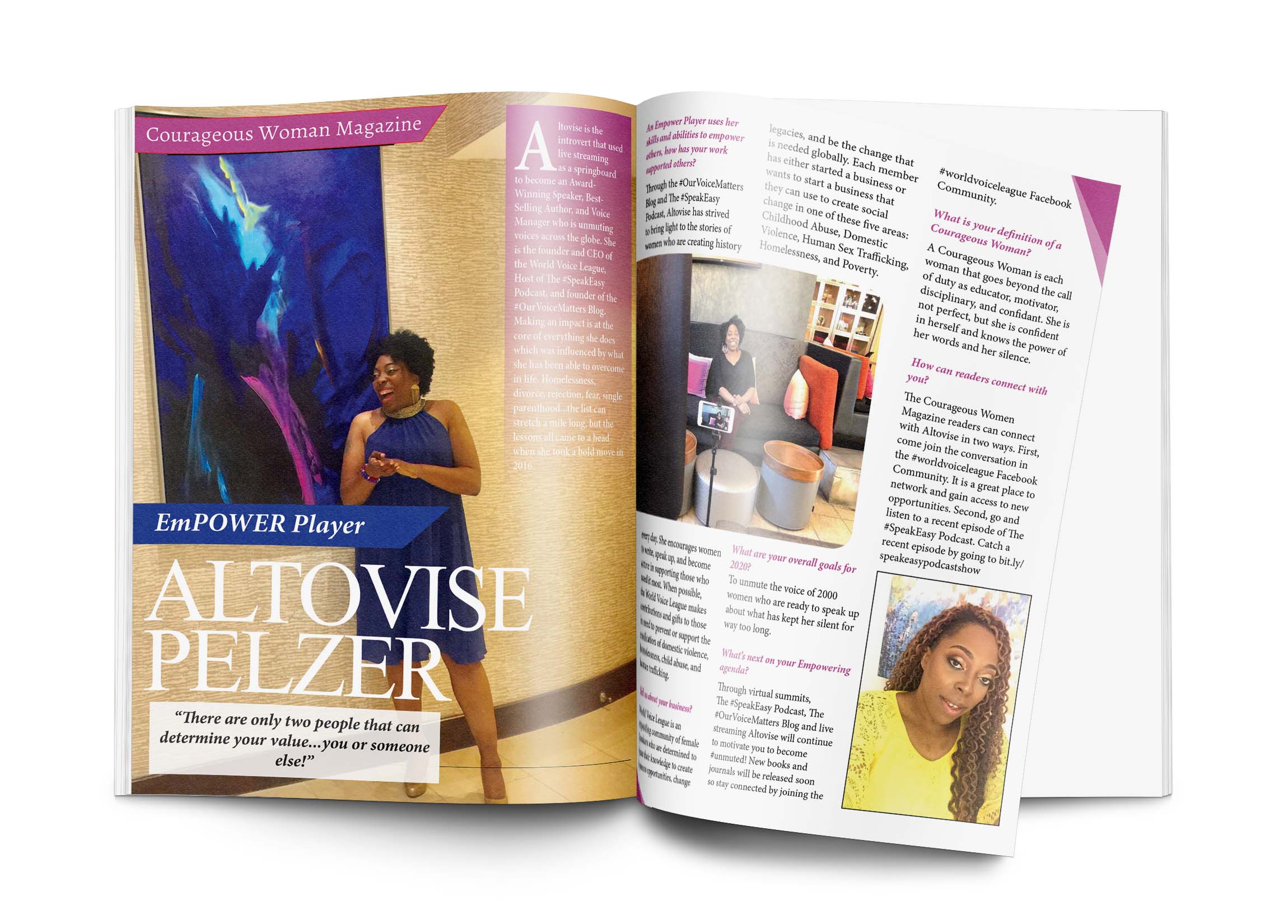 If your business has been impacted and you're ready to shout to the mountaintop and let people know about your products and services, our media services can help. Fill out the form below and we will contact you.