Have you been thinking about ways to uplevel your brand, gain more exposure, or increase your product sales? Strategic marketing and publicity are crucial when you are an entrepreneur looking to expand your brand.
How can being on the cover or featured in a magazine help your brand?
It can help you reach more people. Courageous Woman Magazine is a national publication that features hundreds of women from around the world. When you're featured on our cover, you and your business reach thousands of people worldwide that will learn about you and your business.
Does your business offer solutions?
People are looking for relatable stories to inspire them, products that may enhance their lives, and services that may propel their businesses. We have 10,000 plus subscribers that may be looking for what you offer.
Podcast and radio show hosts are looking for interesting guests, conference producers are looking to book their next event speakers! Are you ready for 2020? Being on the cover is a great start to get you geared up all things 2020!!
Make being on the cover of Courageous Woman Magazine part of your marketing mix!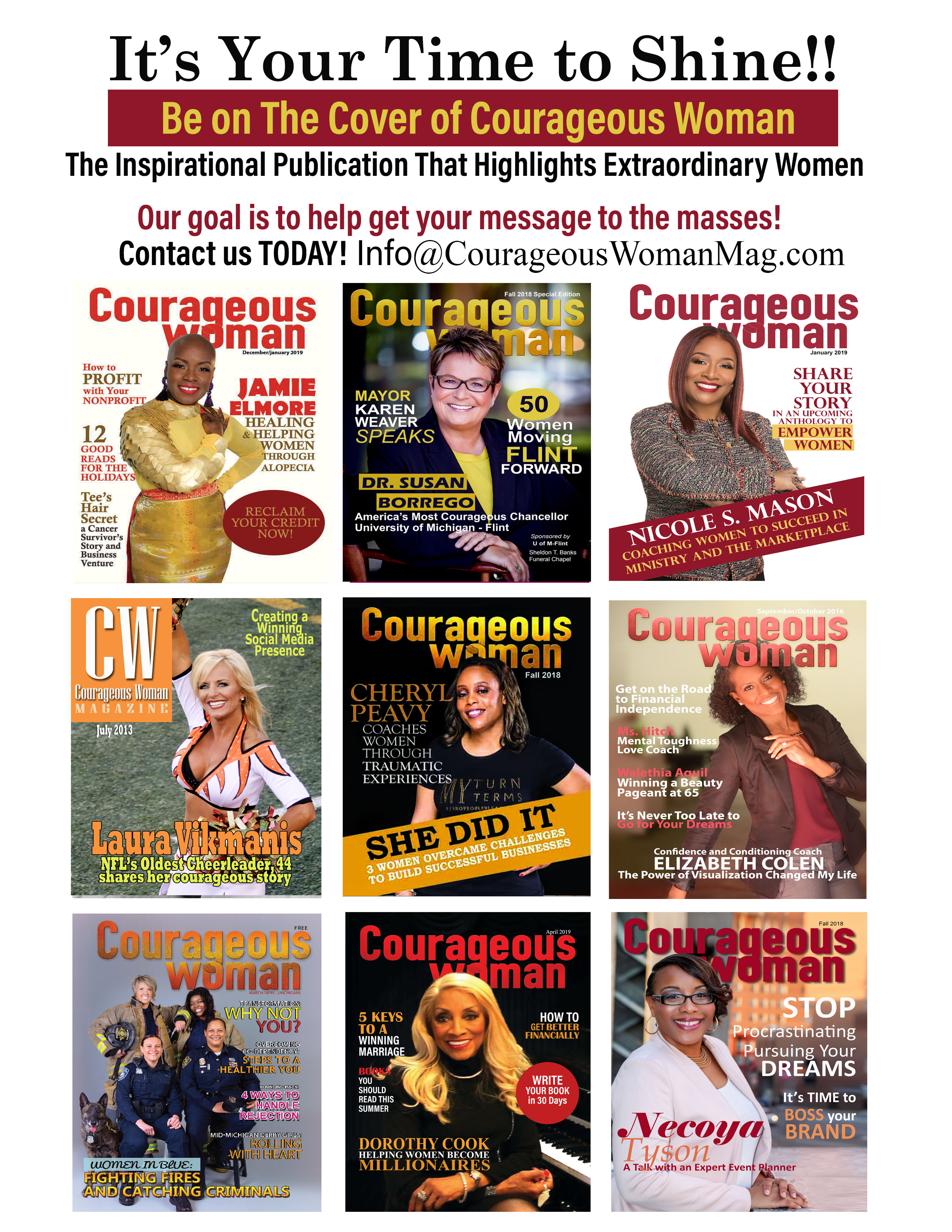 Submit now to be on the cover of Courageous Woman Magazine? We will be presenting multiple cover stories for the next few weeks.
Here's our BLACK FRIDAY SPECIAL!
We decided to offer this special because starting with our Spring 2020 issue, we are changing things at Courageous Woman. Our cover stories will be done differently, so this may be your final chance to be on the cover. 
Is there an investment? YES, this is publicity and marketing for your brand, therefore, it is a fee-based media service.
BLACK FRIDAY COVER STORY SPECIAL includes:
Full-color cover (Must submit high-quality, high-resolution photo. No selfies or cell phone pics for cover)
3-page article layout for digital issue
Article posted on our website (Search engine optimized)
Social media posts
FB LIVE Interview!
10 copies of the print magazine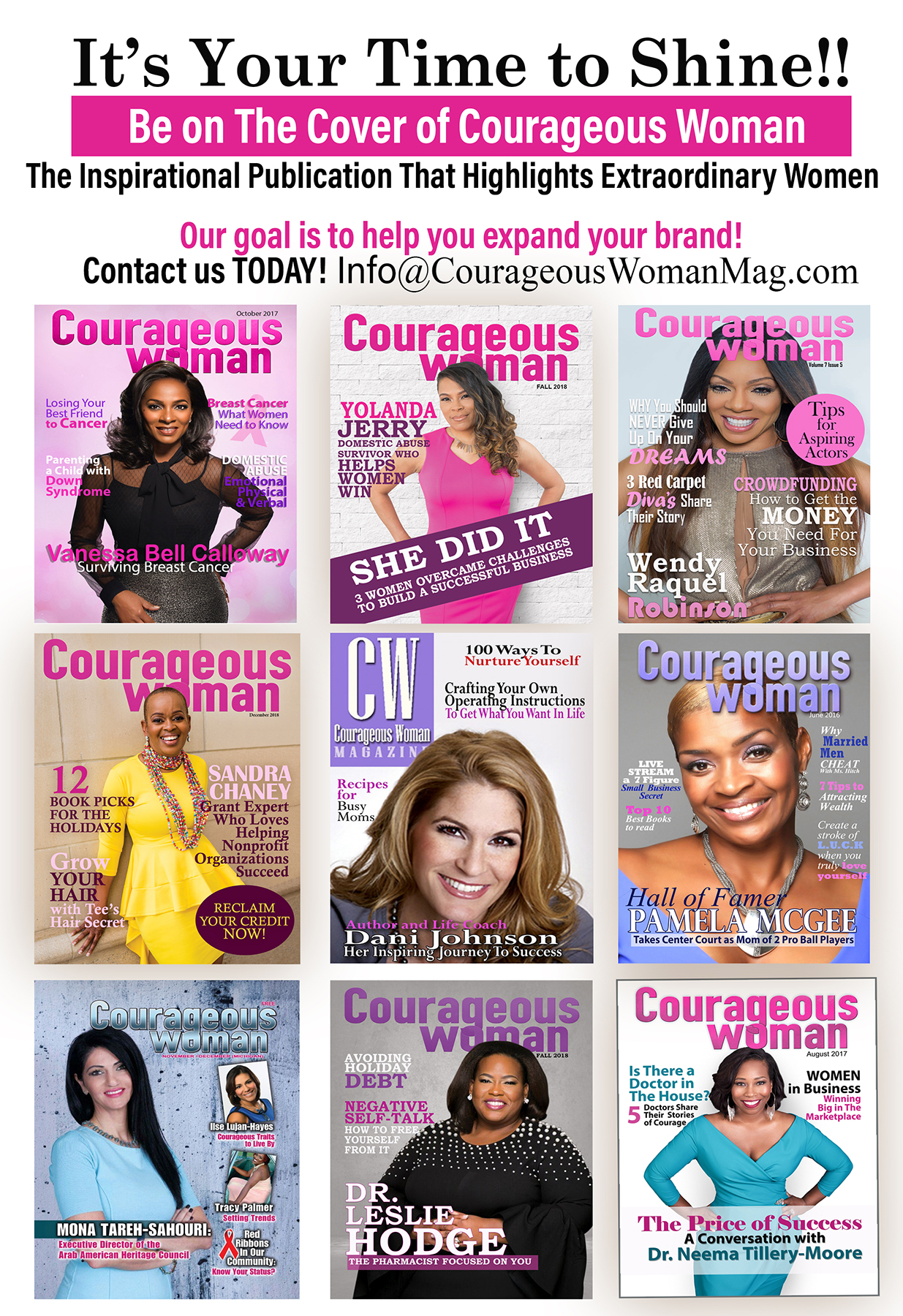 Take advantage of this opportunity now!
Sign up now, you will be part of Courageous Woman Magazine Cover Stories 2019 Recap video
You will automatically be nominated for our Cover Story of the year stories that will be picked by an online voting. (Limited to the first 10 and those whose cover will be distributed in 2019)

Cover story package $299 for 24 hours Only!!
If you want some exposure for your brand, but not a cover story, You'll still get benefits with a one-page or two-page feature article.
BLACK FRIDAY FEATURE SPECIAL INCLUDES:
Two-Page Feature article plus:
Article posted on our website (Search engine optimized)
Social media posts
5 copies of the magazine
5 printed copies of your article
$139
One-Page Feature article for digital issue plus:
Article posted on our website (Search engine optimized)
Social media posts
One copy of the magazine
1 printed copy of your article
$99
 Check out Some of our most recent cover stories
Cheryl Wood