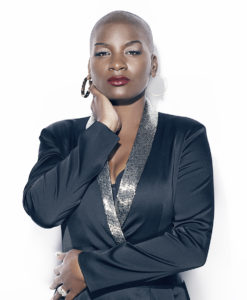 "Janice Freeman has a voice to remember!", that's what was said as Janice moved into the top 11 spot on the Television series competition, The Voice. The Neo-soul artist from Harrisburg, VA is a Mother, wife, sister, friend and a Believer! It is her desire to change the world through her voice. We caught up with this busy lady for this interview
Tell us about your journey and how you discovered your voice?
I have been singing all my life even though I wasn't good at all at first, lol but I know now that I had a mandate to change the world by my gift of song back then. It was in 2000 that I took the calling to sing seriously.
What keeps you motivated to keep going?
My daughter Hannah is the ultimate reason why I keep going but my husband and family are physical reasons as well. Spiritually, my relationship with the Father and the purpose of my gift is the reason why I keep going. To know that people will be saved and choose life is worth it!
What encouraging word do you have for women who want to give up?
Look over your life and see how much you've already gotten through! See how STRONG you are! How wonderful and worth it, you are! How you are fearfully and wonderfully made. You are not part of an assembly line, no one else has their fingerprint and that God loves them so!
What's next for Janice Freeman?
The world! I'm going to Korea in July, new music, tours, foundations to help the masses, film, Etc
We get so many amazing answers when we ask this question. What is your definition of a courageous woman?
Transparency! A woman who is transparent and honest with herself and others is a courageous woman! So many of us try to live according to what society says, that we have to look a certain way, feel a certain way, but it's simple, BE everything that they're not. Know that who YOU ARE, IS GOOD ENOUGH.
Follow Janice Freeman FACEBOOK
See this article in the digital issue
Click to read Digital issue