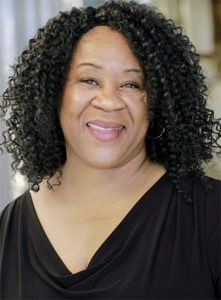 Meet Jeanette Abney. One of Courageous Woman's  Top 25 Women in Business
Jeanette Abney is a woman striving to make a difference in the lives of others.
Her Business
They are out-patient counseling centers. I provide individual, family, and couples counseling to address a variety of life-challenging, relational, and mental health concerns. I also host Precious Predicaments Blog Talk Radio.
Her Motivation
I began my company as an effort to help my daughter. I wanted her to have what I did not have as a child. JA Precious Inc. was developed in honor of my mother who passed away of breast cancer in 2008. I transitioned to Blog Talk Radio as Precious was her nickname.
Her Challenges
I have endured several challenges. I was terminated in 2005. I experienced professional jealousy, discrimination, and financial hardship. I also endured health problems and unfair treatment.
Her Inspiration
I have a desire to help those who feel that they do not have a voice. My inspiration includes my mother Jean Brooks; grandmothers Rosie Sistrunk and Will Ella Brooks; and my two mentors Sarah Porters and Zettie Mae Harvest—all have passed. Currently, additional inspiration comes from my daughter La Tisha Abney; friends Lisa Romain, June Parks, Keith Young, Xavier Little, Symantha Evans; and my church family. They keep me balanced. There were others that believed in me when I had no idea of what I was capable of doing.
Her Hope
The ability for people to connect with a therapist to assist with their mental health and interpersonal issues.
What's your definition of a courageous woman?
A courageous woman is a woman who is powerful and fearless. She is humble yet secure. She is willing to take risks despite obstacles.
Connect With Jeanette
Tune into her RADIO SHOW