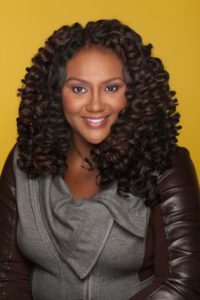 Je'Niece McCullough: Helping the World One Baby at a Time
Je'Niece McCullough is more than just the daughter of legendary comedian Bernie Mac: I would get so upset when people would reduce me to being just Bernie Mac's daughter. If I'd heard you say that, I'd get mad and tell you I'm so much more than that. But if you'd have asked me, "Well ok, who are you then?" I wouldn't have been able to answer because to be honest, I really didn't know. It has taken me years to learn myself and get comfortable enough with myself to the point where I know I don't have to be defensive about being my father's daughter.
Today, Je'Niece is a mother of a pre-teen daughter, a doula and a coach. She is currently training to become a Lamaze instructor. Helping women and families navigate through the process of birth and adding babies to the family dynamic is a huge source of passion for Je'Niece. She became interested in helping families after the birth of her daughter, which she says turned out to be quite the traumatic experience. She wanted to arm families with as much knowledge and support as possible to help avoid the pitfalls she went through: While my initial experience of motherhood was the most amazing experience of my life, it was quite difficult. I almost feel like I wish I could have a do-over because I've learned so much since that time. I actually feel like helping moms and families now is my chance at a do-over.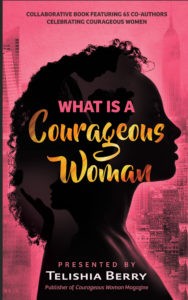 Being a part of this book is important to me because so often we define ourselves with the negative. It's high time we see the fullness of who we truly are and define us with positive words that lift us.
GET YOUR COPY TODAY
See the full issue