Do you want to learn more about the business of music?
Join us tonight for a LIVE CHAT WITH DR VERYL HOWARD
More about Dr. Veryl Howard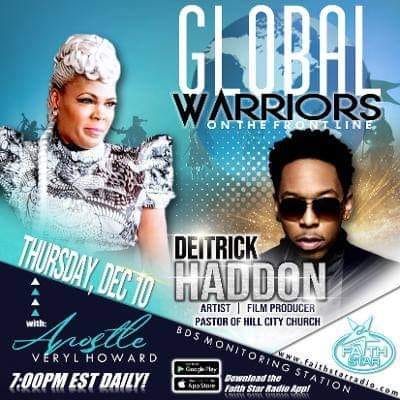 Apostle Veryl Howard, founder of Faith Management & Talent Casting is recognized as one of the most successful managers and promoters in the world of Christian and Gospel music. She was recently awarded the "E One Record Manager of the Year Award," "Glitz Girl Power Award" along with actress Lisa Raye and other actors. She also received the "Shout the Alarm Award" by Preach the Word Worldwide TV Network and a Gospel Image Award by Urban Café TV. She is also the author of many books where. Her most recent books are "God Is My Ticket Out the Ghetto", "Girl Get Up & Win" which is a Number (1) Best Seller with multiple authors on Amazon. In addition to writing books, she writes for several Christian magazines including "Devine Glory" in which she is the spiritual advisor. She serves as a spokesperson for "Preach the Word World-Wide TV Network" and is affiliated with several networks in addition to casting guest for five radio stations. She is presently on a (20) city tour with Impact TV, Now Network, Eternal Life TV, Living Witness Network, TCT, Roku, Hulu, and Kenneth Copeland's TV Network as a Co-Host of the Concert series. In addition to her entertainment tour, she is on the road with "Women Warriors on the Frontline Prayer Tour. But most importantly she is a humble servant of God who wants to see God's people equipped and freed.
God has given her favor over the years with clients such as; Film producer Joshua Coates, Tyler Perry, TV One Producer Phil Thornton, Film & TV Producer aka artist Pastor Deitrick Haddon, President of Tyscot Records Pastor Bryant Scott, and Producer Fred Jerkins to name a few. Her clients over the years have included Kelonte Gavin, David & Tamela Mann of "The Browns, Todd Dulaney, Isabel Davis, Tim Bowman, Ruth La' Ontra, Pastor Wess Morgan, Shekinah Glory Choir, Rapper FLO RIDA, JJ Hairston, Marvin Winans Jr., Cee Cee Winans, Kirk Franklin, Brian Courtney Wilson, Vashawn Mitchell, Bishop TD Jakes, Sunday's Best Winners" Geoffrey Golden, Joshua Rogers, Latice Crawford, Stellar Winners Tiff Joy, Casey J, and Bri Babenaux to name a few. She has a heart for Caribbean artists and has worked with artist Sherwin Gardner on Tyscot Records, DJ Nicholas, Last Call who was Number 1 for over 30 weeks, and Papa San. Her love for the Caribbean sound keeps her interested in their unique deliverance.
Her resume includes over 10 National plays including Madea's Family. She also did publicity for Bishop Jakes plays and book "Woman Thou Art Loose" and "Behind Closed Doors". She is responsible for organizing rapper Flo Rida's "Prayer Vigil" in Miami where over 15,000 were in attendance. She considers herself humble and one having a heart for God and His people. She recognizes her position in the entertainment arena is to set and speak apostolic order and holiness. She describes her job as her gifting that has made room for her but not her calling. She believes that God has called her to the Nations which is why so much of her ministry work is International.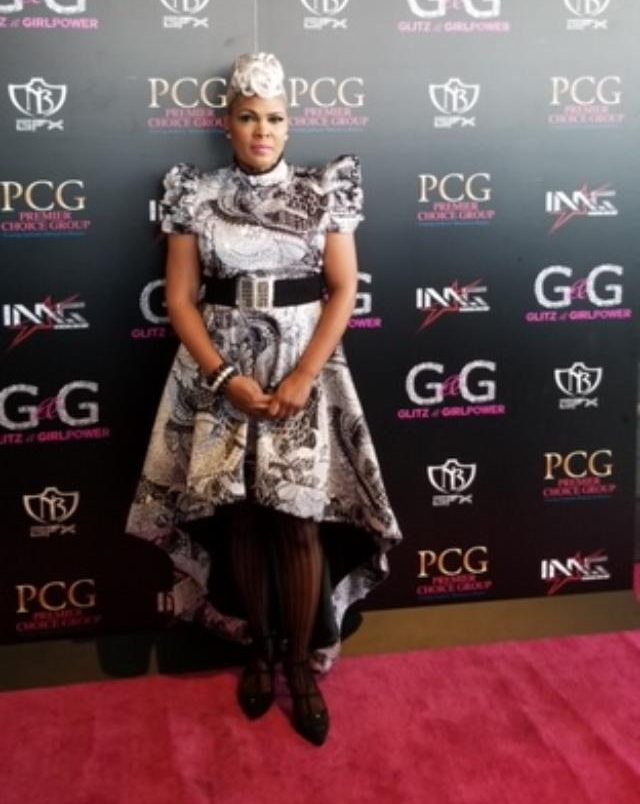 In addition to her work in the music ministry, she is the founder of "Hand to Hand" Global Ministry which aids in helping the less fortunate globally. Her heart is one of a server and missionary. Apostle Veryl Howard has been invited to do ministry in Guyana, Bermuda, Tortola BVI, Aruba, Trinidad, Israel, Benin Cotonou, Ghana, Nigeria, Zambia, Nairobi Kenya, Uganda, Zimbabwe, St. Kitts, Poland, Germany, Antigua, Amsterdam, St. Vincent & Grenadines, St. Marten, Costa Rica, St. Lucia, Dominica, Barbados, Bahamas, Puerto Rico, Petite Martinique, Caracuo and Grenada to name a few. She was appointed by the government of Benin, Cotonou Africa as a liaison between the country and US National Gospel Singers, business owners, and preachers. Her work also included the Joseph Project in Ghana, Africa with the former ministry of tourism where she reconnected African Americans to their tribal roots with trips to Africa. She has been a speaker for the Kenya Christian Fellowship of America. She alongside Maxwell Edusai helped orchestrate "Africa Prays for America" at the capitol in Washington DC. She was responsible for helping Lewis Gibbs who is now over Impact TV, lobby to get the Word Network established in Bermuda.
"The body of Christ must link together globally" she states. Her desire is to do more outreach with medical supplies, food, clothing, and shoes for those less fortunate. She was honored by the country St. Vincent for her philanthropy work with over 20,000 people on the island. She feels what she is doing is just not enough. Her second book "God is My Ticket Out of the Ghetto" was actually dedicated to raising money for Africa. She notes that God has connected her internationally for the purpose of kingdom building and helping those in need worldwide. This is why her languages are well versed in Spanish as she is learning Italian and a little Swahili."The church has become so engrossed in religion and not a relationship so the outreach ministry suffers states Apostle Howard. "We must get out the four walls and disciple people into the kingdom". Relationship with Christ makes you kingdom-minded states Apostle Howard. Kingdom-minded makes you help the needy.
Though Apostle Howard may not exhibit the "bling, bling" with her name in big lights she believes her "bling, bling" is God. She is what you would call a raw preacher. "It is what it is" she states, and she believes God has not called her to play church but to be open, loving, and lead his precious sheep to a victorious kingdom lifestyle. With all that said, she oversees ministries and enjoys helping the pastors bring their vision to fruition. Most recently she planted Matthew 6:33 Global Ministries in the DMV area with hopes of teaching sheep to establish a relationship with the king they serve. All in all, she just wants to be used by God to win souls over to the kingdom of Christ!!!!
For booking her, call Faith Management 910-644-1824/910-977-1674. Email VeryL920@aol.com or assistant Tara Hughes 919-924-2313 email taranshughes@gmail.com