PARADE OF BOOKS AUTHOR INTERVIEWS TONIGHT ON FACEBOOK LIFE!
Join me as I interview author, Jessace C. Rowe on FACEBOOK LIVE at 8 pm tonight May 10th. Every Tuesday and Thursday throughout the month of May, I will be interviewing all 25 authors!! So don't miss it.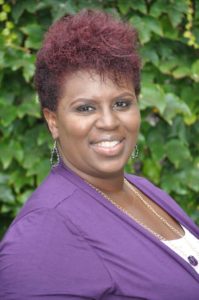 Jessaca Rowe uncovered her gift to empower, educate and help her community when she fell in love with the works of non-profit organizations in 2011. She volunteered with more than ten nonprofit organizations throughout the Los Angeles, CA.  2016, she began writing her book based on her research of entrepreneurship, entitled, A New Level Mindset: The Journey of an Aspiring Entrepreneur Rising Out of Fear into Greatness. Jessaca's mission is to help aspiring entrepreneurs turn their ideas into reality by providing strategies to help them achieve their goals of becoming full-time entrepreneurs.
Tune-in tonight on Facebook LIVE to see and hear Jessaca C. Rowe.  If you're not friends with Telishia Berry Please add her on Facebook to tune-in!