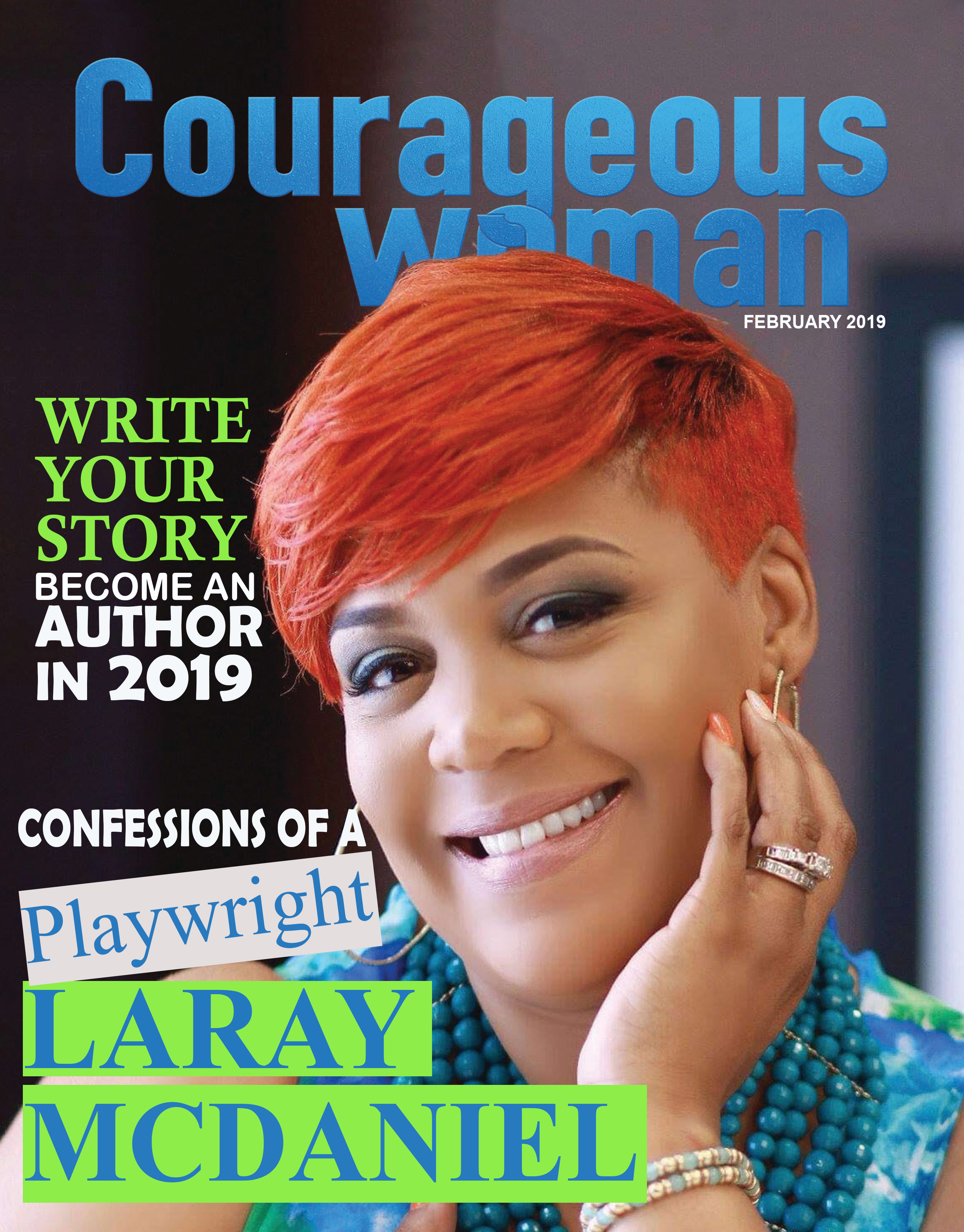 Coming to the Stage: The Ties That Bind
"A Real Life Dramatically Funny Stage Play"
An Interview with Playwright, LaRay McDaniel
Playwright LaRay McDaniel is just an ordinary girl from the Washington, DC area with an extraordinary vision from God.  This natural born artist is living proof that walking in your purpose and following God's vision for your life will bless the lives of others.  Inspired by the infamous Tyler Perry, she transitioned from writing books to creating plays. But writing is only one aspect of her gift.  She starred in several stage plays and released her first debut album in September 2017 titled, LaRay: Her Story Her Voice.
McDaniel broke the mold with the 2018 debut of her acclaimed stage play, The Ties That Bind.  It is part of a wave of contemporary plays that provokes conversation and healing in the community as it brings awareness to real life issues. This brilliant production is about the intersection of families who struggle with a host of issues and the inevitable revelations that will change their lives forever.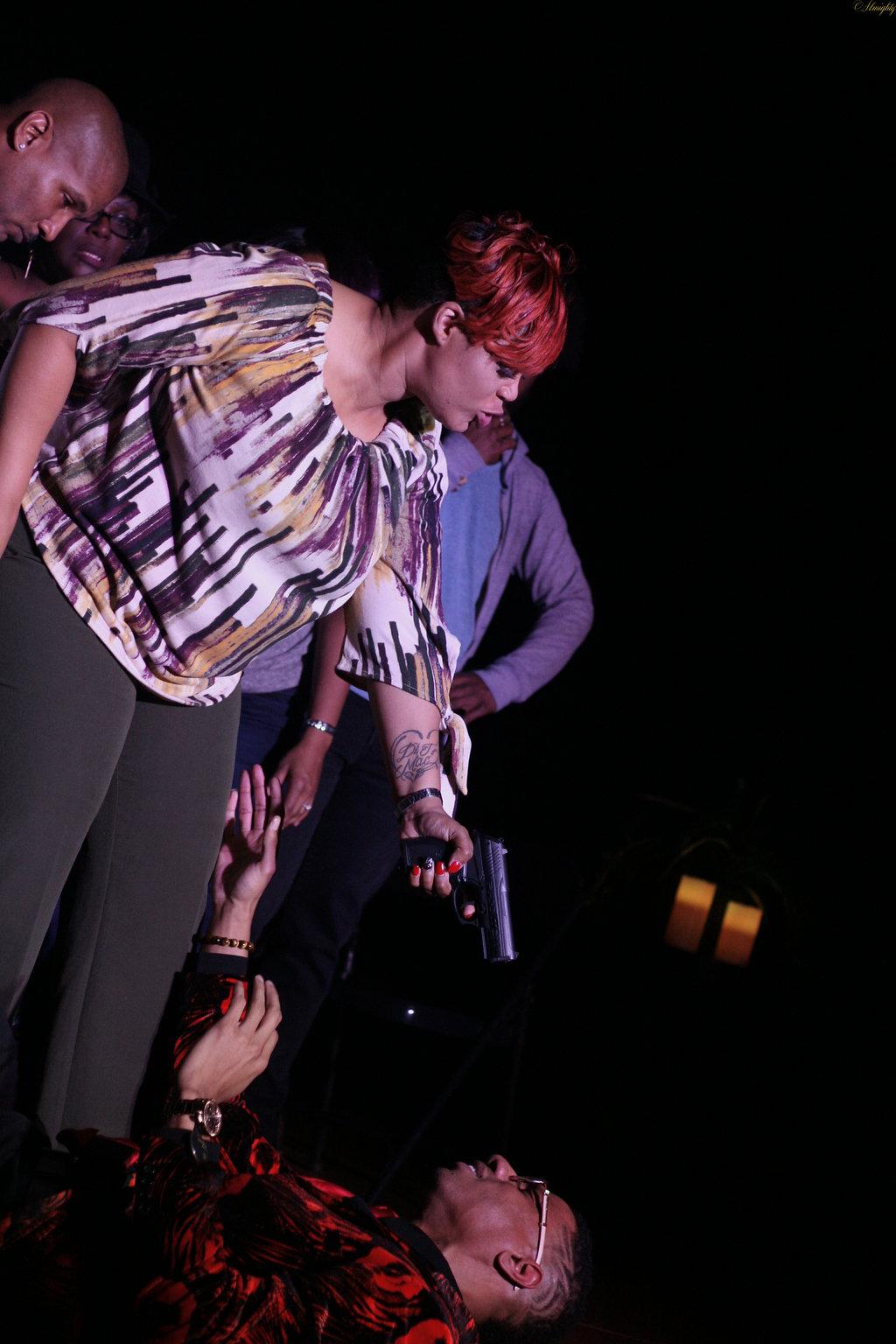 Operating in the capacity of producer requires her to step into new territory and take on new challenges.  "You have to be stern, yet humble and allow yourself to make mistakes.  With the challenge of managing a cast of 25, I must stay grounded and focused."  The Ties That Bind started off as a book that transitioned into the stage play inspired by the concept of the movie Crash. She states, "I didn't want to do just another play about relationships or a church play. This is a real-life production that shows real life issues.  All ages have come up to me with tears telling me how they saw their life story acted out on my stage.
The Ties that Bind is scheduled to open Saturday, February 9th at the Nannie J. Lee Recreation Center in Alexandria, VA— in a production led by incandescent new stars Shanika Wagner (Juanita), D'Jani' (Niecy), Tony Manley (Detective Jones), and veteran actor Elwood "Mr. Klass Ingram" (Brother Winslow). LaRay asserts, "Although I held a casting call, God sent me exactly who I needed to make this show a success."
Listen to their thoughts about the show.
CW:  Briefly, describe your character.
Shanika: Mrs. Juanita is a prayer warrior, devoted mother and wife that is a force to be reckoned with when it comes to her family.  She is experiencing a really rough day and is dealing with it the best way she knows how. Although I'm not a wife or mother yet, but I must go there and pull on the strength of those that I've ministered to make this character come to life.
D'Jani':  She is the teen daughter of Juanita that's been dealing with a dark secret from her childhood.  She wants to make a decision, but can't because of her mom's constant intervening.
Tony: He is a no non-sense detective that has to deal with multiple situations with multiple characters. Actually, I'm on the outside looking in while holding things together.  I have a partner that has my back. Kind of like the Martin Lawrence/Will Smith dynamic in the movie Bad Boys. I'm there for everyone that I come in contact with.
Elwood: Brother Winslow thinks he is the smartest man alive. He deals with so much and he is kind of abusive to his family, and manipulative.  It started out verbally.  He has a girlfriend with a wife on side.  He begins to see the error of his ways as the play progresses and tries to "straighten up."
CW:  This story tackles some serious issues. Does it relate to you personally?
Tony: I have people very close to me who have experienced a lot of the things that takes place in the play.
Shanika: Personally, I was a victim of sexual misconduct and physical abuse. It took me a while to share my story. I found the more I shared my story, the freer I became from the trauma.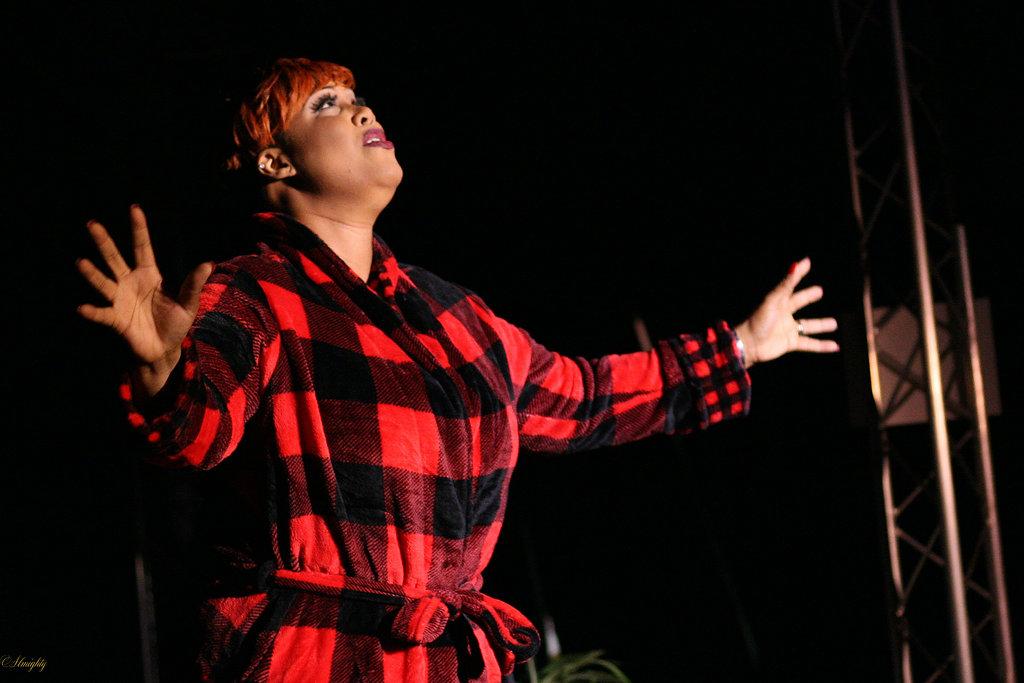 CW:  What's your favorite part of the production? What part is most real?
D'Jani':  My favorite part is the last scene of the play because it brings The Ties That Bind together. It basically reveals a lot of things that haven't been said or displayed.
CW:  What would you say to listeners to encourage them to come to the show?
Shanika: It's a play that brings about healing because there are some things that people/families never talk about but the need to be brought up so we can work through them. I heard people say, "You're only as thick as your secrets," but secrets keep you hostage, this is an awesome play for deliverance and reminds us that everybody needs somebody, and we are all connected for a greater purpose.
Elwood: This is not another gospel play.  Every social issue you see in the news is covered in this play.  People of all colors, economic status and religions can relate.  There is something in this play for everyone.
Writing the first draft over ten years ago, LaRay is ready to display her creativity to the rest of the world.  As a recording artist/songwriter, she will introduce original music throughout the production. "There are moments in this show where the powerhouse vocalists will move your soul," she asserts.  As she continues to make a name for herself in this grueling industry as a playwright that unapologetically confronts real life through her art.  She draws from the trials, tribulations and testimonies of survivors, especially courageous women as a source of inspiration. When McDaniel was asked her definition of a courageous woman she replied, "A courageous woman is someone who stands on her faith especially in the times of her storm.  It's so easy for us to break, but if we stand on our faith, we can weather any storm.  If we don't, then we can't stand." As for LaRay, her feet are firmly planted in God, and she's not going anywhere.
For ticket information visit laraytheartist.com. For booking information contact Valencia Clipper Davis (Chrisdel Davis Management LLC) at www.chrisdeldavismgmt.com.