Hey Mama!
The 2nd Annual Mama's Makin Moves Summit is underway!
We had a ball at the 2020 summit. This year's summit will be even bigger and better!!
Are you balancing family and business and want to reach and connect with more people, we'd love to include you in our May issue, and our, Mama's Makin Moves Virtual Summit. We are carefully selecting women to join us in the special edition for mama's doing it big!!
We're excited to have Oscar award-winning actress and comedian, Monique on our May 2021 cover!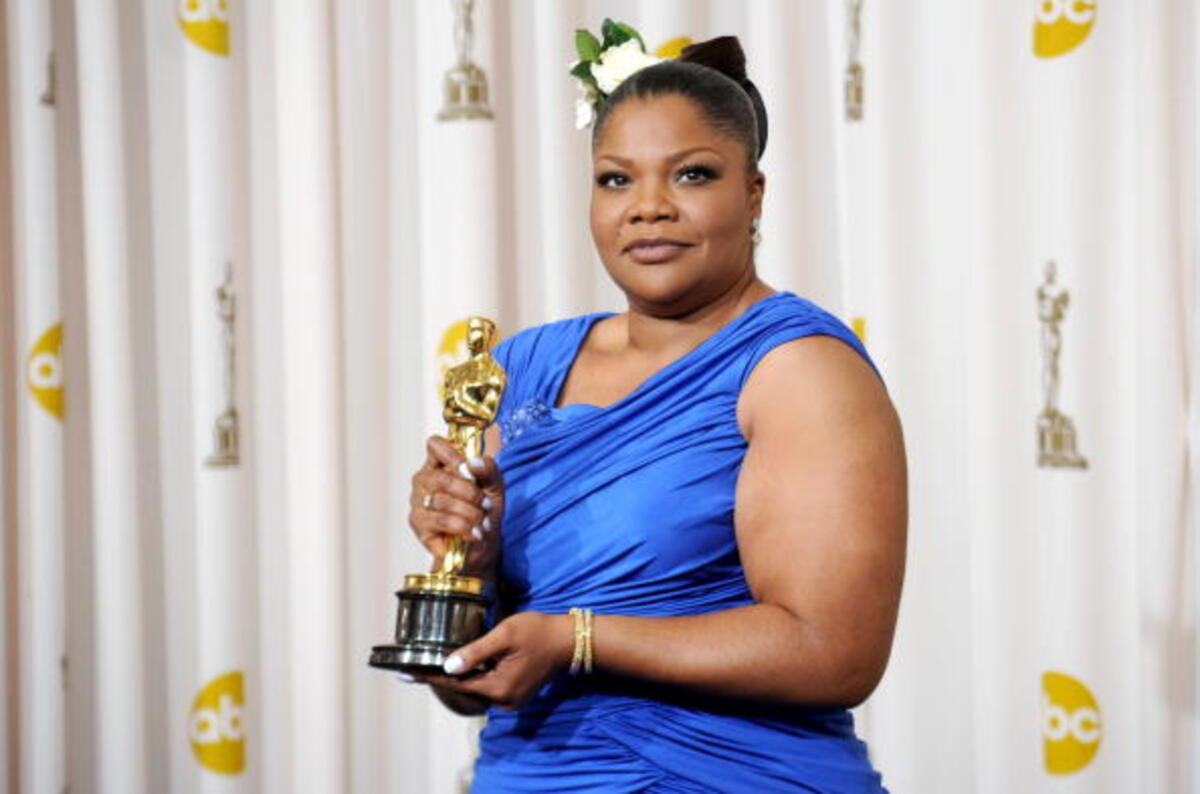 Don't miss this opportunity to share your business and speak on our stage at MAMA'S MAKIN MOVES!
The magazine will be available on May 8, 2021
Mamas Makin Moves Summit is May 28, 29, 30!
DEADLINE SUBMISSIONS EXTENDED! We are accepting features, ads, and books until May 2
MAY 2021 MAMA'S MAKIN MOVES Special!
Got questions EMAIL US
MAMA'S  PACKAGE 1
MAMA'S PACKAGE 2
MAMA'S PACKAGE 3

Clubhouse Stage speaker (FREE)
ClubhouseIndividual flyer
Clubhouse Profile Flyer
FLYER FEE (2 flyers)

$25

Two-page feature in Courageous Woman Magazine digital issue and print issues.

Social media posts (Facebook, Instagram stories, and Instagram feed, Pinterest)

Article posted at courageouswomanmag.com.

 Included in a Newsletter eblast

1 Digital copy of your feature

2 print copy of the magazine
$197

Two-page feature in Courageous Woman Magazine digital and print issues.

Social media posts (Facebook, Instagram stories, and Instagram feed. Pinterest, Linked In, Twitter)

Posted on Instagram page.

Article posted at courageouswomanmag.com

Mama's Makin Moves Main stage Speaker Streamed on Facebook and Youtube

Mama's Makin Moves Virtual Summit Live on Club House (10-minute talk and interview about you and your business.)

included in a newsletter eblast

Included on the Mama's Makin Moves Flyer.

Included on the Clubhouse Promo flyer (Group)

Clubhouse Promo flyer (individual flyer)

Clubhouse profile flyer

1 Digital copy of your 

feature

5 print copies of the magazine
$297
DEADLINE is May
All sales are non-refundable, Maybe credited and transferred to other products
SUBMIT YOUR BOOK
BOOKS TO READ IN MAY
Include your book in the May edition. "BOOKS TO READ"
Submit today
Your book cover (Front cover only, flat cover, no graphic)
Your headshot
Book Description (40-word max)
Your Bio (35-words max)
Sample Book Promotions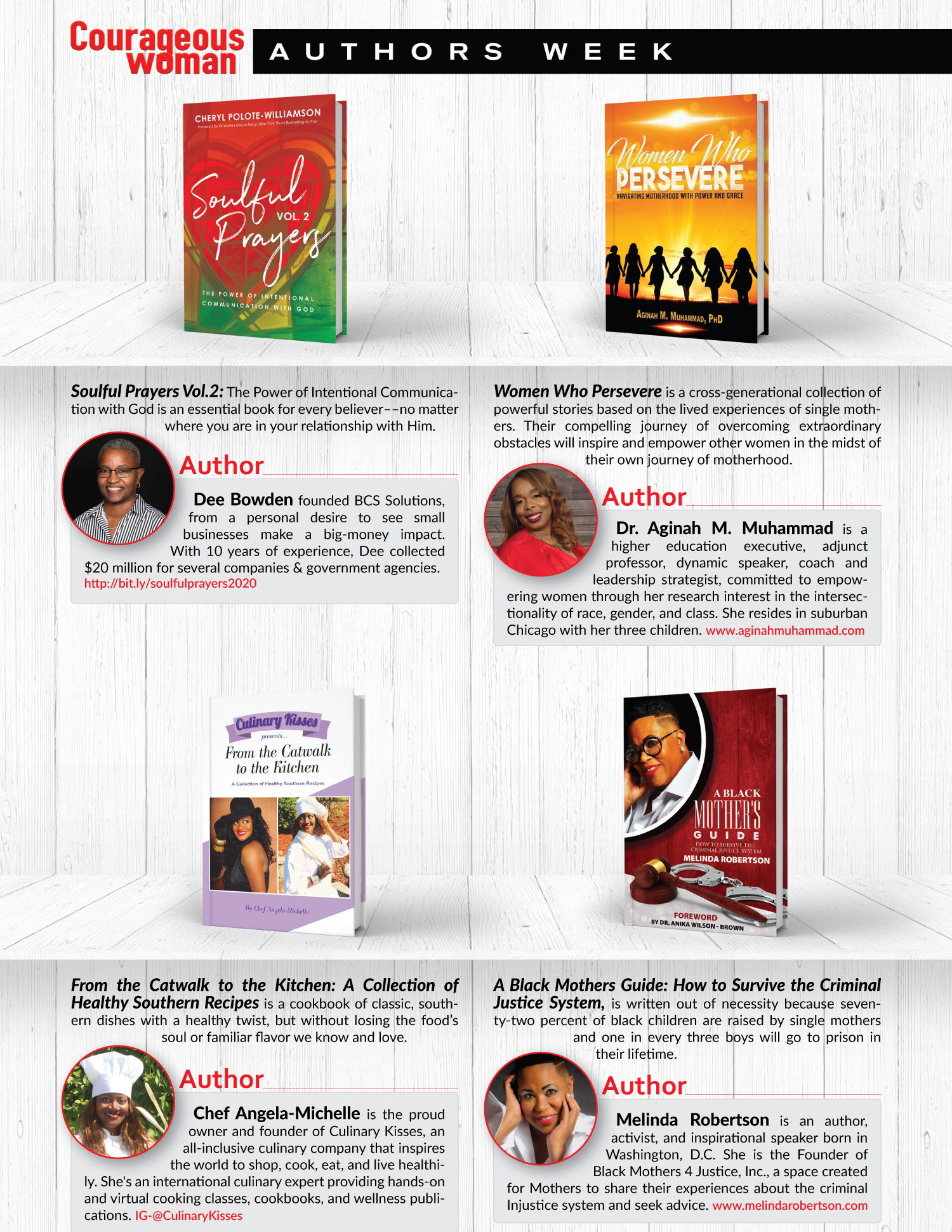 $49