Chasing My Dreams
One Woman's Journey to Launching Her Own Skin Care Product
When asked to describe herself, Michele Knox-Thomas says she is faithful, vulnerable, loving, and loyal. I'd add that she is bold, and tenacious as she courageously pursues her dream of creating her own products.
I got the chance to speak to Michele Knox about her new venture.
Telishia B: Well Michele, let me start by asking what motivated you to make your own hair and skin products at home?
Michele: At that time, I started making my own hair and skin products it was 1989, I was 19 and noticed that the products that I was using did not do anything for my hair.  It seemed that my hair always stayed poufy and would grow but would break off at the same length.  I grew up in San Francisco and always foggy.  My good friend and I were obsessed with keeping our hair long and retaining the length.  We would read magazines and books from the library about essential oils and started using avocado oils, peppermint oil mix, and adding them to our conditioners and on the ends of our hair and we started to see a lot of progress which really motivated me to keep going with it.
Telishia B: What is one of your favorite natural ingredients for hair and why?
Michele: My favorite natural ingredient for hair is jojoba oil.  It is like the sebum that coats our hair, so it is not heavy on the hair, yet it strengthens the hair and promotes hair growth.  I use it for hot oil treatments twice a month and use it as a base for hair oils that I use on myself currently.
Telishia B: What is one of your favorite natural ingredients for skin and why?
Michele: Shea Butter is my favorite for my skin.  I mix it with coconut and jojoba oils, and it absorbs so nicely into the skin after your bath or shower.  In the morning your skin feels delicious.
Telishia B: What motivated you to create the eye-brightening serum made with potatoes extract?
Michele: Coming up with this idea was years in the making…honestly.  I have always been intrigued by natural beauty remedies whether it is for hair growth or skincare.  I would buy books that would explain the benefits of essential oils; herbs and things that were in my kitchen cabinet. 
My motivation was looking in the mirror every morning figuring out what could I use to lighten up the darkness under my eyes naturally.  Heredity, hormones, and late nights are a trifecta that I am not here for and clearly kicking my butt.  I had been reading about the benefits of potato's brightening properties and got excited.  I figured coupled with lemon's lightening benefit that should give me wonder twin powers.  
Telishia B: Give us your best description of this product and why you think people should use it.
Michele: Potato contains natural lightening agents rich in vitamin C, A, and K as well as enzymes that will help lighten and brighten the skin as well as undereye circles.  Potato also nourishes and prevents dark circles under your eyes.  This is something that I some people struggle with all their lives.  I have the solution to eliminate dark circles naturally without having to be a slave to your concealer.  Potato Brightening Eye Serum 
Telishia B: How did you discover the Volition products, and which are your favorites?
Michele: I discovered Volition Beauty on Instagram.  Their ads grab you because they are simple and fresh.  I went on their website and immediately bought the ACV Resurfacing Pads (Apple Cider Vinegar Resurfacing Peel Pads), Strawberry-C Serum, and Celery Green Cream, which are all my favorites because they are natural, gentle, yet effective.  What is important about this brand is that everything they make is certified clean. no parabens, no sulfates, no animal cruelty.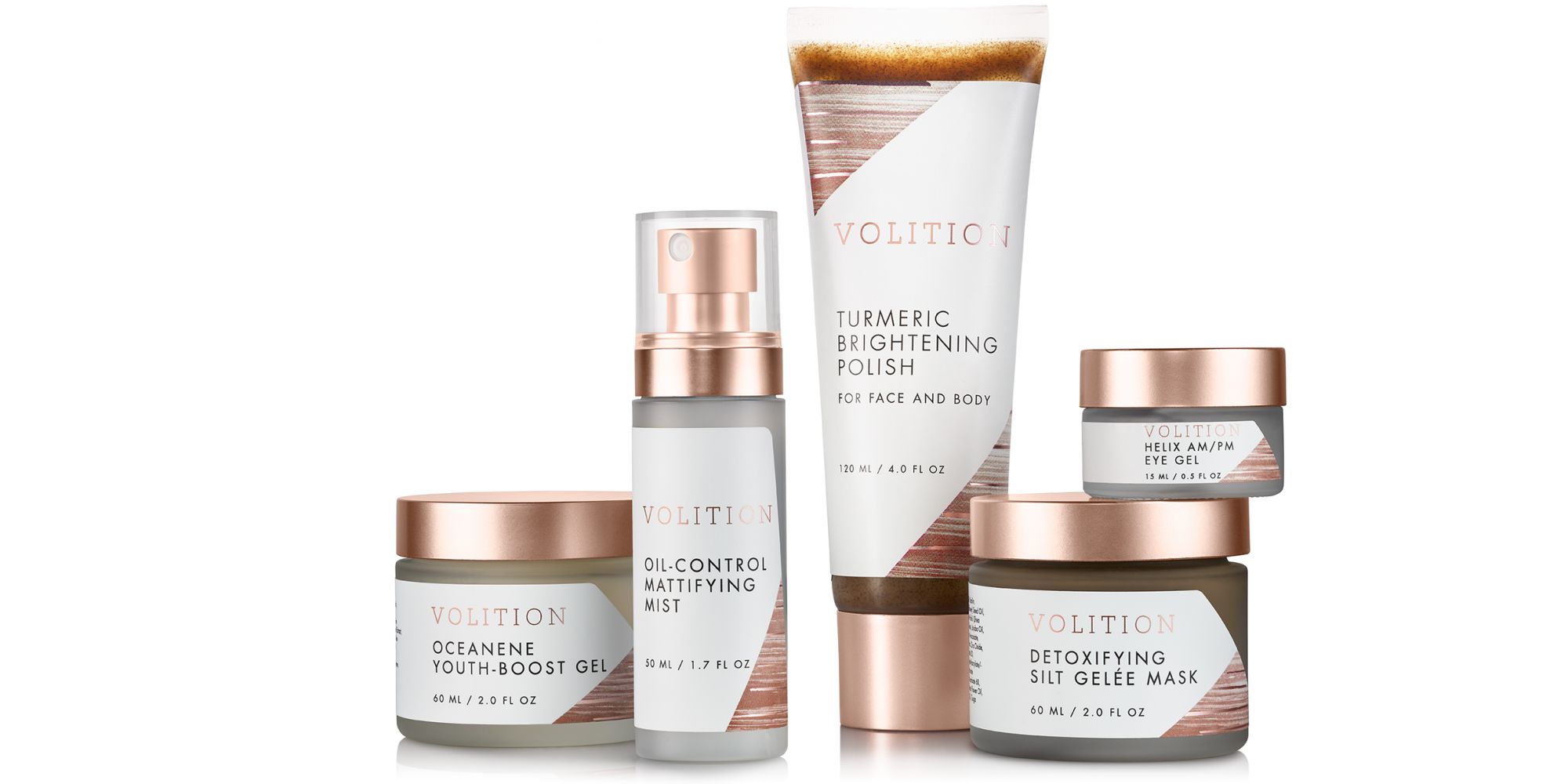 Telishia B: You have an opportunity to launch your product with Volition. What can readers do to help your dream become a reality?  What happens when you get the votes needed?         
Michele: The reader can help by voting for my campaign which runs until August 5, 2020, click on the link below.  Currently, I have approximately 1383 more votes to go for Volition Beauty to make the product.  If I get the votes I need, I will be able to work with the Volition Beauty labs which take between three to six weeks to see the vision through which is so cool and will get credit as the innovator on their website and linked to the product. 
Voting is simple – you click the link below – enter through your Gmail or Facebook account and click the "Vote" button.  If you do not have either account, you can sign up to vote which is also simple and quick.  Thank you in advance for your support!
https://volitionbeauty.com/campaigns/potato-brightening-eye-serum/
Telishia B: How can readers connect with you?
Michele: Readers can connect with me through social media:
Instagram:   @knx4eva1
Facebook:    @micheleknoxthomas
Twitter:       @knxgal1
Email:          cheleknoxthomas@gmail.com