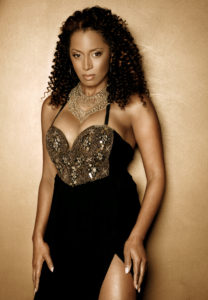 Marva King, the soul music Diva is making waves with a blend of R & B, Soul Pop, Rock, and Old and New Skool dance music 0n her 2018 CD, Soulicious.
You may have heard her voice on many hit songs by the late music icons Michael Jackson and Prince, or you may have seen her live on stage playing the role of the vengeful wife, Helen in Tyler Perry's musical stage play, Diary of a Mad Black Woman, but don't be mistaken, R&B diva, Marva King is just as cool, calm, and down to earth as her voice is soulful.
By the time Marva was 18, she had sung with numerous local bands and decided to take a leap of faith and move from her hometown of Flint, Michigan, to Los Angeles, California.
When asked to describe her music style, she giggled. "It's like gumbo. I grew up hearing so many music genres, and I've been able to incorporate everything I hear into my music."
Marva's early musical influences were R&B, Funk, Pop, and Country and Western singers, but she says having the opportunity to work with two of the biggest music geniuses in the world taught her so much.

Working with Michael Jackson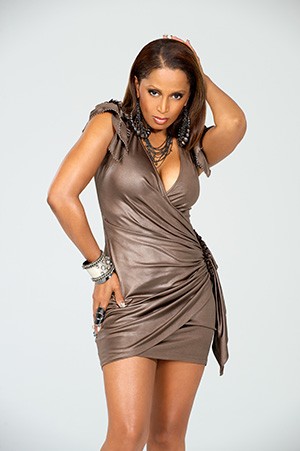 I worked on projects with several members of the Jackson family including Jermaine, Janet, and Marlon. I got a chance to meet Michael when we were young and we enjoyed being silly and pulling pranks. And when he heard I was going to have a baby, he pampered me and made sure I was good. We had a lasting friendship, and I learned a lot from him.

Working with Prince
I had a great deal of respect for Prince. He taught me how to perform live, and he really pushed me. He taught me how to get wild and crazy and not be inhibited about what I wanted to do. We talked a lot about the business and about God.

Cooking Up Soul Food
"I learned how to cook when I was very young. My parents were from the south and believed girls better know how to cook!"
As the years passed, Marva learned to appreciate her cooking skills and made many dishes for her celebrity friends. "Stevie Wonder loved my food, so did Johnny Gill. Prince loved my vegetarian dishes, and the DeBarge family came by often for dinner." Marva says she decided to go to culinary school to enhance her cooking skills with academic training. She informed us to stay tuned as she has a hot new cooking show that is currently being pitched to networks.

What's Next in Marva's Music World
My upcoming CD Soulicious is very soulful with several ballads. I call it Grown and Sexy music. It's one of those drop the needle and let it play projects that are said to be a multi-generational, universal project that can be played in any part of the world. Jesse Johnson, former lead guitarist for the Funk music band The Time produced some of the tracks, including my first single, "Super Bubbilicious."
You can catch Marva King sharing her voice live on stage, hosting the Black Music Awards  July 15, 2018.
Follow Marva King on FACEBOOK