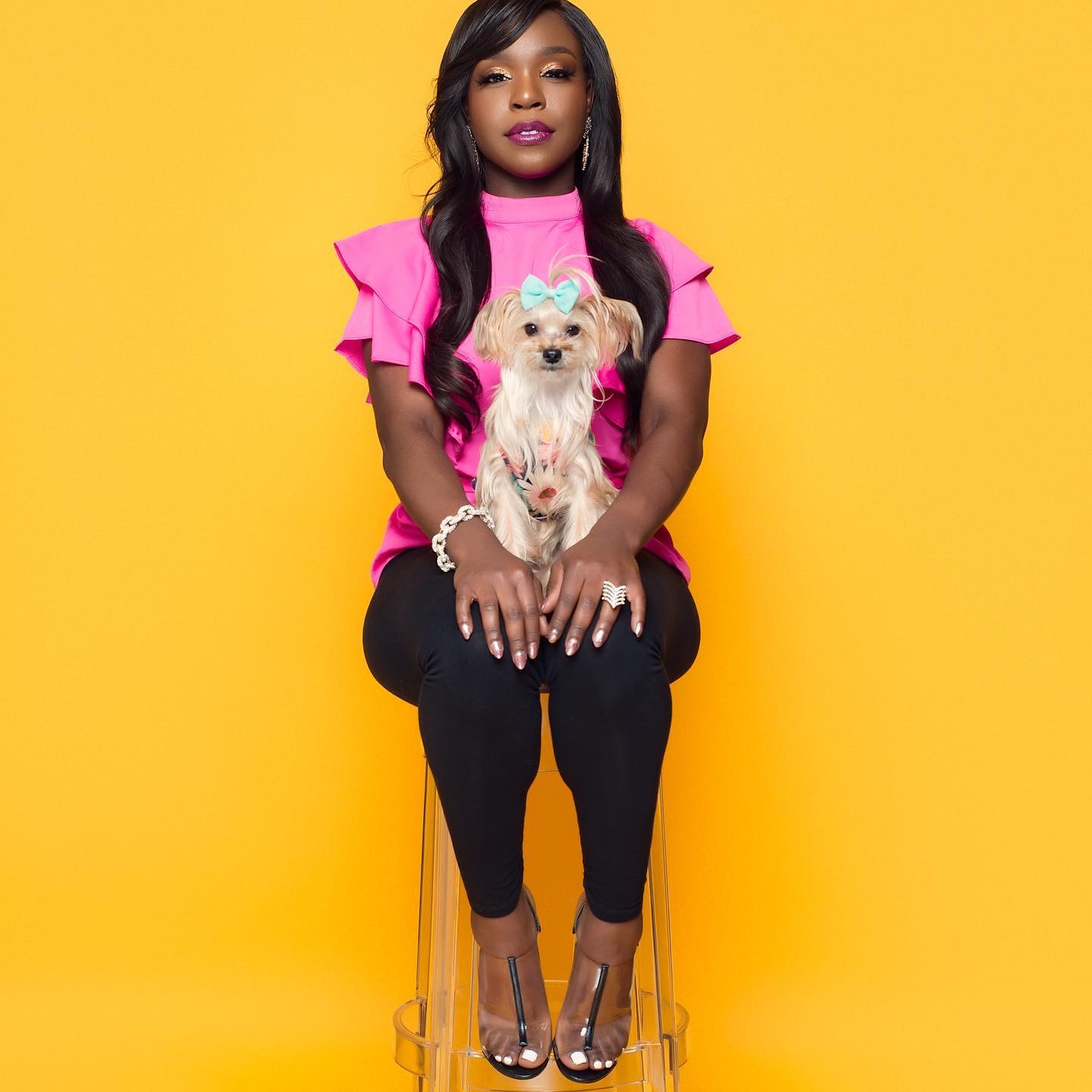 By Ashley Little
From a young age, Ashley Ann had a special connection with animals. She is the owner of Diamonds in the Ruff Pet Spa, located in Lincoln Park, New Jersey. As a national and international master groomer, and a professional grooming instructor, Ashley Ann takes pride in providing top-rated pet services while being a mother to a beautiful little girl and a happy fur-baby.
I had a chance to speak to Ashley Ann about her business and her future as a pet groomer.
"I think dogs and cats are amazing creatures. They love us unconditionally, no matter what"
CW: Ashley Ann why are you so passionate about grooming dogs and cats?
 AA: What strengthens my passion for dogs and cats is the fact that they trust me enough to allow me to make them so beautiful. In my years I've seen a lot of groomers have difficulties with dogs and cats during the process. When they trust me to groom them and I can connect with them the way that I do on my table that just gives me such an amazing feeling.
CW: You are the CEO/Founder of Diamonds in the Ruff Pet Spa. Please tell readers more about your company.
AA: Diamonds in the Ruff is a full-service pet grooming salon and spa located in Lincoln Park, New Jersey and is frequented by many pet lovers. As well as many celebrities from the New York and New Jersey areas. What is especially unique about my salon is that I traveled to China and Korea to further my dog grooming studies and expertise. In Asia, pet groomers hold a very high valued position and grooming one's pets is an art form. I insist on giving each one of my client's personalized attention, love, and care.
CW: You were the first African American to complete a master's degree at Yin Lin Grooming school in Chongqing China and DOLALL Grooming School in South Korea. Please tell us more about that experience.
AA: I had a burning desire to further my education and skillset in the dog grooming industry. There were not many resources here in the states that could take me past my skill set at the point. China and South Korea presented itself as an opportunity to do just that. The South Korean public at large view dog grooming as an elevated form. I was so intrigued by that notion. There had to be a reason for it. I wanted to be a part of it and bring that artistry back to the USA.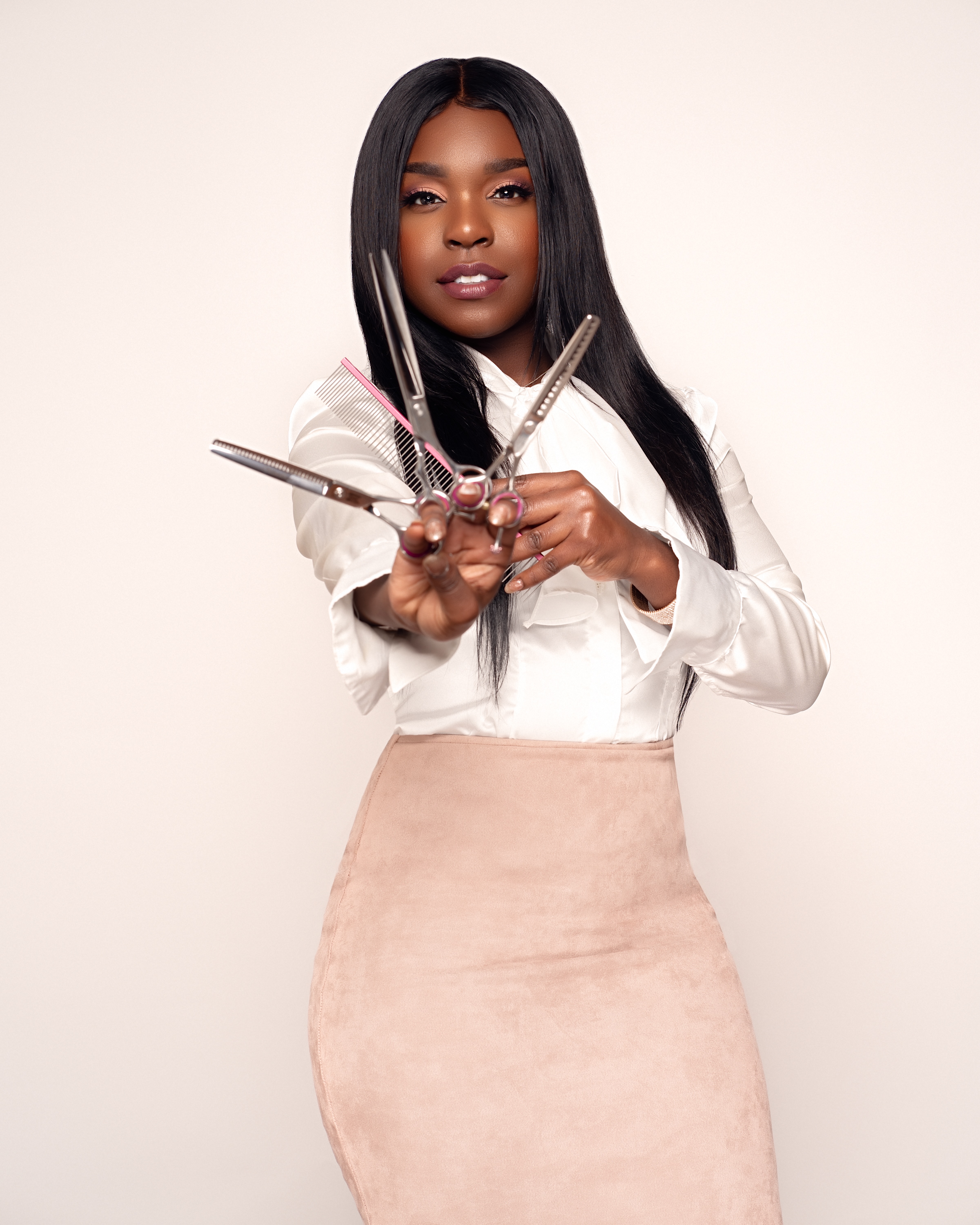 CW: What advice would give to aspiring pet groomers?
AA: First and foremost, never give up, understand the art of grooming is a skill that is developed and perfected over time. Always continue to further your education. There are always changes and new techniques that are introduced to the grooming industry constantly. Stay fresh, be up to date with the new, and always work on your craft. Keeping those two most important pieces of advice in the back of your mind will get you very far.
CW: What's next for Ashley Ann?
AA: One of my career goals is to open a school for aspiring groomers. Also, offer advanced training for those who are looking to add to their grooming "tool belts". I intend to venture into a level of the grooming industry that has been untapped.
How can readers support and connect with you? 
Support is always appreciated just by spreading the word about Diamonds in the Ruff Pet Spa. My mission is to make a difference in this world. One step at a time. I can be found on Instagram @groomingextraordinaire and on Facebook @ Diamonds in the Ruff.
Ashley Ann is featured in the December 2019 issue of Courageous Woman Magazine available in print. ORDER NOW
Would you like to be featured in an upcoming issue? Fill out the form below and a staff member will contact you.
YEAH! 2020 is here. Did you get your book done? If you're ready to write your book, we can help? CLICK HERE