Are you a courageous businesswoman?
We are selecting women for our list, 12 Courageous African American Women in Business.
African American women are the fastest-growing group of entrepreneurs in the US.
According to The 2018 State of Women-Owned Business Report commissioned by American Express, while the number of women-owned businesses grew an impressive 58% from 2007 to 2018, the number of firms owned by black women grew by a stunning 164%, nearly three times that rate. There are 2.4 million African American women-owned businesses in 2018, most owned by women 35 to 54. 
This year we wanted to highlight some of the most Courageous Black Women in Business. Courageous Woman Magazine's 12 Courageous African American Women in the Business list will be posted online on February 23 and featured in Courageous Woman Magazine that will be available on Amazon.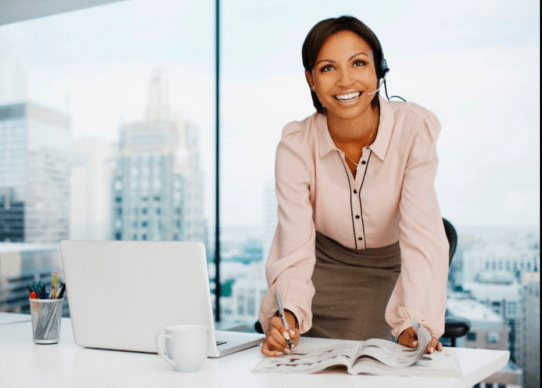 The list will be posted on all of our social media platforms including Facebook, Instagram, Twitter, and LinkedIn Courageouswomanmag.com indexed in the search engines.  Being listed on this distinguished list of the 12 Courageous African American Women in Business is a great media opportunity to gain national exposure, increase your online content, and potential new social media supporters. 
If you're selected as one of the 12 Courageous African American Women in Business
You Will Get:
Featured in Courageous Woman Magazine

Included on the list, 12 Courageous African American Women in Business that will be posted online via

Courageouswomanmag.com

and indexed and searchable via  the search engines 

A recognition award 

A promotional card to share online that includes your photo. 

Numerous social media posts – We love to share stories about courageous women in business via our social media platforms. 
What happens after you submit:
Your submission goes through a selection process

If selected, you will be notified by email and text if you've been selected 

Receive your promo flyer

The list will be available online by Feb 18, 2020
Is there a fee?
Yes, this is a fee-based business promotion. We provide media opportunities supported by our 10,000 plus subscribers and network of women worldwide.
Got questions? Email Us
Select your package and SUBMIT YOUR BUSINESS today, VIA THE FORM BELOW
Feature Includes:
PROMO PACKAGE 1
Recognition award
Your Full name
Your Business name
Your professional headshot
Your business location info
Your link to your website
Your Instagram link
75 words max about your business
Photo included on the banner
$59
Limited space
Deadline February 12, 2020
There are only 12 spots available. Submit today via the form below!
CHECKOUT SOME OF OUR POSTED LISTS:
Top 25 Women in Business
http://courageouswomanmag.com/featured-article/top-25-women-in-business-2018/
Anthologies
http://courageouswomanmag.com/featured/celebrating-anthologies-4-books-100-authors/
11 Visionaries
http://courageouswomanmag.com/featured/11-visionaries-give-words-of-encouragement-for-2020/
Parade of books
http://courageouswomanmag.com/featured/2019-holiday-parade-of-books-read-a-great-book-today/
Lady O: Top  25 Women in Business
http://courageouswomanmag.com/top-25-women-in-buisness/olivia-james-aka-lady-o-top-25-women-in-business/