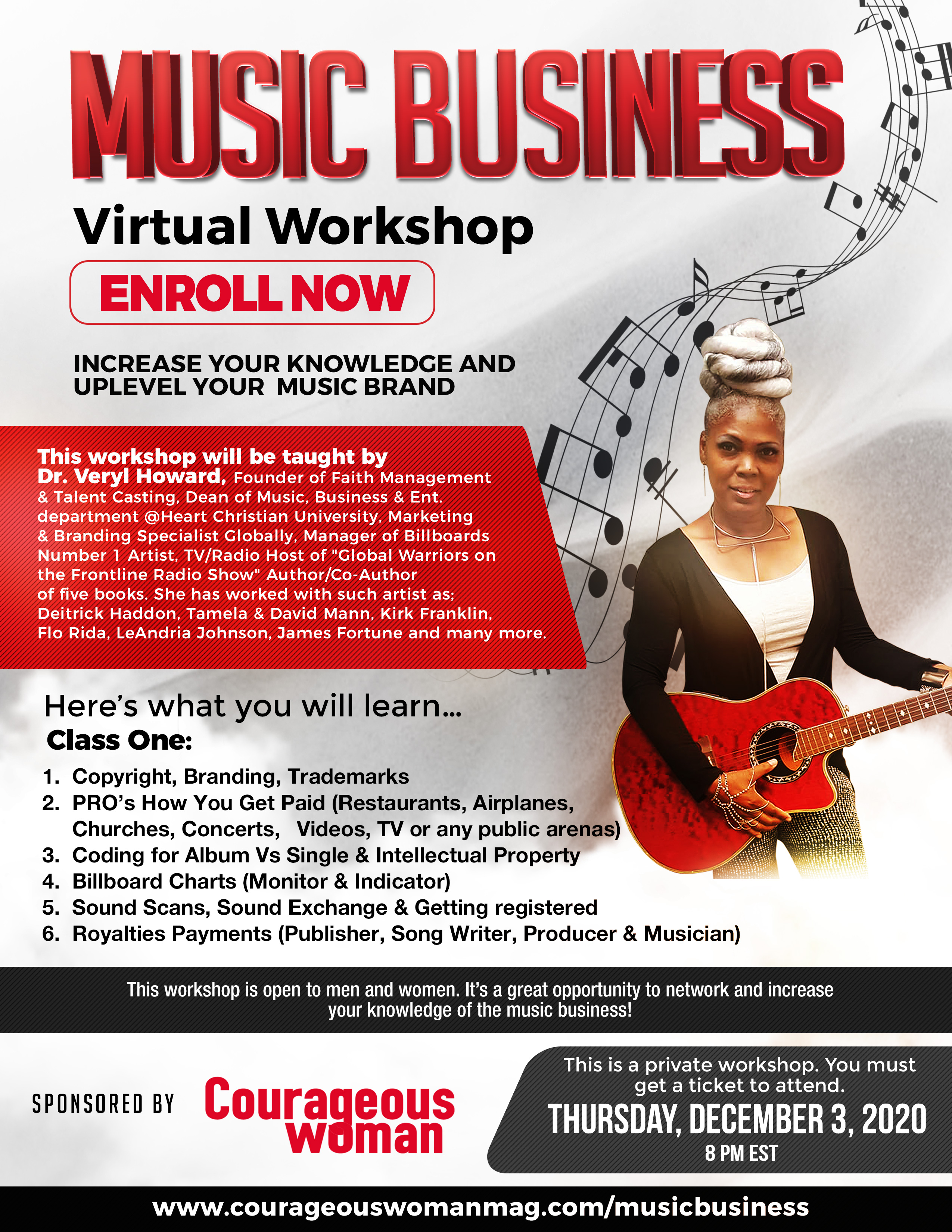 Sponsored by Courageous Woman Magazine
ARE YOU READY TO INCREASE YOUR KNOWLEDGE AND UPLEVEL YOUR  MUSIC BRAND?
The Music Business Workshop was designed with the music artist and music business professionals in mind.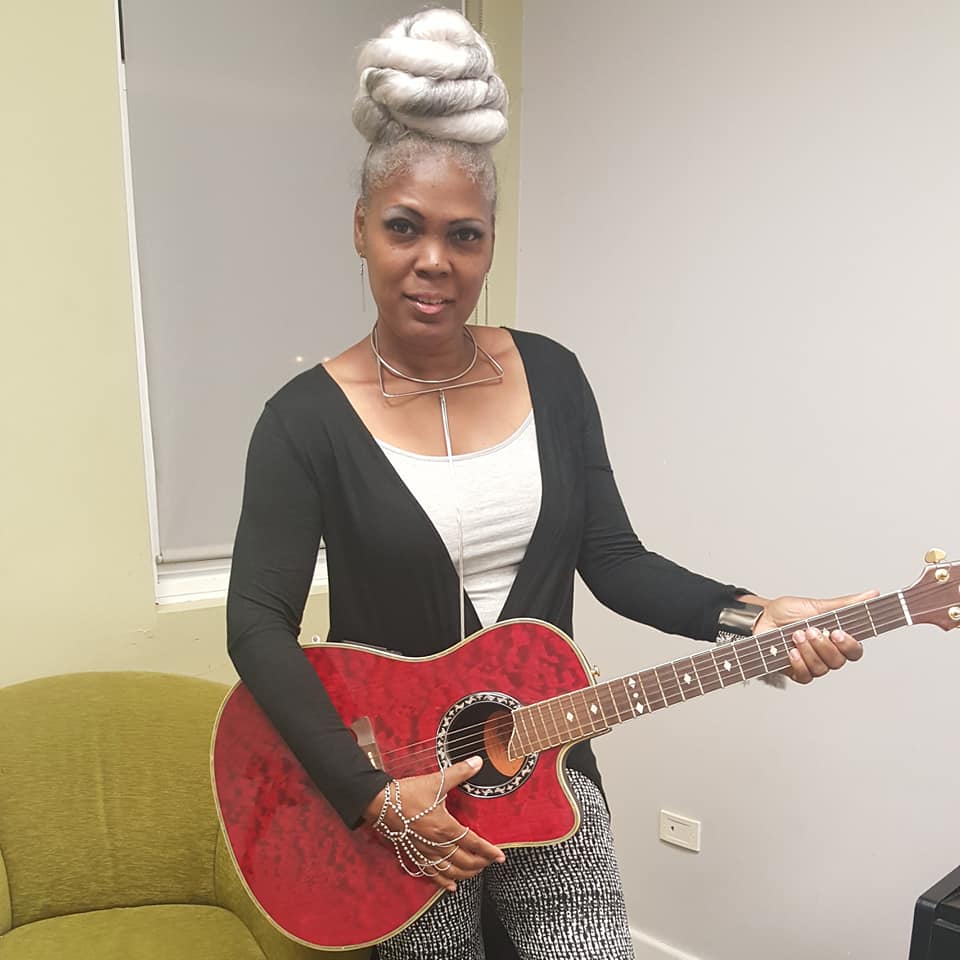 This workshop will be taught by Dr. Veryl Howard, Founder of Faith Management & Talent Casting, Dean of Music, Business & Ent. department @Heart Christian University, Marketing  & Branding Specialist Globally, Manager of Billboard's Number 1 Artist, TV/Radio Host of "Global Warriors on the Frontline," Author/Co-Author of five books. She has worked with such artist as, Deitrick Haddon, Tamela & David Mann, Kirk Franklin, Titus Showers, Jokia Williams, Todd Dulaney, Bri Baenaux, Wess Morgan, Flo Rida, LeAndria Johnson, Sunday Best Geoffrey Golden, Sunday Best Joshua Rogers, James Fortune and many more.
Here's what you will learn…
Class One:                                      

Copyright, Branding, Trademarks
      Knowing the ins and outs of professional branding and how to properly copyright and obtain trademarks for your work is essential to your success.

PRO's How You Get Paid

(Restaurants, Airplanes, Churches, Concerts, Videos, TV or any public arenas)
Coding for Album Vs Single & Intellectual Property
        Every property must have its own identification. This class will show you how to ensure your product proper codes to identify it from the rest.
Billboard Charts (Monitor & Indicator)


Did you know that there are various types of charts that an artist needs to know how to read to track the progress of airplay?

 

Sound Scans, Sound Exchange & Getting registered
A product should never be distributed without the proper paperwork being in order. Many artists have the mistake of not handling the basics to retrieve payments that belong to them. Don't make this mistake.
Royalties Payments

(Publisher, Song Writer, Producer & Musician)




Of course, you want to get paid! There are specific steps and procedures you must take to assure you are receiving your royalties!
Yes, you are gonna learn all of this and more in this class, taught by one of the most knowledgeable music business professionals around. You don't want to miss this opportunity to gain some additional knowledge to help stir your music career in the right direction.
ENROLL NOW!
This class is valued at $1,500 but you won't pay that for all this information.
You won't pay even $1,000 or even $500, not even $250. Enroll now and get the EARLYBIRD PRICE of $99 for this class. 
This price is good through November 28, 2020. The price will increase to $125 after 11/28/2020
ENROLL NOW
$99
The class access info will be sent to your email within 24 hours of purchase
This workshop is open to men and women. It's a great opportunity to network and increase your knowledge of the music business!
This is a private workshop. You must get a ticket to attend.
Thursday, December 3, 2020, 8 pm EST
Got questions? drop us an email: Thecwmagazine@yahoo.com