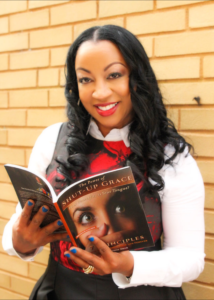 Tonita Smith: The Power of Shut-Up Grace
by Shearese Stapleton
Tonita Smith is an author, entrepreneur, motivational speaker, mentor, and Registered Nurse. She has proudly served on active duty as a Public Health Nurse in the U.S. Army for the past 16 years. I spoke with her about her book, The Power of Shut-up Grace and why she wrote it.
As a young girl, greatness was the ultimate goal for Tonita Smith. Her struggles as a child would put her in the place of "such a time as this." Like Esther, Tonita was given the grace to complete the task that was given her. Her resilience, insight, and tenacity pushed her to help young people with coping and conflict management skills. Her servant's heart was birthed after two divorces; knowing how going through a divorce feels, she was able to provide informative tools to help women, and be transparent and open about the challenges this situation can bring.
Discovering her Shut-Up Grace
Tonita always wanted to write, and in her mind, she would "play it safe" by writing children's books. God saw something else in her. While attending a vision board conference, she heard the speaker say, "you will never find the time to write," and she believed that you had to go away to a cabin in the woods to get away to make writing happen. God gave her strategies to write: at times, she would record on her phone or have a journal in her bed to be ready to hear what the Lord had to say to her. Tonita birthed The Power of Shut-Up Grace: 7 Principles That Can Change Your Life Forever, a book that came from a place of using her mouth to put people down and having to have the last word. She started writing the stories that came from a hurt or a place she was healed from, knowing this would help someone. "The more I practiced shut-up grace, the more I learned when to go pray, and every time, it would be to God's glory and it would end in my favor," she says.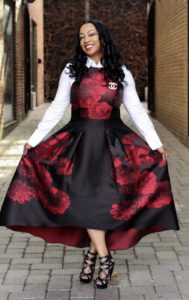 The CEO of Purpose Driven Women
Tonita was always the woman who people came to for advice. They wanted to tell her their life story. She learned that if she just listened to people, most of the time they had the answer. Tonita's first workshop was entitled "Real Women Talk," where she and a panel of women talked about life events. She also provided interactive activities so the women would know how to use the tools that had been shared when they went back home. The Purpose Driven Women book is due out May of 2018, and we can't wait to read it!
The St. Louis Prayer Project
This project became Tonita's baby! Being the mother of three adult boys and serving in the military for twenty years, Tonita made it her goal to teach the boys right from wrong, lead them in the way of church, send them to the best schools, and live in the right neighborhoods. But as most parents know, when our children grow up, they want to do what they want to do. The St. Louis Prayer Project began when Tonita's son was sent to federal prison. Tonita knew how to pray and hear from God, and at the the time, St. Louis had so many young people die from bad life choices that her passion became a desire to help other mothers whose children were in jail or who had passed away to pray for their situations as well as their own.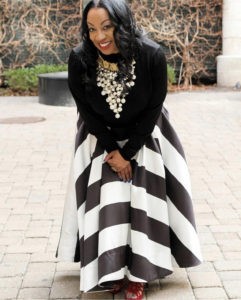 Tonita Smith took what she had from the beginning of her life and applied it to her present to strengthen her future and all who come into contact with her. The Power of Shut-Up Grace is a testament of what hearing from God can do. The doors will keep opening for this strong and resilient lady, so keep your eyes and ears open to what else is to come. Catch up with Tonita on Facebook: Ms.Tonita; on her website: www.authortonitasmith.com; or on Twitter and Instagram: mstonita3.
Shearese Stapleton is a mother of three children and mom coach. She is owner of Mothers of Joy University, an organization that empowers mothers of all different backgrounds to embrace the journey of motherhood. For info contact Shearese at mothersofjoyuniversity@gmail.com.

">