So, you have a business and you are looking for ways to grow your brand. Writing a book can help grow your brand.

Here are 8 ways writing a book can build your brand
Gain exposure – More people will get to know you and your brand.
Expand your credibility – People will see you as someone worth listening to.
Become an authority or leader – Be the go-to person for information in your field
Position yourself as an expert – People may see you as an expert and good resource
Inspire – The world needs inspiration and attracts to where they get it!
Share your truth – People admire authenticity!
Networking and building new relationships – Your book may show people you are a great person to connect to, follow, and become new clients and patrons.
Overall – The book could leverage your brand and open doors for new opportunities, new products, media coverage, and other extensions your business.
Call for Extraordinary Women Entrepreneurs  
Have you been thinking about writing a book based on your journey or expertise as an entrepreneur?
Are you looking for ways to expand your brand and reach more people?
Do you lack the time required to write a whole book?
Do you have the urge to write, but not ready to make the investment required to self-publish a book?
Here is an opportunity for women entrepreneurs and business owners to share their story of starting and operating a business. Not only will you be sharing your expertise and gaining exposure for your brand, you will be making a mark as an author and imparting and sharing your business knowledge and wisdom with other women.
Join us as a co-author. You will be responsible for writing just one chapter!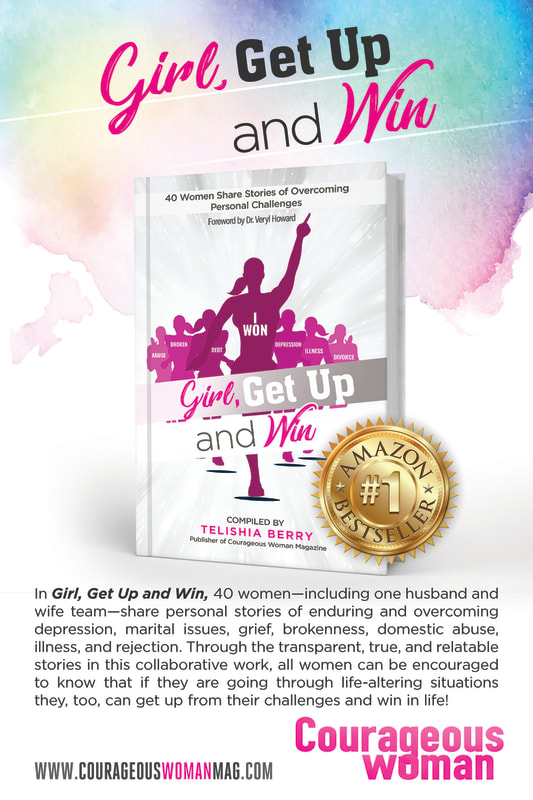 Our most recent collaborative book, Girl, Get Up and Win reached #1 on The Amazon Bestsellers list. It features 41 authors! and we had  a ball at the book signing in Los Angeles!
We are gearing up and planning the marketing and strategies to make our upcoming collaborative book, The Making of a Successful Business Woman a #1 Bestseller too!
Our goal is to publish great books that will give authors a platform that will open a path for new opportunities.
When you join our book projects, you have a network of women supporting and rooting for you!

Title: The Making of a Successful Business Woman
As a co-author of the book, The Making of a Successful Business Woman you will have the opportunity to  expand your brand and add to your current product offers.
Benefits may include:
• Add "Author" to your accomplishments
• Add additional book to your credit if you already authored books
• No need to write a whole book
• Build credibility
• Leverage your brand
• Gain new opportunities for business, media, and speaking
• Make money
• Low investment
• Expand your network
• Make new friends
• Add to your product offers
There are 2 publicity packages to choose from
Packages include books, magazine cover story, other media opportunities, and much more.
Marketing: We highlight each author individually. The book will be promoted through Courageous Woman Magazine, as well as other media outlets and other PR professionals.
Books: Books will be available at discounted rates for authors.
How Authors Make Money? Authors can make money by purchasing discount copies of the book and reselling the books on your website, book signings, conferences, parties. Information and steps on how to make money with the book will be distributed to all authors.
How to Build Your Brand with a Book? Detailed information will be provided to all authors.
Royalties: Co-Authors do not receive royalties on the book. With our collaborative books, the publicity is more valuable Because the publicity
Cost: Fees go towards your publicity, and the production, and promotion of the book.

There are 2 packages to choose from
1. Package # 1 FEATURED AUTHOR WITH COVER STORY AND SOCIAL MEDIA
• 3-PAGE COVER STORY and article layout for upcoming issue of Courageous Woman Magazine online
• BOOK PROMO CARD – to share on social media. Includes your photo.
• BACK COVER -Your name and color photo included on the back cover of book as a featured author.
• PODCAST INTERVIEW – Promote your brand, products or service
• 10 social media posts
• 10 books
• 10 bookmarks
• 25 Marketing cards
• Interview with other media outlets
• Sell your own books, magazines at the book signings
• Speak at book signings
• Be a workshop presenter at conferences
2. Package #2 FEATURED AUTHOR
• 2-PAGE FEATURED ARTICLE layout to be featured in an upcoming issue of Courageous Woman Magazine online.
• BOOK PROMO CARD – to share on social media. Includes your photo
• BOOK COVER – Your name and color photo included on the back cover as a featured author
• PODCAST INTERVIEW – Promote your brand with an interview "How to"
• Interview with other media outlet
• 4 books
• 4 bookmarks
• 25 Marketing cards
• Speaker at teleconference
Book Signing/conference in Los Angeles
Teleconference
LET'S GET STARTED WITH THE FIRST STEPS
1. WRITE YOUR CHAPTER – Your chapter should be inspirational. Give the wisdom nuggets that helped you in your journey as an entrepreneur. Your chapter title should be catchy and/or be a question that pertains to your personal knowledge or expertise that you can completely answer and give great info. Or make your title a bold statement that is catchy!
The title of your chapter should be 90 Characters or less
Chapter word count: 1,500 – 2,000 words Max (Over 2,000 subject to additional editing charges)
Deadline: Confirm with full payment or deposit before August 12. Chapters must be submitted by August 23, 2019.
DEADLINES: Secure your spot now, Chapter submission deadline August 23, 2019
SECURE YOUR PLACEMENT NOW! ONLY 7 SPOTS AVAILABLE
INFORMATION CALL
Join the information call on Thursday, August 8, 2019 at 7:00 pm EST, 5:00 CST, 4:00 pm PST. Replay will be posted in the Facebook group, The Making of a Successful Business Woman.
Fill out the form below. Can't make the meeting and want to secure your spot with payment, click the buy link above. Email us for payment arrangement links.
JOIN THE NEXT INFORMATION MEETING TONIGHT- Thursday August 8, 2019
Telishia Berry is inviting you to a scheduled Zoom meeting.
Topic: The Making of a Successful Business Woman ANTHOLOGY
Time: Aug 8, 2019 04:00 PM Pacific Time (US and Canada)
Join Zoom Meeting
https://us04web.zoom.us/j/418236087
One tap mobile
+14086380968,,418236087# US (San Jose)
+16465588656,,418236087# US (New York)
Dial by your location
+1 408 638 0968 US (San Jose)
+1 646 558 8656 US (New York)
Meeting ID: 418 236 087
Find your local number: https://us04web.zoom.us/u/fCRDvuZYS