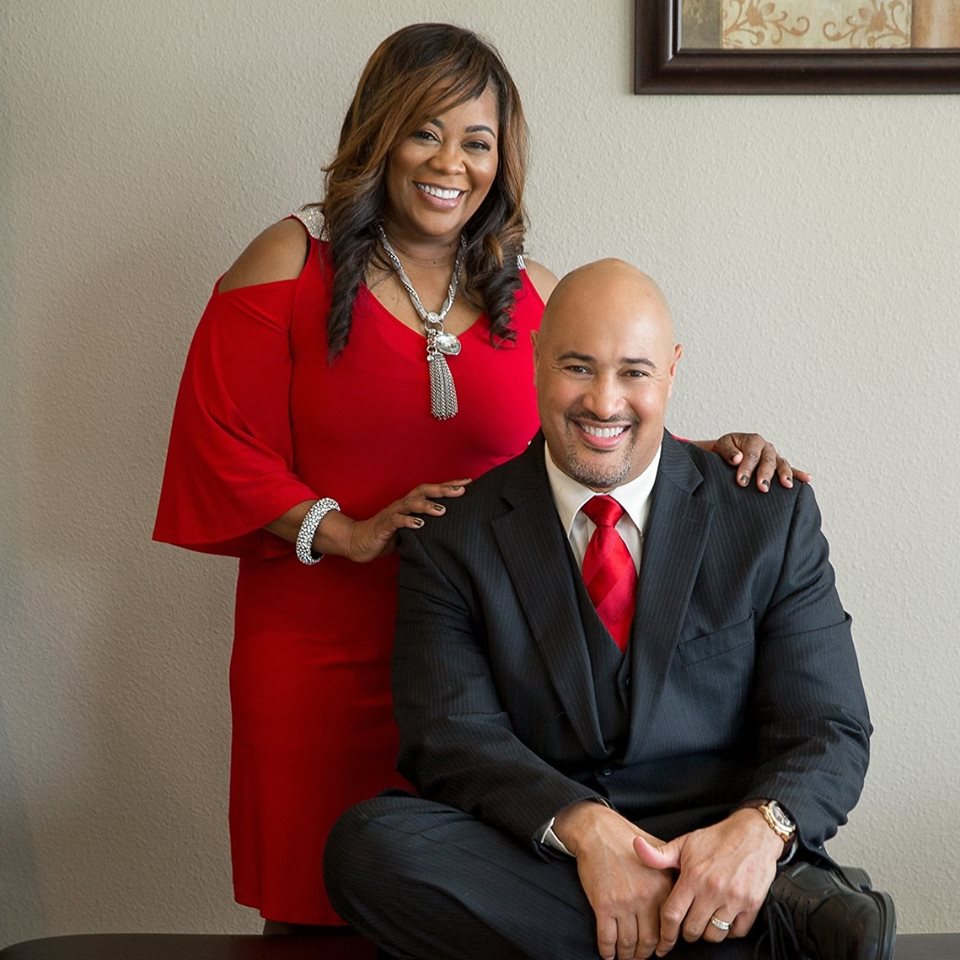 Whether you are considering marriage, or recently married or have been married for quite some time, we want your marriage to WIN! As a couple, we have spent the more than ten years of our 18-year marriage empowering husbands and wives to WIN in their marriage.
At some point in their marriage, most couples will have to overcome some challenges in "The Great Divide" in marriage: Communication, Finances and/or Sex. A couple that is determined to WIN in their marriage, realizes that marriage is a marathon, and not a sprint! Marriage will require endurance, strength and commitment!¶
Here are 5 Simple Strategies that can help you on your pathway to winning in your marriage.
Planning. Have you ever heard the adage that says those that fail to plan, plan to fail? Premarital Counseling is a must! When I obtained my Pharmacist's License, I needed to have an understanding of what was expected of me, and what kinds of challenges I may have to overcome or tests that I may encounter.¶
Prayer. It is essential that you find a scripture or several scriptures to stand on daily in your marriage. My favorite scripture to stand on is Jeremiah 29:11(NIV): For I know the plans I have for you," declares the LORD, "plans to prosper you and not to harm you, plans to give you hope and a future. When challenges come, we don't run in opposite directions. We recognize the challenge and we are equipped on how to overcome it together.¶
Partner. We wholeheartedly encourage you to find a like-minded individual outside of your immediate family (NOT YOUR MOTHER OR YOUR FATHER !!) that can hold you accountable in your marriage. Eric has intentionally connected with a few of the men in the men's ministry at our home church to hold him accountable and to impart wisdom into him when there is a challenge that he is having. We discuss why in our book, Marriage Can Win!¶
Persevere. Marriage is an amazing journey. Some days, we may not see eye to eye, BUT we know that we were brought together for a reason. God's desire for us is to experience success in every aspect of our lives. This will require us to persevere. That means don't give up and throw in the towel just because you hit a rough patch! Ask yourselves this question: What can I learn from this so that moving forward, I am even more prepared to succeed in my marriage?¶
Prioritize. We know that life happens. We all have responsibilities: our jobs, our businesses, or our children. However, remember that God comes first, then your spouse. It may require some creativity on your part: making adjustments in your schedule, establishing effective boundaries with your in-laws, friends and/or children, then recognizing the power of the word NO! Genesis 2:24 tells us: "For this reason a man shall leave his father and his mother and Shall be joined to his wife, and they shall become one flesh. While the two of you are planning your wedding which lasts for a day, don't forget to plan your marriage to last a lifetime!!!¶
Please connect with us via Facebook, Instagram and Twitter and join our community. You will receive our free monthly newsletters and will be notified about the dates and times of our upcoming webinars, retreats and speaking engagements. Here's to your success!
Read more articles by the Hylicks: How to Balance Marriage, Family, and Work.