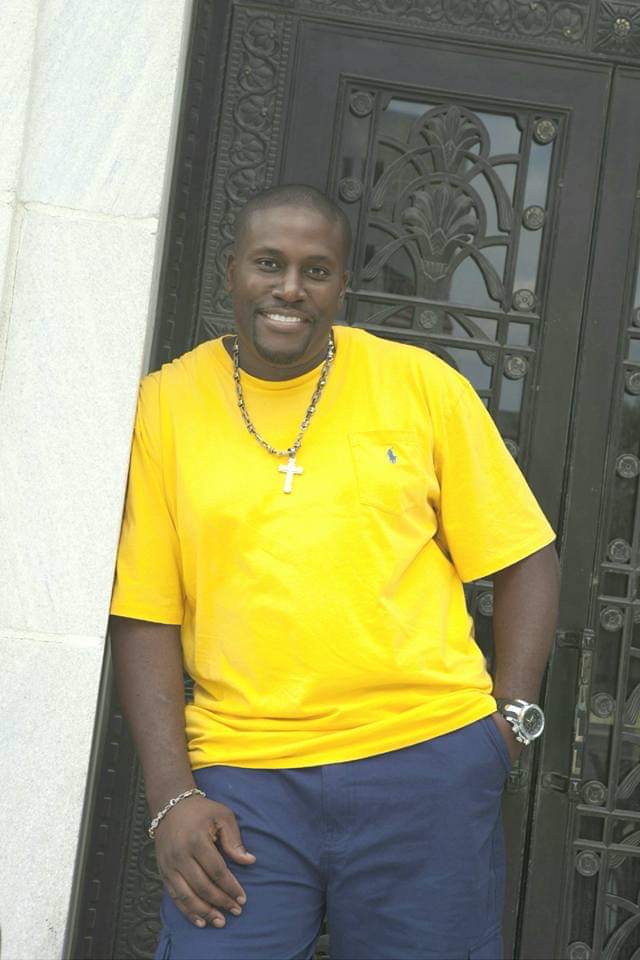 Joel Sanders has a love for people in spite of their issues and circumstances. His heart extends beyond the four walls of the church. He is a preacher, teacher, motivational speaker, entrepreneur, and philanthropist. Joel Sanders is married to Shaletha Sanders and they are the proud parents to Joel Jr., Josiah, and Madison. Joel is one of God's mouthpieces who declares and decrees faith principles to propel individuals to the next dimension in God.
The ministry…

Faith Empowerment Center teaches faith principles to build character in individuals, so others can see God in them. F.E.C. believes in loving individuals in whatever state of mind they are in.


His testimony…
Upon leaving the streets of NYC to reside in Ohio, Joel Sanders would one day experience a horrific encounter that would change the trajectory of his life forever. He grew up a "PK Kid" (i.e., Preacher's Kid) who attended church services every day of the week. His parents were catalysts for his spiritual development. Additionally, Biblical teachings by his parents and life lessons cultivated him spiritually, emotionally, socially, and physically. These life lessons were contributing factors to his character building.
Even though Joel attended church, he still had some challenges with totally submitting to God. On December 24, 1995, Joel Sanders along with his buddy partied the night away at a local night club. They jumped in Joel's vehicle furnished with subwoofer speakers in the trunk. The beats were "pumping and hitting hard" while he rode through the streets of Columbus singing one of Tupac's lyrics. As they traveled home, they decided to grab a bite to eat at one of the local fast-food restaurants. Out of nowhere, bullets began to hit the car. What started off as a night full of fun slowly snowballed into a nightmare.  Joel ducked down when he heard something hit the car and he put the pedal to the metal and drove to safety. After the coast was clear, Joel pulled over and said to his friend, "That was a close call." IMMEDIATELY, he looked over at his friend and notice blood pouring out of his temple. "It was like water being squirted through a water gun," he described. He observed 5 bullet holes in the front driver's side window and 3 bullet holes through his side window. With much fear, he called 911 and drove to the hospital. The doctors rushed Joel's friend back into surgery. As Joel was bent over crying, his sister informed him that he had a bullet hole in his hoodie. Can you believe a bullet went through Joel's hoodie? The enemy had a plan to kill Joel, but God had a greater plan for his life. What the enemy meant for evil, God turned it around for our good. Joel's family and his friend's family were all at the hospital hoping for a miracle. The doctors delivered the bad news that Joel's friend didn't make it. Sorrow and grief filled the hospital lobby.  This experience was the closest thing to death Joel ever experienced.
Five years later…
Joel decided to accept Jesus Christ as his personal Savior. Shortly after, he accepted the assignments to become a Minister and an Elder at his father's church (i.e., Apostle Fred Sanders). He began to grow in God and became the Pastor and he is currently the Bishop of Faith Empowerment Center, Inc.,
On police brutality, George Floyd and riots….
Racism is real and it was unfortunate that it took George Floyd's death to change the world. In my opinion, it's time for us to speak up and speak out against racism. Additionally, the protests and riots were acts of anger that minorities around the world are demanding change! I don't agree with the rioting and looting, however, the peaceful protests displayed solidarity and unity. Lastly, it's important that we all do our part and come together and VOTE! Our voices can be heard and policies can be changed when we show up at the voting polls.
What's next for Bishop Joel Sanders…

Joel Sanders is currently writing a manuscript based on his life, so others can see what it means to be a testament to God's grace.