We had a "Real Talk" with Johnell Allen-Bey. Here's how the conversation went…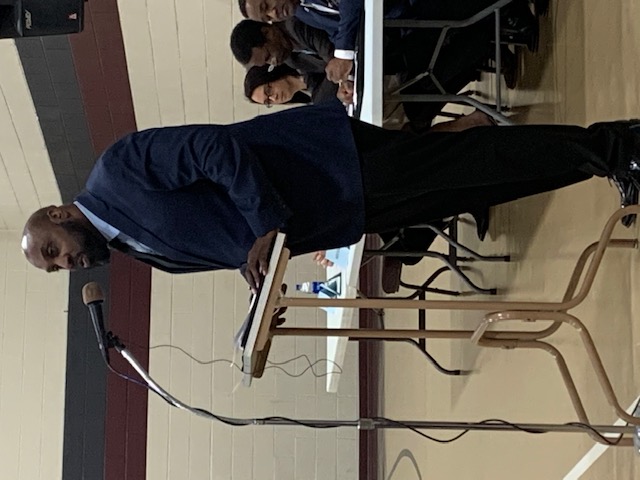 Who is Johnell Allen-Bey?
 I am Spirit Man, having a human experience of being a son, father, brother, grandfather, lover, businessman, friend, advocate, and creator. My spirit actuates and directs my flesh. Simply put, I do not allow emotions or feelings to affect me as much as righteousness.
Tell us about the work you do.
I don't think it fair to describe what I do as work.  It's my duty and obligation to uplift all of fallen humanity. I am the voice of the voiceless. Everyone deserves an opportunity to have a second chance. My passion is helping people to establish that chance.
Describe your motto "You'll never be greater later". 
 It is based on the principle "You sow what you reap". Greatness exists at this moment. So, what you do at this moment you will see the result later.  Therefore, you are not going to be greater later unless you sow in greatness right now. 
Tell us about your talk show She Say… He Say and your upcoming show this fall
In our society, most of the media focus predominantly on a   feminine or masculine perspective. "She Say…He Say" is different because it creates a one voice dialogue based on both perspectives on the relationship, life issues, and its "Shifts".  My other show "On the Couch with Shuntai and Jonell" is a joint flavor where Shuntai and I tackle tough issues with ordinary people who are living extraordinary lives. We help our guest share their experiences, setbacks, disappointments, and achievements by giving them a voice and a platform so that the world can hear their voice.
While incarcerated, you founded the first college dormitory in the "Jackson Cooper Street facility" for inmates attending college in prison. Tell us how you were able to accomplish that and the status of it today. 
I realized a need to establish an educational atmosphere within a chaotic prison environment.  A study showed that 90 % of inmates who had college credits while incarcerated did not return to prison. Therefore, I understood the value of a college education while incarcerated. Utilizing this study, I became an advocate by writing and submitting a proposal to prison Administrators. I advocated to establish space for inmates for learning and accomplishing their goals of obtaining degrees that would benefit them once they are able to re-enter society.
In the wake of the police brutality protests and riots stemming from the recent murder of George Floyd, an unarmed black man killed by police in Minneapolis, As an African, America, a father, a human, how are your feeling, are you ok? 
I am not okay because my mother marched in 1963 for a cause and its 2020 and we are still marching for the same cause; lynching, police brutality, racism, lack of equality, and poverty. Now we are living in the new "Jim Crow" era of mass incarcerations and it's still not safe to be "black" in America. I live in constant fear because I have a felony conviction from 30 years ago. So, I am an easy target if stopped by the police and they can easily justify killing me. By criminalizing me in order to "dehumanized" me.
What is your best advice to young people who are hurting and angry about the murders of young black men and women by the police? 
Exercise your right to vote. If you are not of age to vote. Make sure the people around you over the age of 18  are registered to vote because policy's and procedures are made by politicians that may or may not represent our people.   Share your opinions. Do not be afraid to talk about what is going on in your head about the issues that impact our community. Do not allow yourself to be voiceless.
What's next on the agenda for Johnell Allen-Bey. 
I want to take the media platforms I am involved with to another level by making what we do a household name. I want to continue to allow space for our people to express themselves by allowing their voices to be heard through sharing ideas, debating viewpoints, coming to understandings and being more effective in relationships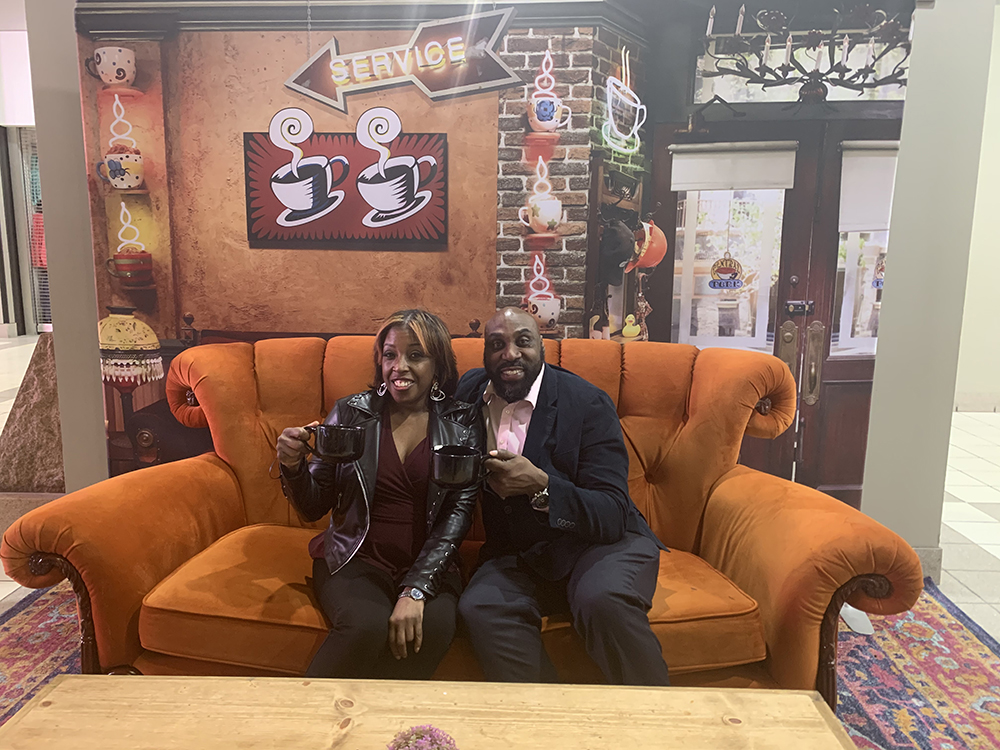 How can readers connect with you?
FB: "She Say…He Say",  or Email: johnell.allenbey@gmail.com