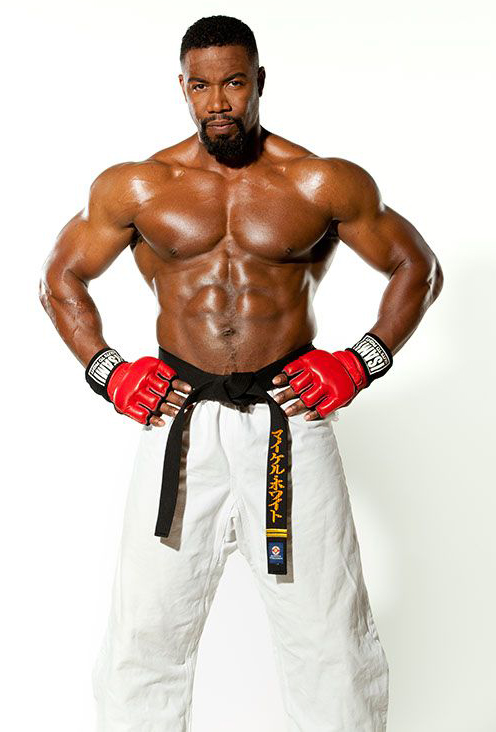 CW: Who is Michael Jai White at his core? 
MJW: I'm a very grateful person that is blessed to have beaten the odds. From my background, it would be highly unlikely to be in the place where I am now. I grew up with a great deal of adversity. It's weird because I never describe myself very much, and I don't like to sound egotistical. So what you're hearing is that I'm reluctant to endow myself with superlatives because I am a humble individual. As the saying goes, "To whom much is given, much is required." I know where my blessings come from.  
How did you get involved in martial arts? 
I got into it by looking at movies. Martial arts represented power, and I yearned to have that. I was a sensitive kid in a harsh environment, and martial arts became my armor and my savior in many ways. It was my outlet for my aggression, and it gave me the discipline to focus my attention. Not only was I blessed to have some positive role models come into my life by way of martial arts instructors, but everything I have accomplished including 8 black belts, came through the discipline of martial arts.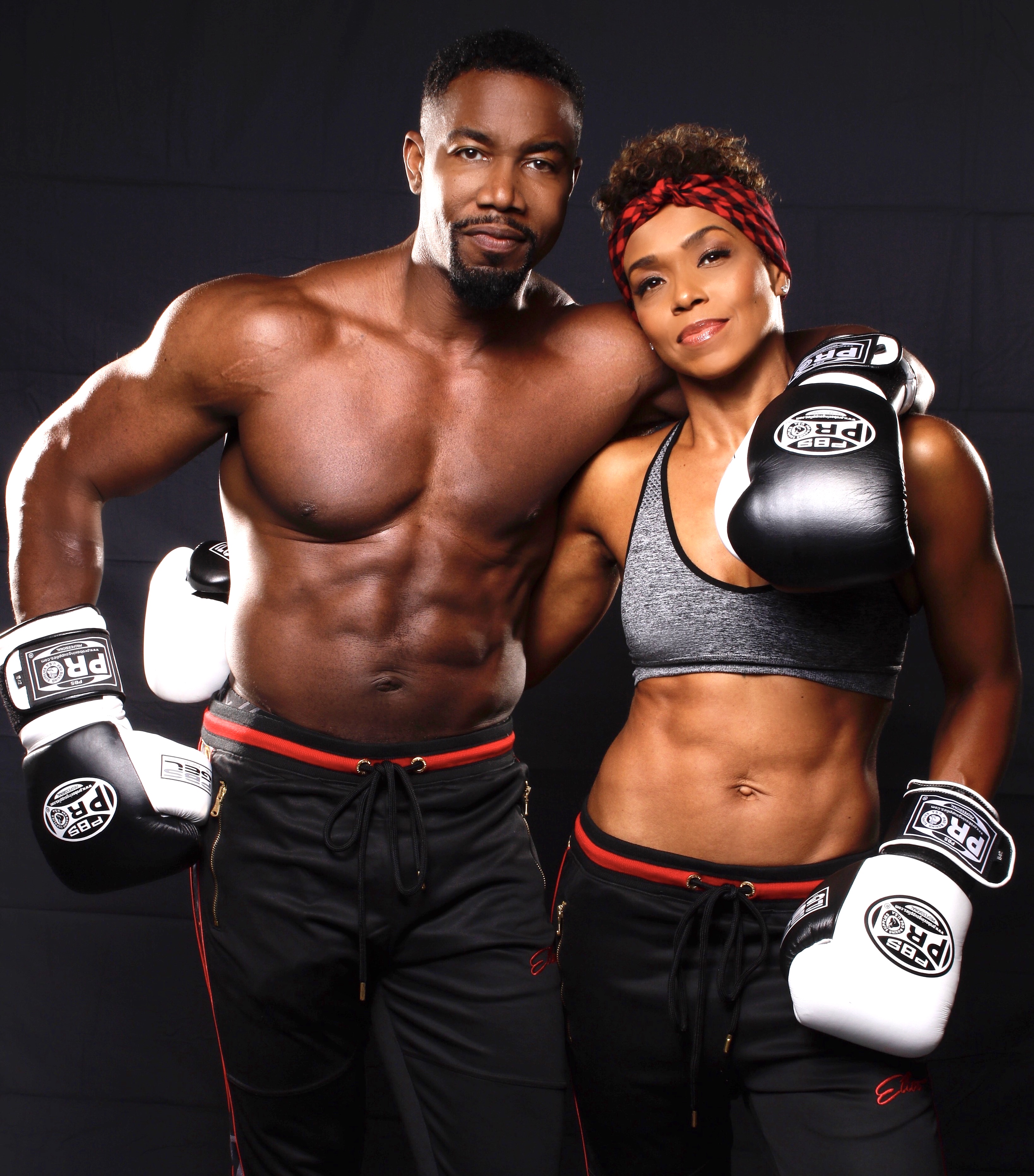 Should women learn martial arts?
All women should learn self-defense. It's good for all human beings to walk the planet. The discipline that it teaches is the cornerstone of any success. And with anything in life, you need the discipline to succeed. I always wanted women I dated to know a little about self-defense. 
I grew up knowing women who have been permanently scarred mentally and physically from not being able to defend themselves. A self-defense mindset is mandatory, even if they don't take the class. If you have the self-defense attitude in place, you might not need the self-defense techniques.
It's obvious that you put some time and effort into health and fitness. Tell us about your diet and workout regimen.
Everyone in my household eats a pescetarian diet. My kids never had beef or pork. If we take pride in our health, our children will, too. My workout regimens are more of a hybrid method composed of strength training, physical agility, explosive training, and martial arts. My wife is my training partner. We enjoy spending as much time as we can together. When people see me, they see her. You rarely see one without the other.
"My life changed when I accepted being 100% to my wife and started being the husband and father that I need to be."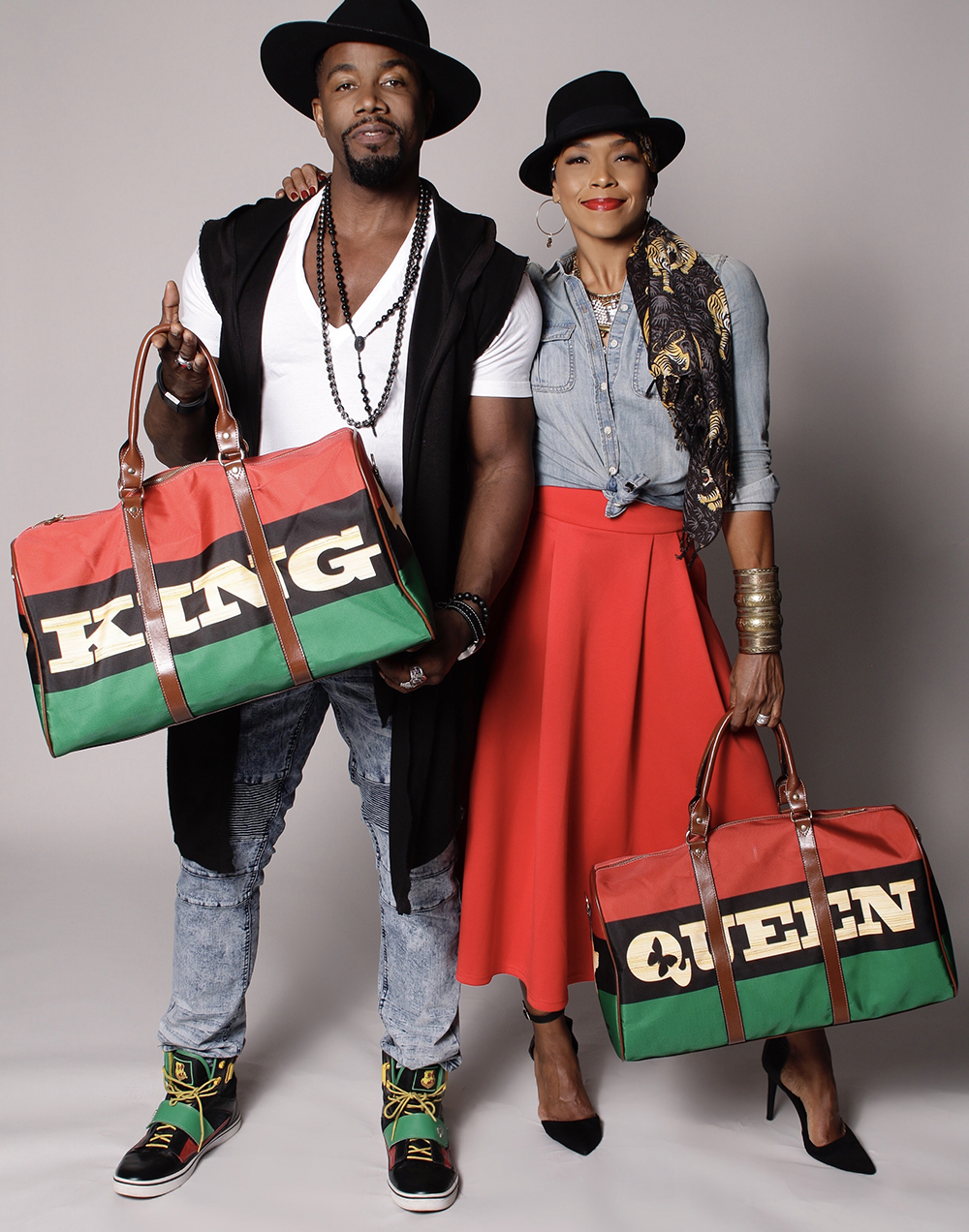 You and your wife are one of Hollywood's power couples. Most couples who have a healthy relationship have at least one thing that they say keeps them together. What is your "thing" that makes Michael and Gillian work?
We have zero egos, and we both love to learn. I love being wrong so I can learn something I never knew before. We are teammates in the true sense. The journey in life is fascinating because we continue to learn, and we continue to get better because we are not servicing an ego that keeps us from reality.
You have an upcoming movie together, "Take Back." What can you tell us about that?
We are about to shoot Take Back. We've done five movies together in the comedy, action, and thriller genres. My wife will be the first black female martial arts star.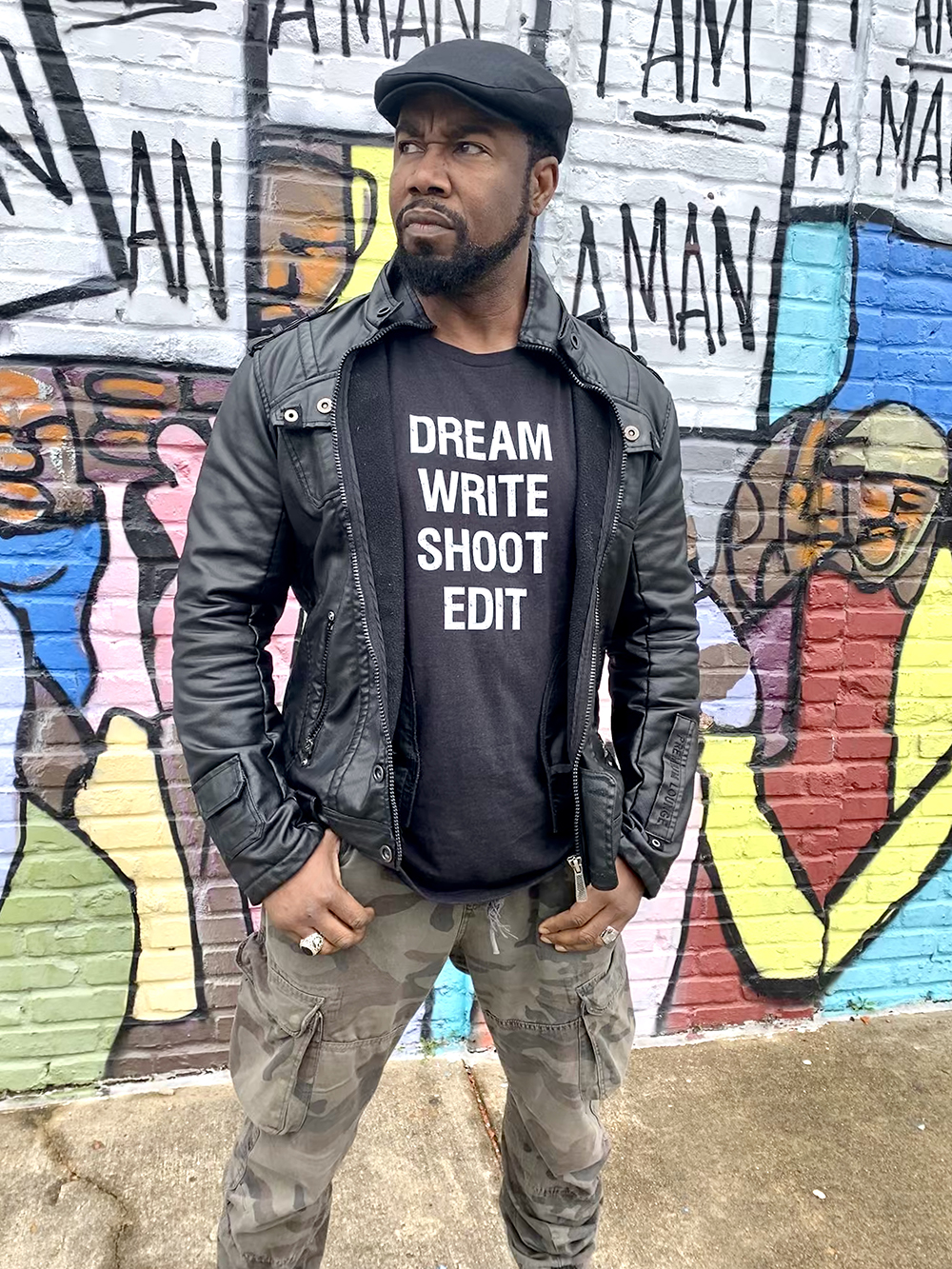 Is there a type of role that you haven't had an opportunity to play yet, but you want to play?
I want to do more action-comedy. That's why I wrote Black Dynamite. It brings all three of my worlds together.
What entertainers do you admire?
Martin Sheen is one of the best human beings I've ever met in my life. Whether he is an actor or not, he is an incredible human being. He changed my life just by meeting him. He is the most exemplary human being that I have ever met. I worked with him on Spawn, and by the second week, he knew everybody's name on set and spoke to them. Even the guy dumping the trash. He's such a giant that respects everyone.
In the wake of the police brutality protests and riots stemming from the murder of George Floyd being killed by police, how are you feeling?
To say I'm frustrated about it is an understatement. I've had to protect myself to some degree. I refused to watch the actual footage because I worried about the effect it will have on me if I witnessed it. Knowing the kind of passionate person I am, I react stronger than most. I'll look at it, get cut off in traffic, and be on the news. There is a reason I've been in martial arts my entire life. I've learned the discipline to not "react" under certain emotions. I'm interested in using that energy wisely and harnessing it to make things better. This tragedy provides more motivation to achieve and help our brothers and sisters get to their rightful place.
As it relates to the current state of black men, as a black man, the son of a black man, and the father of young black men, what empowering words roar inside you do you want to say or shout out loud?
Surprisingly, when men stop me on the street, they want "life" advice, not fitness advice.
We must accept the responsibility of who we truly are when we are in our best selves. We gotta stop blaming fathers and our upbringing. My life changed when I accepted being 100% to my wife and started being the husband and father that I need to be. That satisfaction of being that man is immeasurable and far greater than anytime I spent running around a flock of women and doing what society says what we should be doing.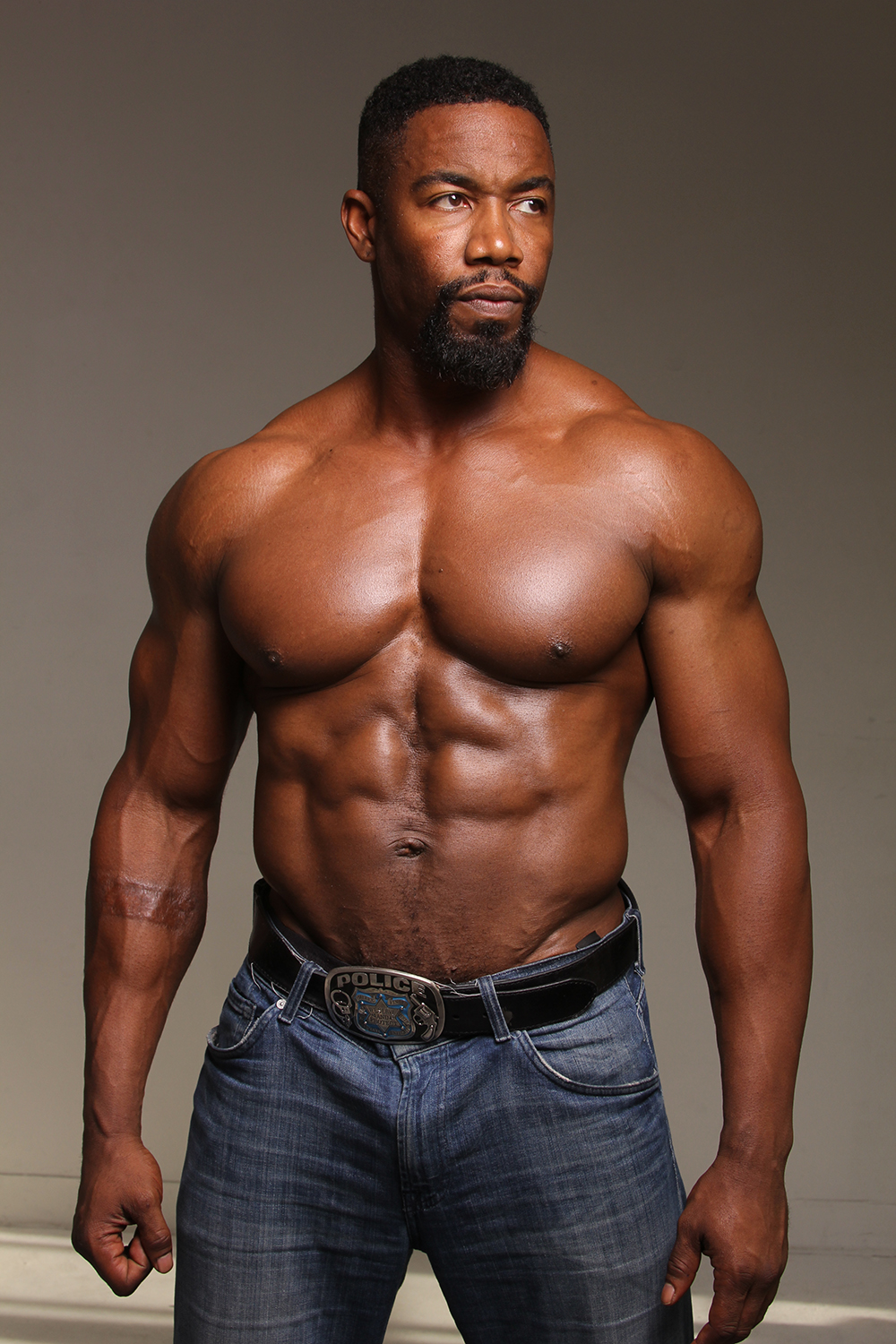 What's next for Michael Jai White?
I own a production company called Jaigantic located in Los Angeles. We're producing Outlawing Johnny Black, which is the follow-up to Black Dynamite. We have about 28 major actors in this movie with a lot of surprise cameos. It's an exciting movie that blends faith, action, comedy, and western. I'm blessed and grateful to share this with my community and global audience.
Michael Jai White is definitely blazing his own path and creating opportunities for others interested in working on films featuring positive heroes and powerful narratives. Want to know more about this international film and television star? Follow him on social media. You can reach him on Twitter @MichaelJaiWhite, Instagram @OfficialMichaeljai, and Facebook @TheRealMichaelJaiWhite. You can also find out more about Jaigantic Studios at www.jaiganticstudios.com