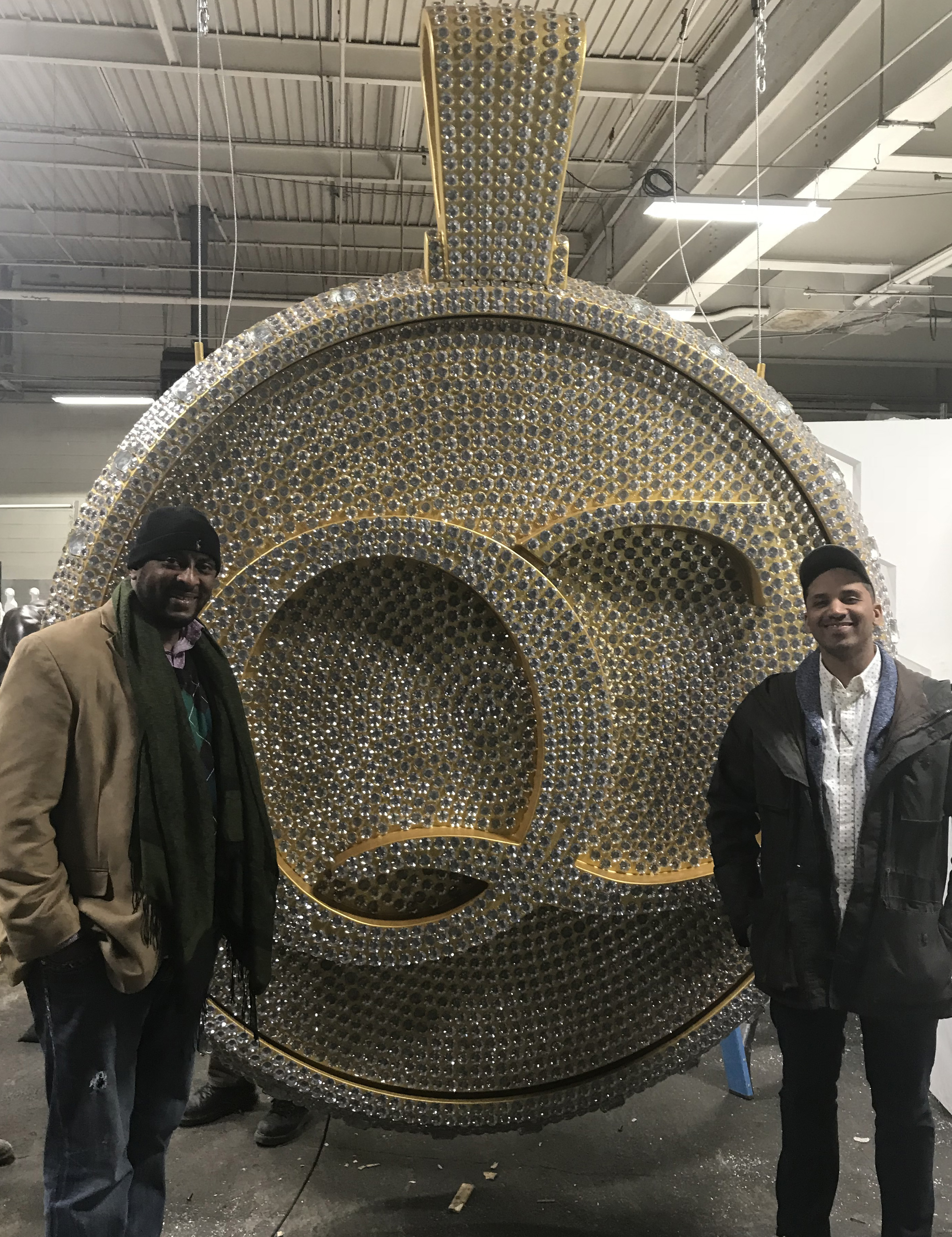 Tell us about your business.
My company is 3Pin Design & Management. It's a turnkey production house for Corporate, Theatrical, and Live Entertainment production. From designing and logistics to research and strategy we work to bring clients visions to life, whether it an arena concert tour to a corporate conference. In a nutshell, we design and execute everything you see, hear and feel, and all the logistics that are needed to complete such a task from budgeting to trade and union labor.
What inspired you to do this type of work?
Well, I've always been a creative person from early childhood. But directly I left home to travel with a Touring Theater Show "Momma Don't" as an understudy actor. It was here that I was introduced to the technical production world, and I basically ran with it. That led to touring concerts, film, and corporate. A lot of the skills we were honing in those early years (unpaid I might add) became tools and talents that clients readily pay for today.
"Believe in your vision until you realize it."
Were there any challenges you had to overcome in your journey?
I consider myself a Production Designer and Technical Producer and yes, we are always faced with challenges on our journey, I mean there are a million moving parts to any event of any size. The Artist, Artist Mgt, Venue selection, size capabilities, logistics, contingencies, etc.. I was taught to anticipate all possibilities and create contingencies to accommodate them.
What is your best advice to those who say, "Entrepreneurship is too hard" 
If you say you can or say you can't, you're absolutely right!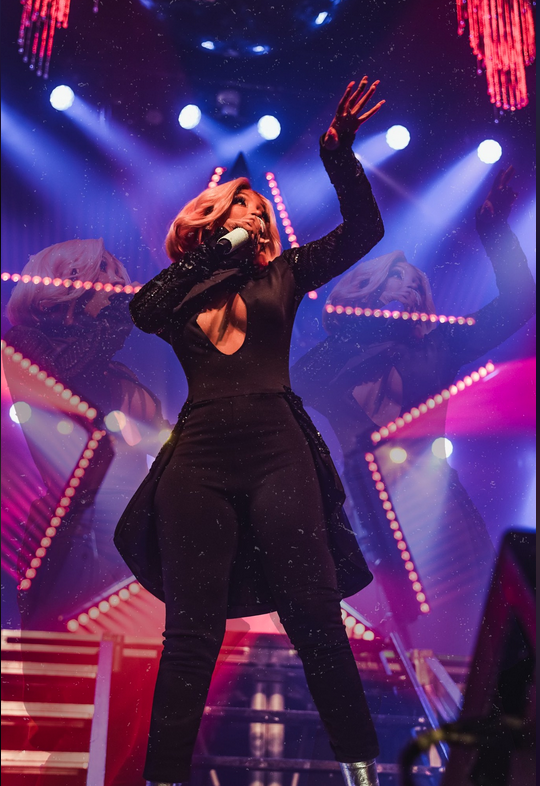 Describe some of the work you've done and some of the entertainers you've worked with?
I've been blessed to work with some great artists and clients. Gerald Levert. He and his team was my Bootcamp and springboard. My first full design would be Jodeci Live at the Apollo & The "Freaking You"  Video. I was the Lighting Designer and I assisted one of my mentors, Jeff Mays, with the set design. Within the past year we have worked with The Migos we took each of the artists' favorite pieces of jewelry and recreated it 8' tall with diamonds and all., Da Baby, Lil Baby, K.Michelle, Post Malone, Black Bear, Pride & Joy, The Musical. This year we were proud to have designed the PTSD Tour for GHerb which was cut short due to the COVID outbreak.
What's next for you?
Currently, I am working with the MMSDC (The Michigan Minority Supplier Development Council) as a consultant helping to create virtual conference solutions, an upcoming book. I have also joined with a few groups of other creatives in film and commercial ventures, so look out for SuperFriend Media Group as well as Creative Color/Dark Chapter.
In the wake of the police brutality protests and riots stemming from the most recent murder of George Floyd, a black man killed by police in Minneapolis, How are your feeling, are you ok? 
Of course, I am not ok, but truthfully I feel quite optimistic outside of the bad I am seeing some things I have never seen before there is really an opportunity here for us as a community and country to attain some real measurable results from this. But we must stay vigilant and take this same energy in rectifying our community from within.
As it relates to the current state of America and racism, as an African-American man, and father, what empowering words roar inside you do you want to say or shout out loud?
Believe in your vision until you realize it. Start from where you are with what you have. There is no other time than now! Stay the course, lead the way for this generation, and the ones to come have opportunities and reach unlike anything before.
How to connect with Michael Brown?
You can find us at www.3pindesign-management.com and we can be reached at info@3pindesign-management.com