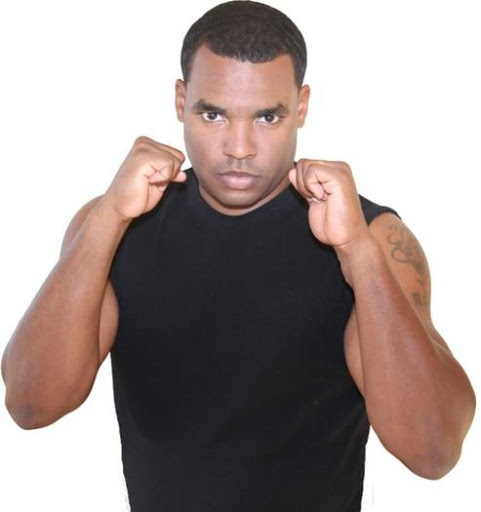 CW: Tell us about Leonard Sports and Entertainment and some of the work you do. 
Ray Jr.: That's my consultant sports and entertainment division. I've been doing work with professional athletes and entertainers since I graduated from college in 1996. My passion for the sports and entertainment side has always been to guide young people who are thrust into fame and money to focus on making the right moves. I got tired of being a babysitter more than a business person so that took a backseat to what I am doing now. My new company is called Launch Key Consulting. We are a leadership and executive coaching company that conducts training for businesses and the military.
What motivated you to work with the military?
It was happenstance. My family has been involved in the military for quite a long time. My business partner and launch team consultant Dr. Joy Wright asked me to come down and speak to the Navy years ago in San Diego. I received so much positive feedback from the sailors that they asked me to come back. Once you know that you have a calling, it's hard to walk away from it. It's about the impact, not the money. 
What is a typical day like to walk in your shoes as a husband, father, business owner?
On a traditional day (unlike what we have been going through lately), I get up first thing in the morning to meditate and workout to keep my mind, spirit, and body together. It's important to keep your body on point as a business owner because that is your temple. If it's not functioning right, it makes it difficult to do anything else. You want to make sure your body and your mind are functioning right because there are so much negativity and poison in the world. As a business person, if you let negative thoughts cloud your head, it will show up through your employees. After I center myself, I tackle my list of things to do (i.e., returning phone calls). I normally travel quite a bit. But when I'm in town, I make it a point to have dinner with my wife Stacey and kids Arielle, Jalen, Devin, and Ryan Rae.
What is your best advice to those who say, "It's too hard to accomplish my dreams"?
Nothing worth having comes without struggle and hard work. You have to go through something to get something. Write down your all goals and your dreams and make them actionable. Set milestones and celebrate the little victories as you go.
Were there any things that you had to overcome to get to where you are now? 
My whole life is filled with obstacles and hurdles, literally. I went from participating in track & field and not being able to jump over all of the hurdles, to dominating the sport. When I had struggles, I made sure my coping mechanisms were not the ineffective vices that my family was used to. Growing up in a household where we were in the spotlight was taxing on me mentally and physically. My grandfather always said, "When you know better, you do better." It is my goal each day to be better than I was the day before.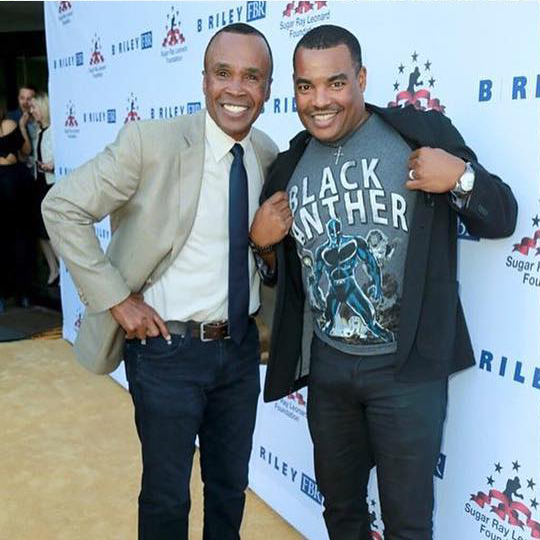 Share some fatherly advice that your father Sugar Ray Leonard shared with you growing up.
My parents were teens when they had me so they had to learn on the fly. In turn, my father and I didn't have the greatest relationship growing up. But as he got older and we grew and learned, he instilled in me to "Love yourself and be comfortable with who you are." I try to instill that in my kids today.
Who were your greatest influences and why?
I had the opportunity to be around so many influential people growing up. I spent a lot of time around Muhammad Ali and admired how he saw the world in such a bigger light. My grandfather was influential because he was a humble man, worked hard, and didn't have to say much to demand respect. Nelson Mandela also gave me great words that stuck with me for a long time.
As a motivational speaker, what are some of the topics you speak on?
I don't see myself as a motivational speaker but as an inspirational speaker. For the military, I've been "edutaining" (educating and entertaining) them through mental health-focused presentations on destructive behavior for six years. I figured out a way to transfer the knowledge to them, and it has been well received. It's impactful when people decide not to take their life because of something you've said. For companies, we talk about transformational leadership, how to run your organization the right way, and how to change your culture of diversity and inclusion.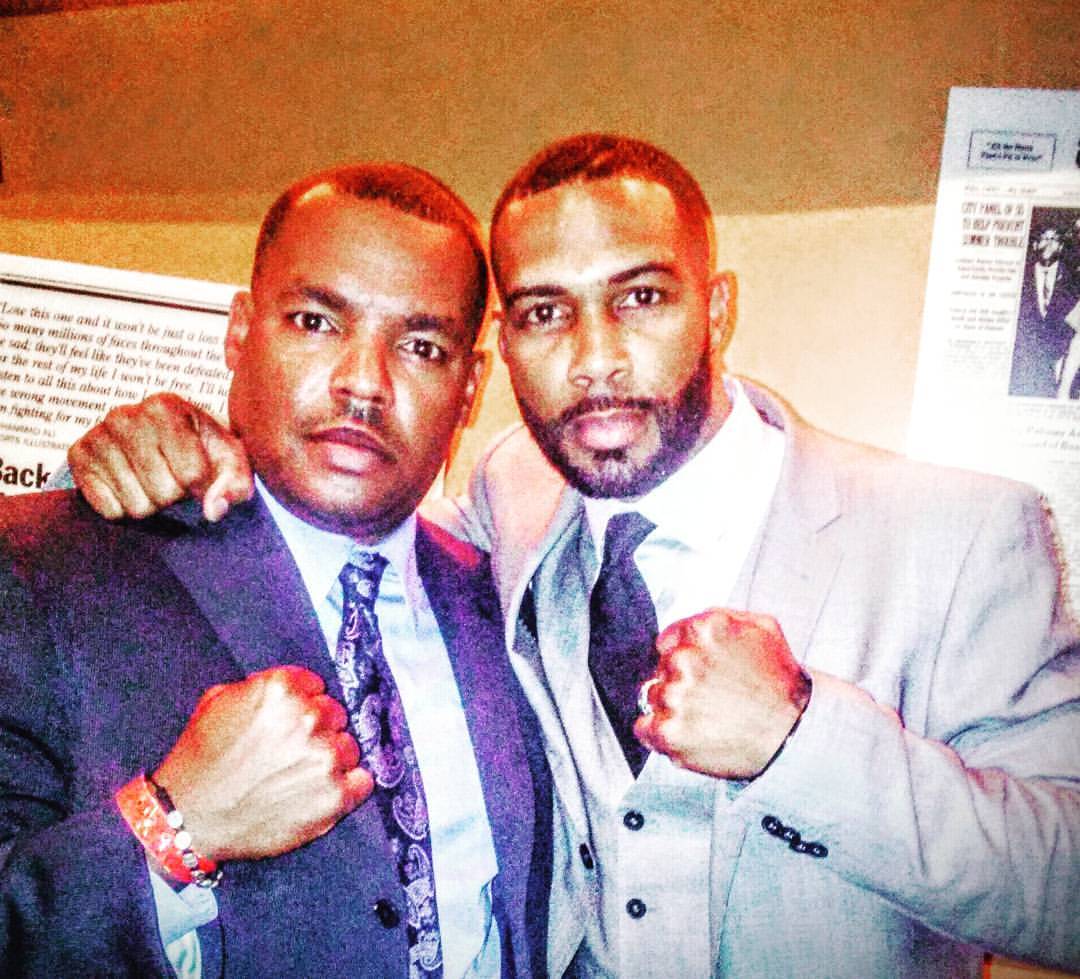 With the current state of black America and police brutality protests, how are you feeling?
I've been angry, inspired, depressed, and uplifted by what is going on. This wasn't anything new with the black community. I remember my first experience with it in Alabama. I was driving my BMW, and I was pulled over with guns drawn. My face was pinned against the hot car hood until they found out who I was and immediately let me go. It's frustrating. But on the other side, the young people are standing up and saying we are not taking this anymore.
What are your best words of advice to young people who are hurt and angry about the murders of young black men and women by the police?
Look back at your history and understand how the system has continued to oppress people of color. Understand what your ancestors have been fighting for. Understand that the fight isn't going to get easier, but the issue is to stay in the fight. We have the power to make the country stand still when we stand up. 
What's next for Ray Leonard Jr.?
COVID-19 has thrown this year for a loop. I was supposed to travel all over the world delivering over 100 plus speeches. However, I have a youth book coming out that serves as a guide to teaching young people how not to make the same mistakes I've made as well as a movie about my life story called S.O.S. (Son of Sugar).
How can readers connect with you?
Instagram: @RayLeonardJr