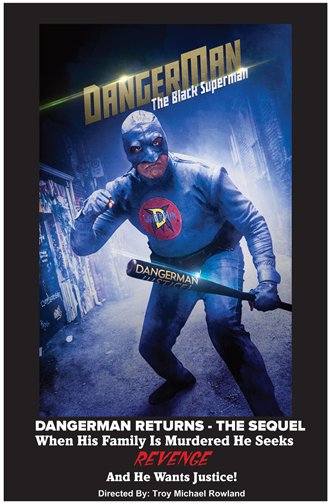 Tinsley an entrepreneur, actor, recording artist, youth mentor, producer, and filmmaker was inspired by the tragic death of a four-year-old child. In 1998 a little angel was in the car with her parents headed to a birthday party when her life was cut short by a stray bullet fired by a gang member in East Los Angeles. This senseless act of violence changed Tinsley's life forever, and from that moment he took an oath to do his very best to keep our kids safe and out of Danger. Thus the birth of DangerMan the Urban Superhero.
The Dangerman brand
The DangerMan Education Foundation Inc. empowers children to read and live their best life through education and by living a healthy lifestyle. A healthy lifestyle means no guns, gangs, drugs, alcohol, or tobacco.
The DangerMan Superhero character motivates both children and adults to stay in school, work hard, read because reading is the key to achieving a good education, never lie always tell the truth, do the right thing, dream big and never give up!
The DangerMan Brand includes DangerMans Books, not Bullets a National School Tour, The DangerMan Hero Awards Show, DangerMan's Superheroes Against Gun Violence, and DangerMan Entertainment LLC which produces the DangerMan Chronicles an action series for TV, DangerMan for Kids and DangerMan Music. Also our product line of comic books, mugs, t-shirts, caps, watches, etc.
Overcoming challenges
Were there challenges? Yes, In the beginning, sure there was, from white supremacist and black folks who thought I was crazy. But I never gave up through the death threats and name-calling
So it's important for young people to think out of the box, no idea is too big, think about how you can make a difference and make life better for others. Find a problem and figure out a solution. Always try to lend a hand, volunteer, when you can. Most importantly Vote and encourage others to Vote to be an example. Save and invest your money. Take care of your health, eat healthily, get eight hours of sleep, and exercise every day. Don't forget prayer is #1. We can all be heroes in our community.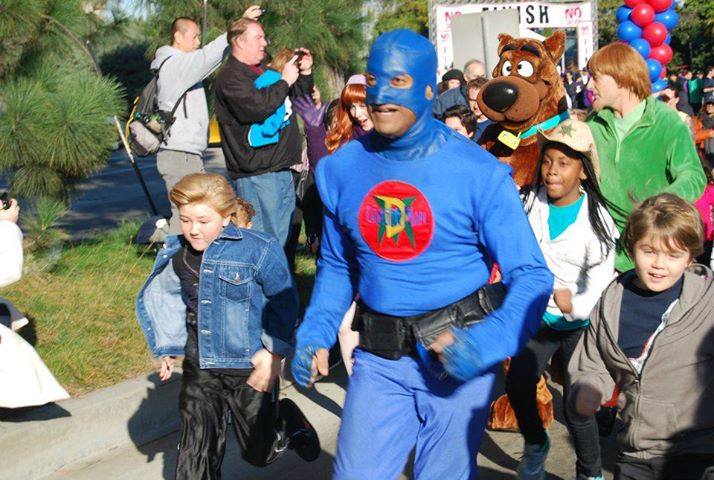 Don't run from the police!
I tell black folks don't run from the Police, don't resist arrest because they will shoot you. There are so many black folks that would still be alive today if they had just submitted. I'm hoping for police reform and better training. Please no more Police shootings of unarmed black people.
What's next for Dangerman
We are currently pitching our new film project DangerMan Returns an action thriller, guaranteed to rock you!
You can catch up with DangerMan by email
urban.superhero@gmail.com or social media search
DangerMan Urban Superhero on all social media platforms
Or just call the office (818)752-3952