What inspired you to pursue law?  
My passion for growing up during the civil rights movements.  I read the autobiography of Malcolm X five times while I was in high school and I believed that equality was still not present in our society and that the work of the civil rights movement needed to be furthered. I want to move us forward. As law school drew to a close I realized that there were not many jobs that related to civil rights but I discovered that criminal defense was the best way for me to accomplish that goal. In my spare time, I work to find ways to achieve equal rights for my community.
I see one of your specialties are Wills and Trusts. Briefly, Can you give our audience some quick advice about establishing one?
Wills and trust is an area of law I have been practicing since becoming a lawyer. Older people should definitely have a will-prepared. However, it is important that adults of any age have one. Wills are generally inexpensive to have prepared and they can help avoid a lot of trouble after someone passes.
Tell us about your upbringing. (Parents from the south, are you, first-generation college student, have people in the Crj system in your family).
My parents are from Mississippi and Arkansas. They migrated to Flint for job opportunities. They found those opportunities in General Motors. I am proud to be a part of the 1st generation of Feasters born and raised in Flint. My family came from slavery (Great Grandfather) to sharecroppers (Grandfather) to factory workers (Parents) to me. I am a part of the first generation of Feasters that includes Doctors (Rodney Feaster, Sheila Feaster, T.K. Feaster), Professors (Grace Alexander Washington), and Lawyers (Bruce Feaster and myself). I am proud to carry the Feaster name and to try to continue to move our family forward while continuing to serve the Flint community.
Tell us about being the first "Blight Judge"
"Being Blight Court Judge is a great experience although we have a long way to go to eliminate Blight in our city. I am proud to have created a court that can attempt to resolve a huge issue in the city of Flint."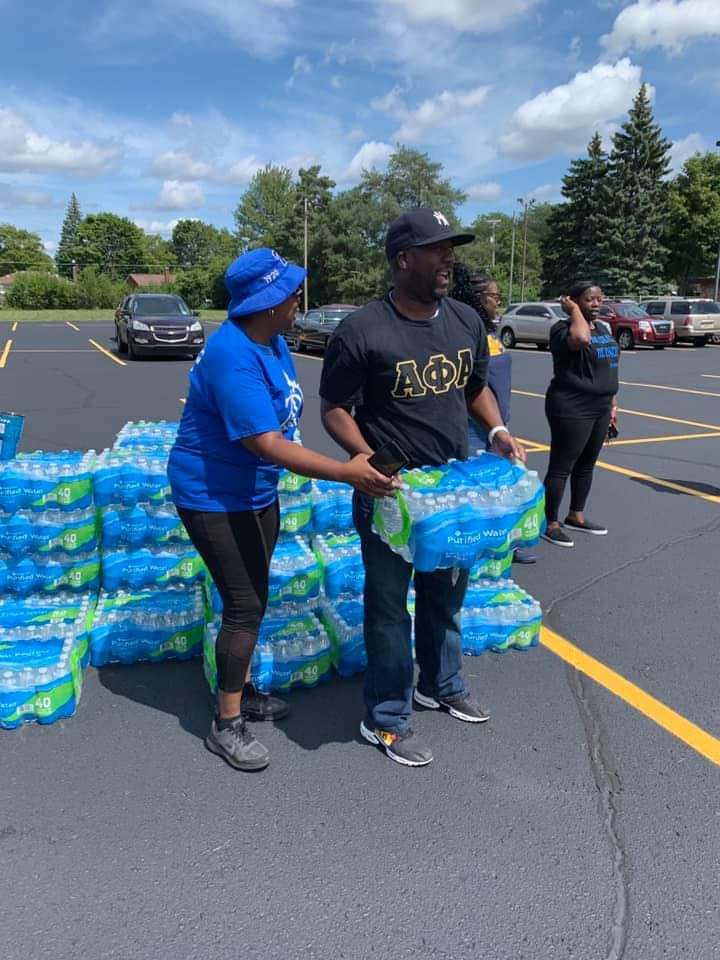 What inspired you to run for district court judge?
Over my 14-year career, I have watched how courts were run and how judges interact with our community and I found that few judges, after they take the bench, actually stay involved in community affairs. Flint is a town where our youth need as many positive role models and leaders as possible. Flint also needs our judges to be involved in moving legislation forward that can help our community.  I believe that I have the temperament and dedication to achieve both of those goals.
What are some advantages that you have over your opponents?
I have worked in multiple aspects of the judicial system including interning in the Genesee County Prosecutor's Office, serving as a judicial clerk, and working as a criminal defense attorney in my current practice. I am also the only candidate that has quasi-judicial experience having served as the judge of the Blight Court for the last two years. In addition, I am also working to help create the Flint-Genesee Homelessness Court. So I have the experience and the dedication to be a great judge for the city of Flint.
"The best way to achieve change is to be active in the community is to hold the people in power accountable for locking you out of the American dream."
In the wake of the police brutality protests and riots stemming from the murder of George Floyd, how are your feeling, are you ok?
No, I am not ok but I never have been. Being Black in American has been a challenge for me my whole life. I am glad that Black lives mattering has become national news and is the "hot topic" of the minute but I won't be satisfied until I see some real change come out of this movement. As a Black man named Torchio, I have seen racial profiling, judgment, institutional and systemic racism my whole life! I will be glad when your color, your name, or your background doesn't limit your success or possibility in the future.
What are your best words of advice to young people who are hurting and angry about the murders of young black men and women by the police?
Vote! Get out and vote. Go out and be active in your community. The best way to achieve change is to be active in it and hold the people in power accountable for locking you out of the American dream.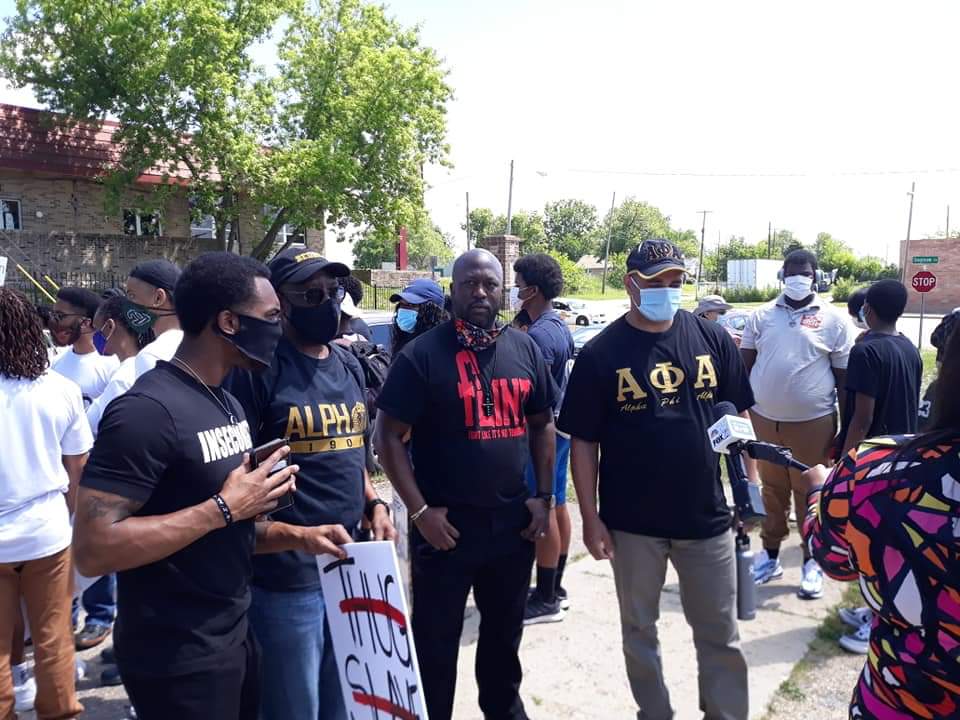 How can readers connect with you?
People can reach me through my website www.feaster2020.com or at my office
T.W. Feaster Attorney at Law PLLC, 436 S. Saginaw St., Suite 300, Flint, MI 48502.