PRESS RELEASE
 Contact: Telishia Berry, PR & Marketing Coordinator
Email: Telishia.berry@gmail.com
Phone: 951.704.2079
FOR IMMEDIATE RELEASE
The 4th ANNUAL DANGERMAN HERO AWARDS
People Making California Better Are "DangerMan Heroes"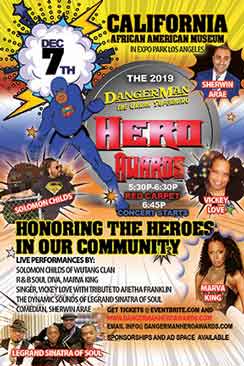 (Los Angeles, California, November 13, 2019) Dangerman, the Urban SuperHero presents the 4th Annual Hero Awards Gala and Concert, Saturday, December 7, 2019 at the California African American Museum (Exposition Park) Los Angeles, CA.
DangerMan, aka: Roger Tinsley is the President/CEO of the DangerMan Education Foundation Inc. (a 501 c3). The DangerMan Superhero Brand celebrates its 21st Year Legacy of Empowering Communities across American and the World.
THIS YEAR'S AWARD HONOREES INCLUDE:
The 2019 DangerMan Hero of the year will go to the late Rep. Elijah E. Cummings (Posthumously). Other 2019 honorees include LA City Council President Herb J. Wesson Jr.,  Actor, Carl Lumbly, Actor,  Simone Missick, Youth Organizer, Croyce Allen, Writer/Actor, Adilah Barnes(LAWTF), Pres./CEO Black Chamber of Commerce, Edwin A. Lombard lll, Education Advocate, Rita Loof,  HBO's Insecure, Worthy of Love Founder, Sister("Sista") Mary, ARC Executive Director, Sam Lewis and Teacher/Entertainment Specialist, Nichelle Farrow.
LIVE PERFORMANCES BY
Musical performances by Soul Singer Aretha Franklin Tribute Artist, Vickey Love, Rapper Wu Tang's, Solomon Childs, Killah Bee Theodore Unit, R & B Soul Singer Vocalist, Marva King, R & B Band LeGrand Sinatra and Funny Man Sherwin Arae.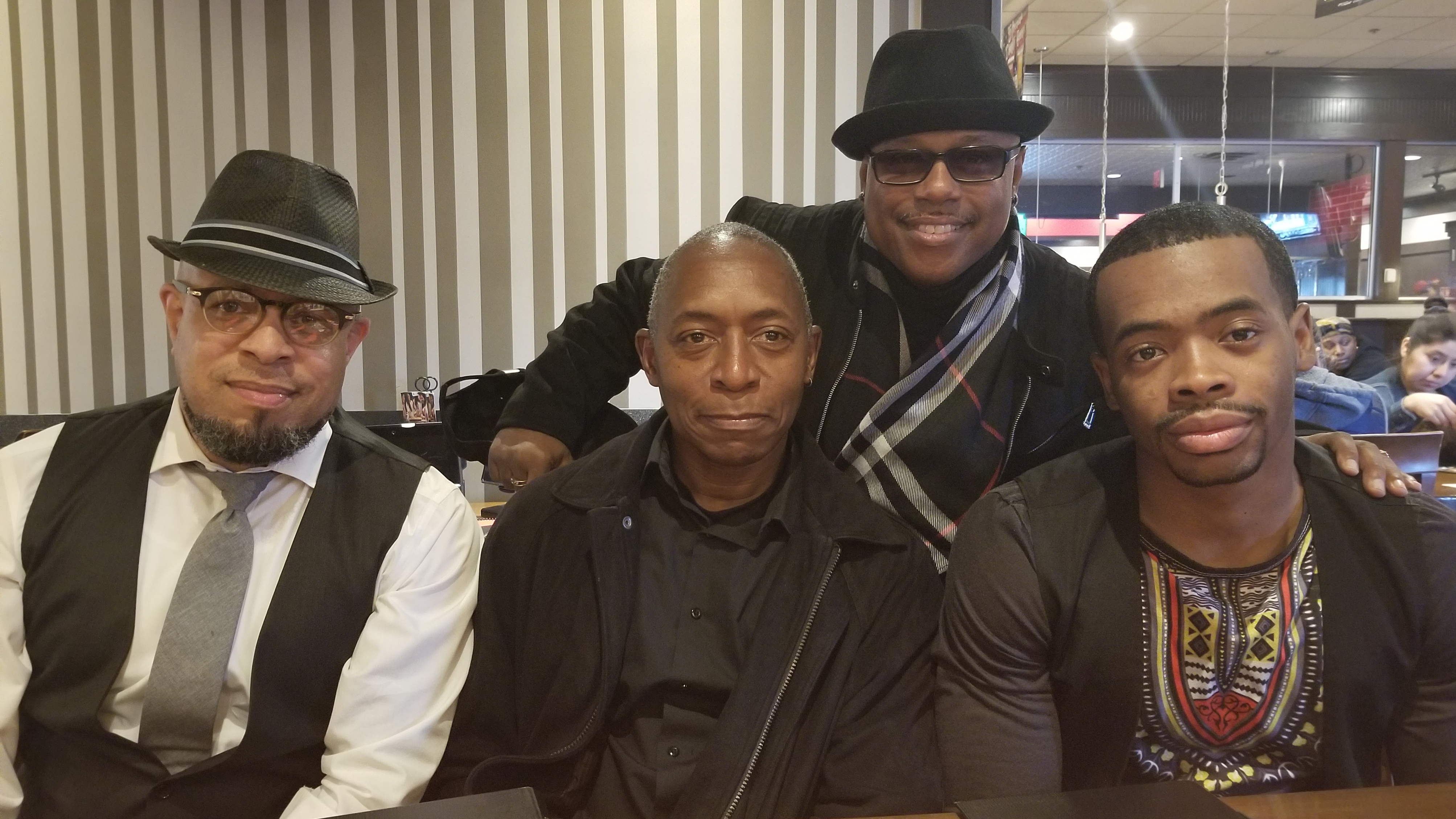 The 4th Annual DangerMan Hero Award Show and Concert will be hosted by America's Premier R & B Historian, Tyrone BuBose. The Red Carpet & VIP Reception is from 5:30 pm – 6:30 pm.  And the Concert Show 6:45- 10:00 pm. The DangerMan Hero Award Gala will be live streamed and covered on various social media platforms. It is being sponsored by Aetna Foundation.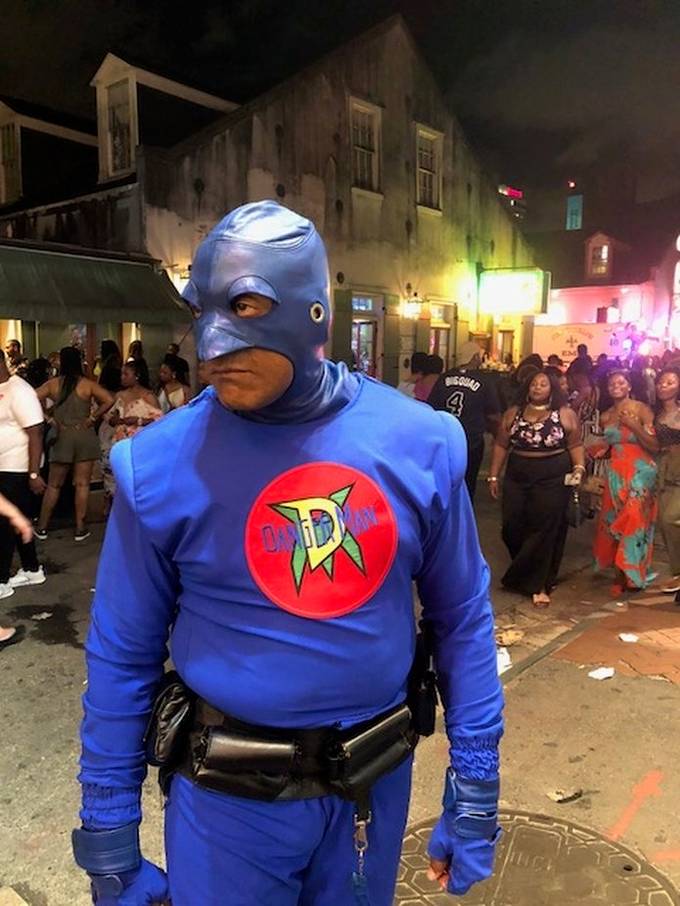 MORE ABOUT DANGERMAN? 
For 21 years DangerMan has tirelessly promoted Literacy, Safety and Good Health for the Children in urban and underserved communities across America. DangerMan empowers children to live their best life through education and by living a healthy lifestyle.  He delivers a powerful message of; NO gangs, NO guns, NO drugs, NO alcohol or tobacco, and NO bullying.
In addition, The DangerMan Entertainment Co. has created an internet crime series called the DangerMan Chronicles, which can now be found on DangerMan's YouTube Channel. The DangerMan Superhero Brand is a Symbol for Justice not for some, but for all Americans.
For more info please email Marc Brown at info@dangermanheroawards.com or call (818)752-3952.
For Media and publicity, please contact Telishia Berry at THECWMagazine@yahoo.com or call 951.704.2079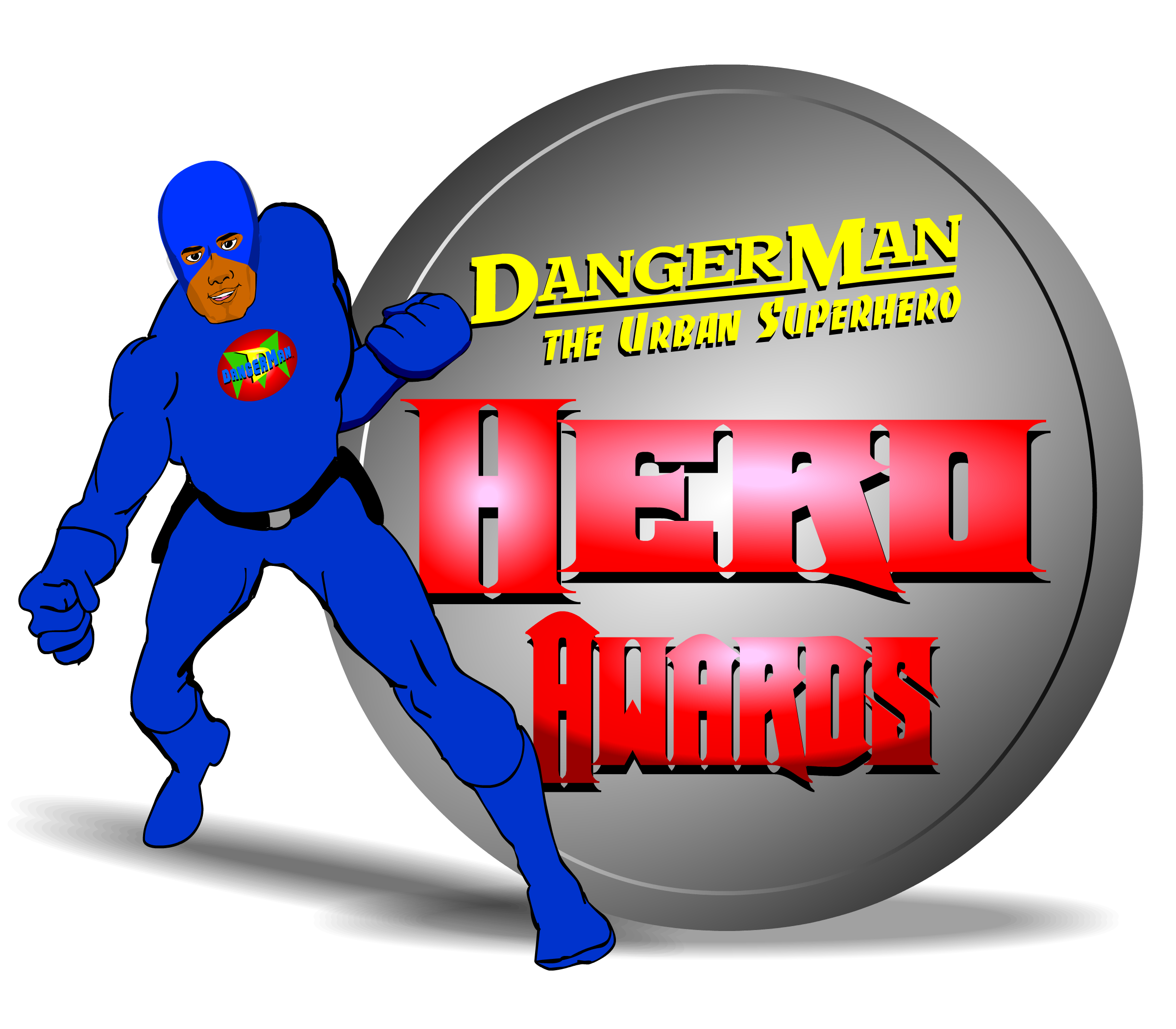 Please visit our website(s) at
11684 Ventura Blvd., Ste. 368, Studio City, CA 91604
(818) 752-3952