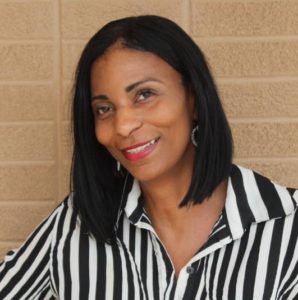 Meet Corinthian Carouthers, One of Courageous Woman's Top 25 Women in Business 2018!
Corinthian Carouthers is the founder/ co-owner of Creative Hair School of Cosmetology. In 1996, she received both her cosmetology and unlimited instructor licenses, which allow her to teach in every facet of the beauty area.
Her Business
Creative Hair School of Cosmetology trains in the areas in hair, skin care, and nails to become licensed professionals. The school also offers beauty services to the public at a fraction of a salon's cost.
Her Motivation
The money I was issuing for beauty maintenances for my daughter and I sparked an interest to become part of the industry.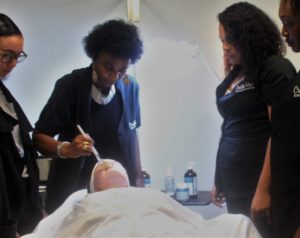 Her Challenges
What I had to overcome in my journey to entrepreneurship was believing in myself and having the confidence to believe I could succeed.
Her Inspiration
There are many people who have inspired me along this journey. I give credit and am blessed to have in this journey my two children Corinthian II and Quintin, who are my partners in business.
Her Hope
My desire is that when people continue to support my business they will gain a sense of encouragement in knowing that a person like myself never used excuses to stop me from moving forward. I DID IT AND SO CAN YOU!
CONNECT WITH CORINTHIAN CAROUTHERS
http://www.CreativeHairSchool.com
@CreativeHairSchoolofCosmetoloy