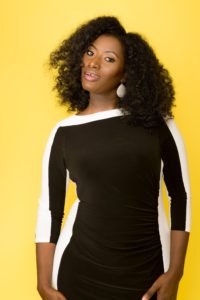 Photographers: Patrina Anthony
Tanieka Vance Randall is an Oncology nurse, bestselling author, international speaker, and cancer survivor who created her own hair growth product after cancer diagnosis.
Who is Tanieka Vance Randall? 
I love the Lord, I'm a wife and mother of 4 (2 teenagers and 5 yr old twins)! I'm an Oncology Nurse, bestselling author, international speaker, cancer survivor, and hair fanatic. I love learning from others and helping others love themselves.
Tell us about your products and their purpose?
Tee's Hair Secret is a line of natural haircare products that were created to help ladies, teens and kiddies grow and maintain healthy curly, kinky or coily hair.
Who can use and benefit from your products?
Those that are struggling with dryness, breakage, shedding or hard to manage hair. Ladies that don't want to use overly harsh ingredients on their hair.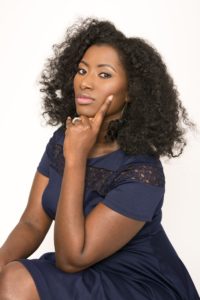 What motivated you to create this product line?
I've been a hair junkie all my life. I always mixed concoctions over the years. In 2011 after being diagnosed with cancer I decided to blend my own hair oil to help me regrow my hair. Cancer left me Mr. Clean bald. In 2014 I was attempting to make a shampoo bae for my mom and shared my creations on Facebook. My FB friends asked if I was selling the items (I hadn't planned on it) and I said yes!  My hair had grown halfway down my back at this time, so everyone wanted to know what my secret was. I introduced my hair oil and Tee's Hair Secret was started.
What challenges did you have to overcome to succeed?
I have battled depression, cancer, financial setbacks and failures. I'm thankful for all of it because those things had to happen for me to grow and become stronger.
What advice would you give to a woman who may be nervous or discouraged about launching her own business?
You can do it! Pray, write your plan and goals out. Connect with others that can help you. Don't allow fear to stop you and do your research.
What is your definition of a courageous Woman?
A courageous woman boldly walks into her destiny. She does not sit on the sideline and allow life to pass her by. She knows what she wants and finds a way to make it happen. She doesn't allow fear to hold her hostage.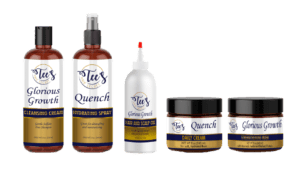 What's next for Tanieka and her business?
I am completing my classes to become a Trichologist which is a hair and scalp specialist. Launching my 6-week healthy hair care class. Creating more awesome hair products throughout the year.
Where are your products available? Online at TeesHairSecret.com
How can readers connect with you?
Website: TeesHairSecret.com
Facebook: Facebook.com/getTeesHairSecret
Instagram: Instagram.com/TeesHairSecret
Twitter: @TaniekaRandall