JC Cooley is the founder of the JC Cooley Foundation, a nonprofit organization that works with leaders, educators, and businesses to help improve our youth's abilities to become our future leaders of tomorrow.
 JC is also a husband, father, veteran, educator, motivational speaker, entrepreneur, philanthropist and, most importantly, a Christian, which is a child of the most high God. We had an opportunity to speak to JC. Cooley about his life , his organization and his new book, "Country Boy, City Boy: A Journey That Ain't Over Yet."

CW Magazine: You are a military veteran, what branch did you serve in?
JC. COOLEY: I served in the United States Navy and retired after 23 years of service.
CW: Tell us about your new book, "Country Boy, City Boy: A Journey That Ain't Over Yet."
JC. COOLEY: It's about a little boy whose mother had 10 children by six different fathers. She knew she could not care for all of her sons and daughters, living as they did in the projects of Chattanooga, Tennessee. So, she sent me and my older brother to live with my aunt and uncle in the tiny farming town of Graham, Alabama.
"Through humor, wit and engaging  storyte
lling,
"Country Boy, City Boy: A Journey That Ain't Over Yet." paints a picture of my arrival in that rural town in the deep South and my immediate realization that my life would never be the same again."
In vivid detail, this book lays out my struggle to adjust from city life to country life and then back again to city life. Along the way, the lessons I learned molded me into a successful member of the community and a proud servant to my country. Now I share these hard-earned lessons to educate, encourage and enlighten our next generation of leaders and the heroes who are helping them on their journey.
CW: What prompted you to write this book?
JC COOLEY: I believed that there are likely others who might have been born into similar situations or circumstances like mine who may have felt that there are no avenues to be successful or a purpose for their life. They may not understand that they are here for a purpose. This is what my book talks about.
CW: What do you want readers to take from this book?
JC. COOLEY: I want readers to understand that regardless of the situation or circumstance they were born into that with a hard work ethic, determination to become the best they can be and the ability to focus on doing things the right way, they can overcome any type of adversity.
Get "Country Boy, City Boy: A Journey That Ain't Over Yet." on AMAZON.
What people are saying…
"This book not only mentions the story of a family and a man, but it also talks about the impact of how you grow up. It's an inspirational journey that touches your heart. It's about the importance of not giving up and getting up not only to survive, but also to live your fullest. It's about leadership and humility to be free and take the path that will lead you to success. Dreaming and healing. Focus and commitment. Gratitude at its fullest."  -RITA CASMAN

CW: You have an organization that supports youth, tell us about that? 
JC. COOLEY: My organization is called Options & Opportunities/The Choice Program (The JC Cooley Foundation). My organization believes it is our responsibility to guide our youth through mentorship, leadership counseling and encouragement by being a positive role model to help equip today's youth to become our leaders of tomorrow. In addition, we use several different methods to teach, which include seminars, 1:1 teaching, mission trips, camps and bringing other leaders into our organization to share their experiences. I believe that we must realize our children's education is tied to our country's legacy.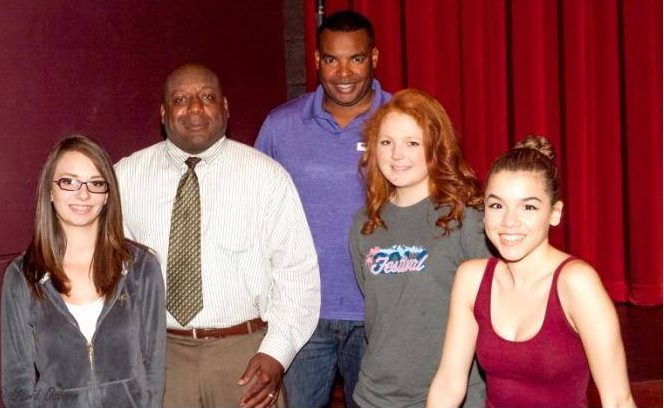 CW: Have you had to overcome some obstacles in your life, that today make you a better leader?
JC. COOLEY: Yes, all my life I was told that there was nothing I could accomplish and that I was not going to amount to anything. I always worked hard to prove to myself that I can do anything I set my mind to. Therefore, I created a slogan titled "You Can't Do Unless You Want To."
CW: What skills or tactics do you use in working with kids that you've learned in your life's journey?
JC COOLEY: Primarily I use the communication skills that I learned by communicating with those from all walks of life. I understood the saying that "one shoe does not fit all" and each individual requires a separate and unique approach to communicate with them. I use the term "principles and methods," meaning that people do not all learn the same way so the methods for communicating should be different for each individual.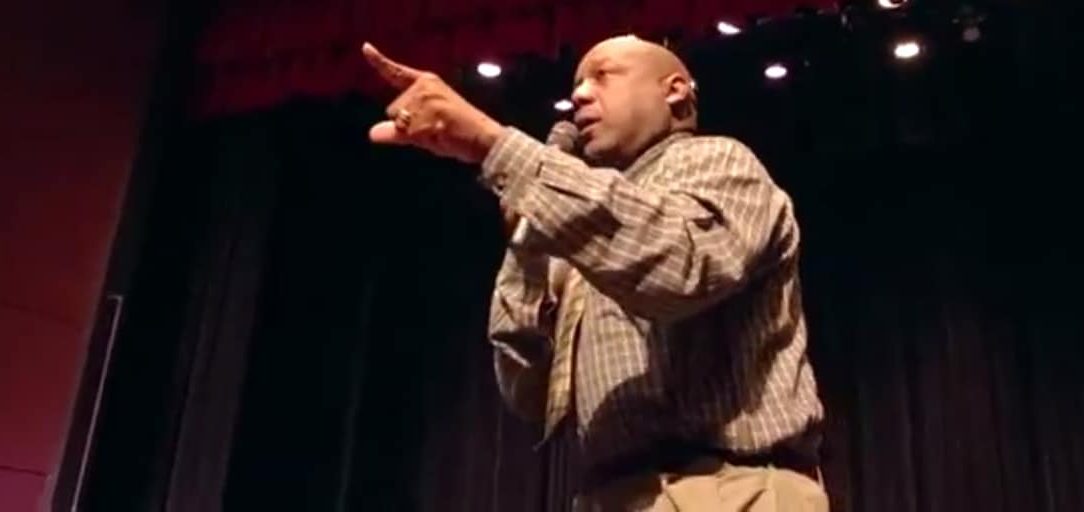 CW: What would you tell someone who is considering giving up on their dreams?
JC. COOLEY: Do not give up on your dreams. I use the V.U.F. saying, which stands for Vision, Understanding, and Focus. We all have dreams and our dreams come from our visions and even though we may not be able to see the end result at that moment, we have to be patient.
CW: What is your advice to young people considering enlisting in the military?
JC. COOLEY: I believe the military gives options because some people may not be ready for college or higher education and some may not have given much thought about what they want to pursue in life. Or they may just be simply immature. The military provides an option to seek a skill-set that will help you out in life, gain leadership abilities and allows you to mature into a positive person. I believe that a military is a great option.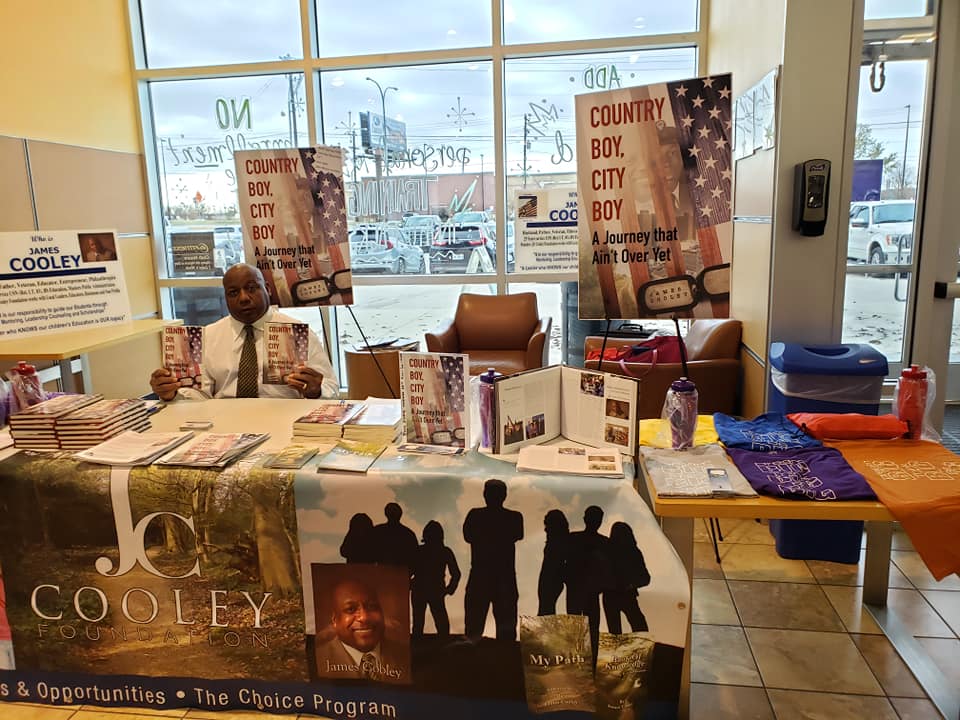 CW: Part of your book title says, "A Journey That Ain't Over Yet." What does that mean and what things have you not accomplished in your life that you are looking to achieve?
JC COOLEY: There are many things that I have not accomplished in life. You can always continue to learn from others and become more successful. It's a schedule for continuous growth because you are always trying to be better tomorrow than you are today.
Get "Country Boy, City Boy: A Journey That Ain't Over Yet." on AMAZON.