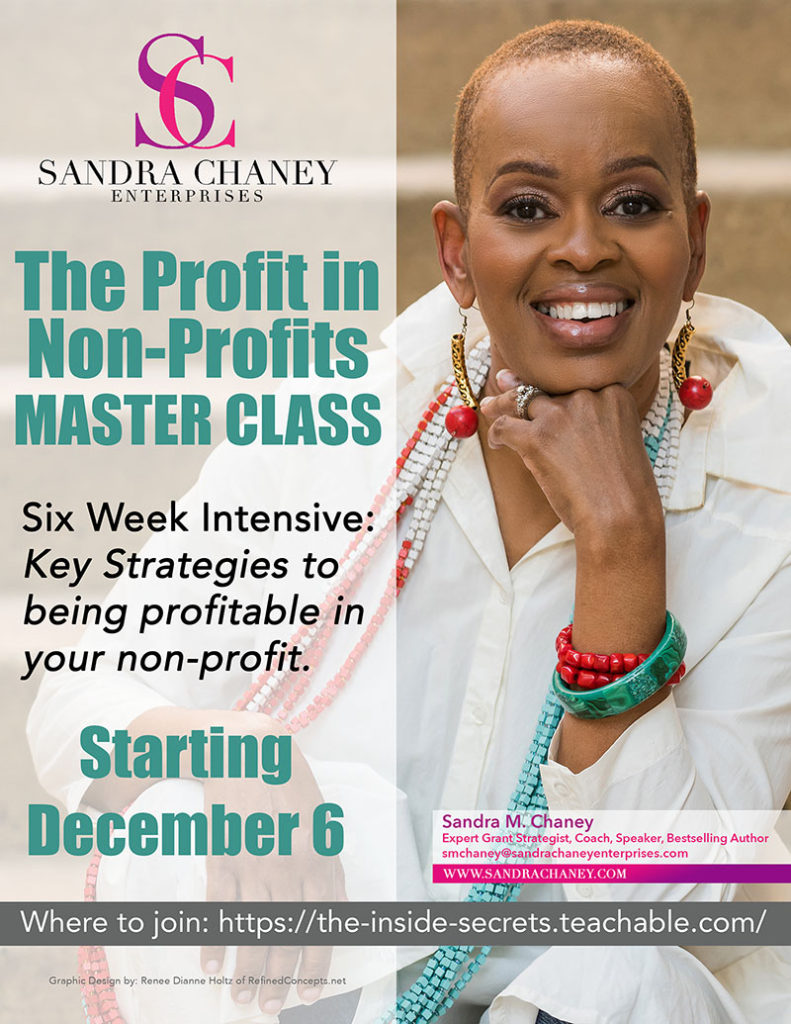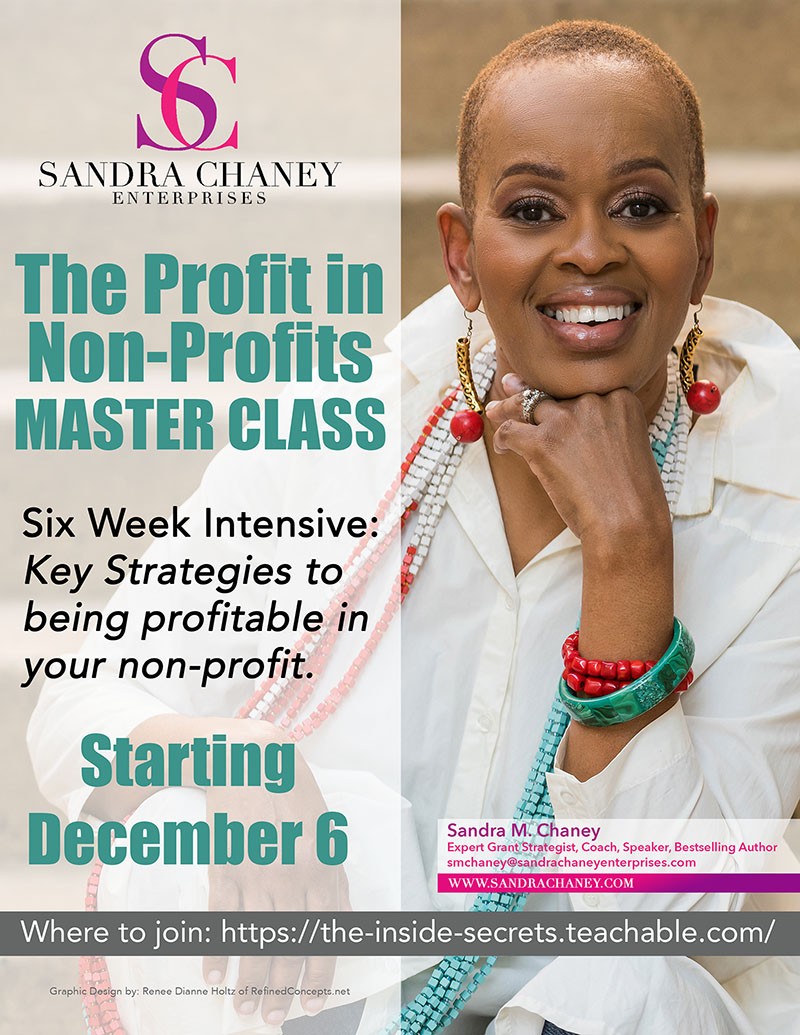 Sandra Chaney is a bestselling author, expert grant strategist, life strategist and coach speaker from New York with more than 20 years of experience with helping non-profits get the money they need. She aims to inspire women to love and live beyond their titles and to love themselves from the inside out freely. Sandra's bestselling book, The Inside Secrets to Getting Money for Your Non-profit is getting rave reviews.
In 2012, non-profits contributed $879 billion to the economy. These organizations are essential not only because of the programs they provide but also due to their positive economic impact within local communities. Non-profits offer a rewarding and meaningful culture and work. They can fill the void where government and churches are lacking. Non-profits provide employment and enrich communities in various ways, improving the quality of life for many families and increasing economic growth. However, it is also a fact that raising funds is difficult for non-profits.
SANDRA MIZELL CHANEY wants every non-profit organization to succeed, that's why she is ready to share her knowledge and expertise to help you up-level your profit with your non-profit organization.
On December 6, 2018 she will begin her 6-week intensive Masterclass, "The Profits in Non-Profits." This power-packed class will give YOU the inside secrets and everything you need to know to make your non-profit shine.  ARE YOU READY?
Are you ready to get the financing you need to expand your non-profit?
Are you ready to take your non-profit out of the red?
If you are ready to learn what you need to do to take your non-profit to a profitable status, join Sandra Mizell Chaney's Masterclass, "The Profits in Non-profits" TODAY!
Non-profits cannot function without money. In The "Profits in Non-Profits," Master Class, Six Week Intensive You will learn:
Steps to get your nonprofit money ready
How to craft your story that will leave an impact on donors and funders
How to define your target population and why that is important when it comes to funders and grants
Mistakes to avoid on grant applications
Get templates and hand-outs
Eligible to join our private FACEBOOK Group
Live video support during office hours for those who need additional assistance
ENROLL NOW to get your FREE COPY of The Inside Secrets to Getting Money for Your Non-profit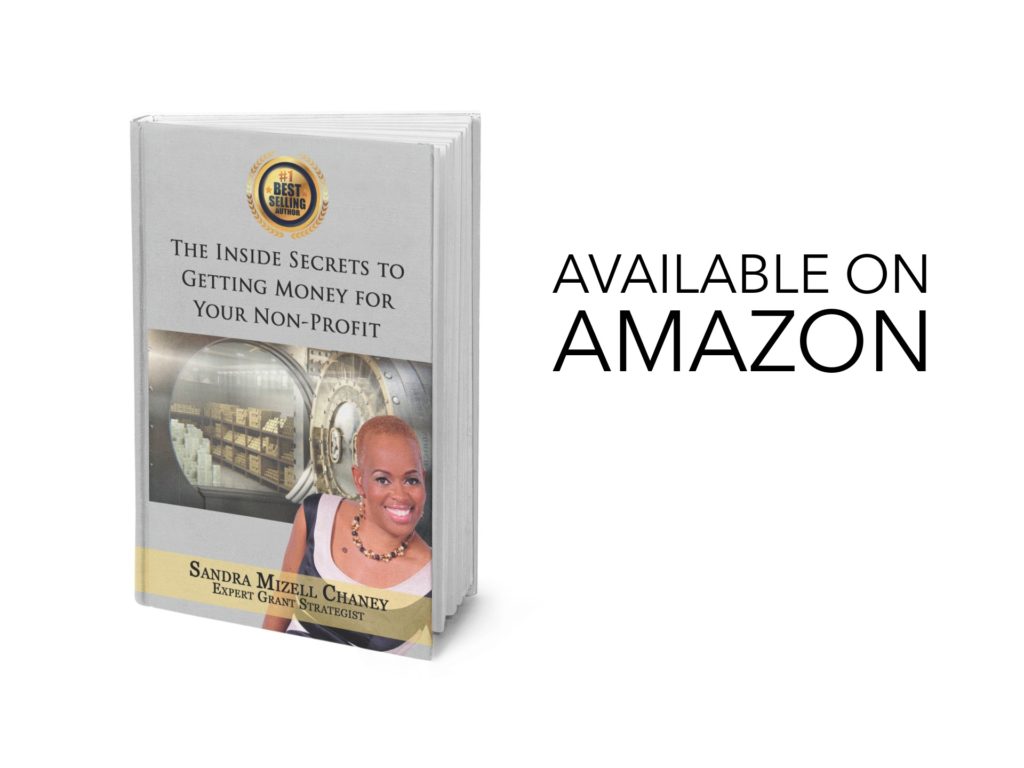 Sandra's book will divulge the seven secrets that will help non-profit organizations leave the most significant impact within their communities. According to Sandra, these secrets are hidden in plain sight.
The book explains why some non-profits get funded and why some fail. Those who find it hard to sustain their programs even after receiving funding will also benefit from the book. Sandra provides valuable insights as to why and how a non-profit succeed. One of the reasons why non-profits find it hard to raise funds is their failure to communicate their story effectively. Supporters and donors don't get the chance to understand how the funds are going to be used or why it's needed.
Get your free autographed copy of the book, when you enroll by November 26, 2018
If you are ready to get the right info you need to accelerate your non-profit organization to a profitable status, enroll in the, "Profits in Non-Profits," Master Class, Six Week Intensive, NOW. The cost is $297.00, a savings of $400.00
CLICK HERE TO ENROLL IN THE CLASS NOW!