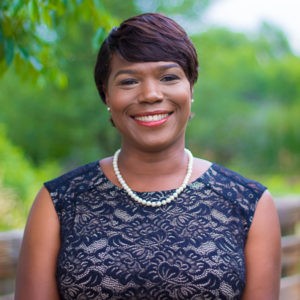 What Do You Do When Life Kicks in Your Door?
Life tends to interrupt us without asking permission and we must decide if we are going to allow the loss or grief to cripple us or move forward.
"Life doesn't end when someone experiences loss, It's just a temporary interruption"
In Karen McKoy's writings, she shares her struggles, obstacles, and victories inspiring hope with her own life. Karen shows how her calling kept her secure and resilient. After the death of her oldest daughter and granddaughter, hurt and in despair, she stood at the crossroads asking questions no mother should. she decided to write about her life after the door was kicked in. Strengthen by these life challenges; Karen now uses them to reach out and help others to overcome with her program, "Life Interrupted Grief Recovery Program."
"Life on my own terms", the words she spoke each morning, transformed her mind daily. Walking into greatness is Karen's day-to-day goal and reading her story will give you guidance on how to deal with life after it has kicked your door in. Karen is also a counselor, she holds a Master of Religion in Biblical Studies, intently focused on helping others.
In the book, For God, I Will Lay Down My Isaac, Karen tells you how to survive life and all it throws at you. She shares how she survived the death of her daughter and granddaughter. The book also gives seven strategies to start choosing happy in your life after the slap.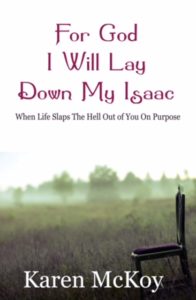 For God, I Will Lay Down My Isaac will give you steps that will free you from the circumstances life used to cripple you. After reading this book you will have a clear purpose and a study guide to assist with your new walk. You can get a copy of her book at http://authorkarenmckoy.pagedemo.co/
You can connect with Karen via her website and social media platforms:
https://www.facebook.com/IamKarenMcKoy/
https://www.instagram.com/ladykarenmckoy/
https://twitter.com/iamkarenmckoy
Click to see this article in Courageous Woman Magazine