Chanel Spencer is a New York City native, the CEO, and Founder of Maximum Evolution, a dynamic motivational speaker, writer, four-time best-selling author, and executive coach with a powerful story of overcoming adversity.
We caught up with this busy lady and mother to share with us what she is currently doing. To get to know who she is, we asked her a direct question.
Who is Chanel Spencer?
As a mother with young children, I have worked my way up the corporate ladder to become a General Manager. I will soon be launching the Maximum Beauty, MaxEvol, and Evolv-U platform. Telling you of my achievements, my dreams, and all the ways I contribute to the betterment of society. My bio is important, true, and will help you understand what I have to offer you, but it limits the understanding of the totality of who I am at my core. I am complex and more multifaceted than a paragraph can articulate.
At my core, I am a woman of color who the world has told I will never be enough. I spent years agreeing with the idea I was lacking. I shrank back and quieted my truth. I hid in the shadows, staying small, appeasing the world and its message (subtle and otherwise) to ambitious women, like me. Fed up, I had a choice to make, I could either stay small or rise and align with my truth. I chose the latter. I chose me.
I dealt with every lie I consumed over the years; I let go of the limits set for me and broke out of the box the world tried to use for my confinement. I realized that nothing could hold me back (race, gender, socioeconomic status) except for myself and my limiting beliefs.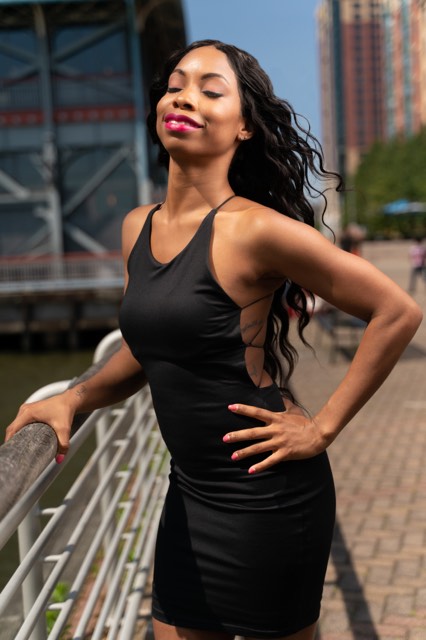 Tell us about your journey to becoming a Speaker, Writer, and Executive Coach?
In the corporate world, I bought into the lie that because I am a woman I had to fight for a place at the table… and I fought. I fought to the point of exhaustion. I fought for a place I was more than qualified to be. I fought for recognition. I fought for my value. I felt like I was beating my head against the wall until one day I woke up and realized it was my mindset keeping me in a fight I wasn't meant to be in.
The day I began to see my value I aligned myself with my destiny. I stepped into the flow state and began to manifest the life I was meant to live. From a place of power (that came from knowing my value) my creativity unlocked and Maximum Evolution was conceived.
Maximum Evolution is a lifestyle brand born out of my evolution. Maximum Evolution is an online space to empower others to evolve into their maximum potential via books, products, online courses, blogs, professional development, business consulting and an executive coaching program.
Describe 3 strong components that you use in your mentorship program?
The Maximum Evolutions Mentorship program focuses on discovery, development, and dedication. First, I will help you discover your dream and connect to your passion. Together, we will develop a plan to connect the dots from where you are to the realization of your dream. We will breakdown each step in a way that you can grasp the daily tasks needed to make your dream a reality. Finally, we will create a plan that will reinforce your goals and help you maintain a dedication to your dreams.
Does the adversity you've overcome in your life play a role in how you help others today?
I work with people from all over the world who find themselves trapped in a box filled with lies dictating who they are and how they are expected to maneuver through this life. Through each life lesson, I have gained invaluable tools that I use to help others overcome their current situation. First, I help my clients identify mindsets keeping them stuck and then walk them through the steps to their maximum evolution.
Tell us about your new business venture and products?
Just like me, Maximum Evolution is continually evolving. Currently, we are quietly working behind the scenes on (top secret) content for three new projects (shh!) that will be nothing like we have done before. We are introducing Maximum Beauty, MaxEvol Series, and Evolv-U. Maximum Beauty, a beauty brand, is redefining the definition of beauty and will provide a platform for like-minded entrepreneurs to gain exposure, sell their product, as well as provide individual and group classes. Courageous woman magazine is the first to have a look at our launch campaign and share with their amazing readers. MaxEvol Series, a blog, is featuring the Maximum Beauties, Businesses, Individuals, and my thoughts, stories, feelings, etc. Evolv-U, a YouTube series, discussing real-life struggles, everyday challenges, and avoided topics. The goal is to make an intimate connection with people worldwide. I am super excited about these new ventures. All will be launched within the next couple of weeks. You can participate in our Maximum Evolution 6 Week Live Group Transformation Class or learn more about my journey through the books available on our website.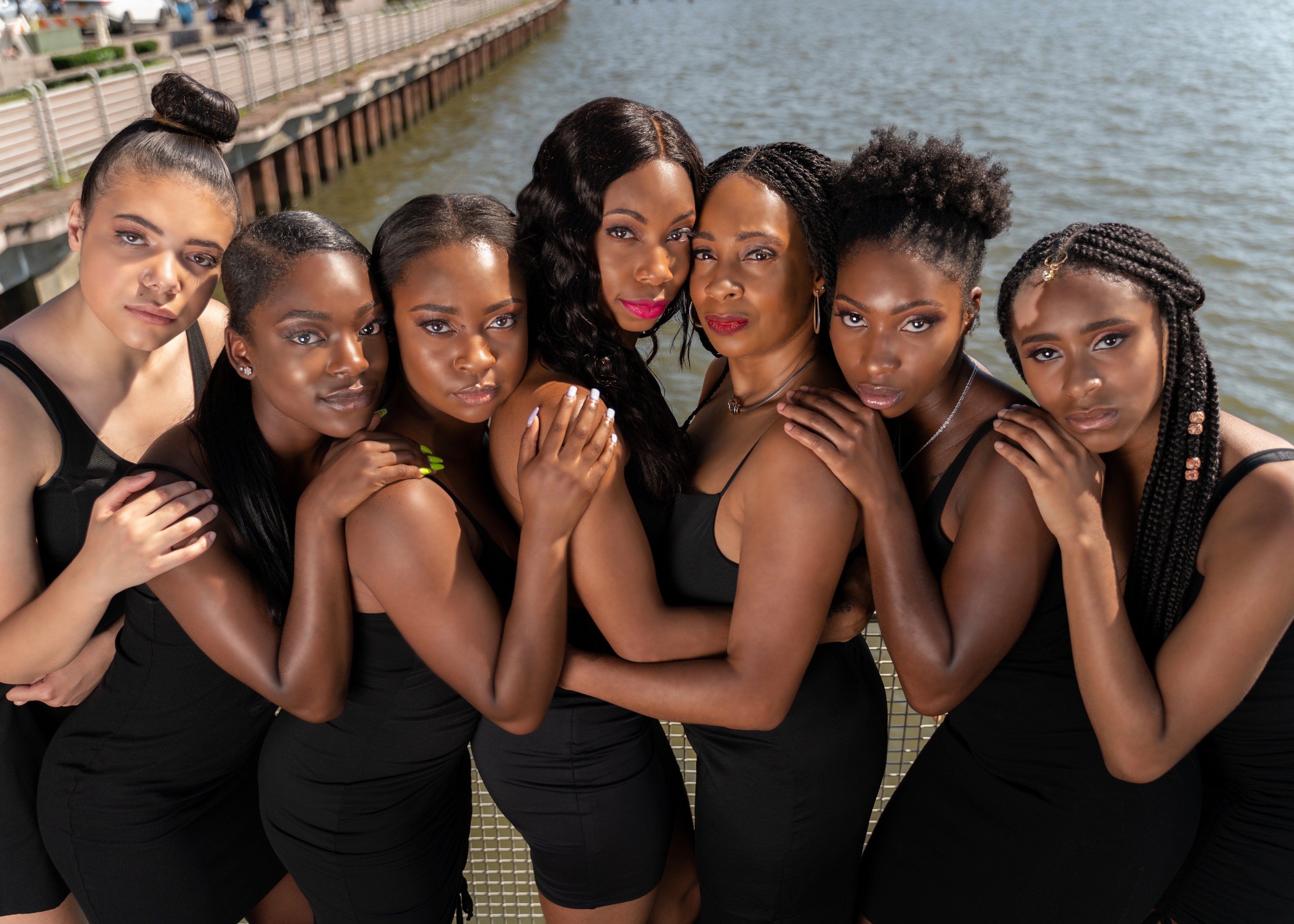 Giving account to your life's journey, what would you say makes you a Phenomenal woman?
I believe I am a phenomenal woman because like every phenomenal woman before me I have learned to embrace my authentic-self and rise, regardless of the situation I am facing, I will always rise.
"I'm a woman, phenomenally. Phenomenal woman, that's me." – Maya Angelou
As a mentor and coach, what would you say to a woman who is ready to give up on her dreams or business?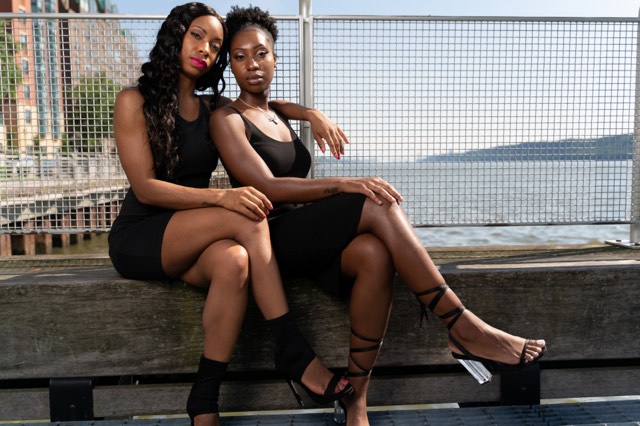 To any women out there feeling like they are ready to give up on their dreams, take a moment, pause, reset. Then, from the place of rest and self-care, remember why you began on this journey. Write your dreams down, in detail, remembering how you felt when the ideas first came to you. Examine your life looking for the area(s) out of alignment, shift your mindset into the flow state, and let go of anything and everything that is no longer serving your highest greatest good. Take baby steps, one day at a time moving forward, remembering who you are and why you are here. You are unique and have something to offer the world that no one else can provide.
What is your definition of a Courageous Woman?
My definition of a courageous woman is a woman that is AWAKE. Awake to her truth, purpose, and passion. Awake to her value, beauty, and worth. A courageous woman walks in her value trusting her truth moving forward regardless of any obstacle.
How can women connect with you?
Website:
Instagram:
https://www.instagram.com/maximumevolution/
Facebook:
https://www.facebook.com/MaximizetoEvolve/
Subscribe to our Evolv-U channel