Who Is Lady ZHE? 
 Zhe Scott, also known as Lady Zhe is an internationally known chart-topping independent Jazz Fusion Violinist.
Her single, "Elevate," was released in June 2019. In 2020 her single debuted on the Official European Independent Music Chart at #8. It has been chartering for over a month in 2020. The music video for Elevate will be dropping online in 2021. Lady Zhe has a degree in music from the Massachusetts Institute of Technology, and she was selected as the outstanding student in Jazz at Oakland University in 2010. She has performed from the east coast to the west for Sigma Gamma Rho's Boule in New Orleans and Detroit. Lady Zhe appeared in Burhan G's Music Video In April 2016; Lady Zhe was the featured musician for the Cal State University Dominguez production of the insightful play "Wine in the Wilderness." In July 2016, Lady Zhe was featured in "Nathalia," a music video of the lead single for Burhan G, Denmark Music Award Winner. She was the host of the Jazz and Tech Lounge with Lady Zhe podcast on the Bshani Network, which has grown from 450,000 downloads and streams to 1.7 Million worldwide.
What type of business do you have, and how did you get started? 
My company, The SEO Queen, is a marketing multimedia and technology company. I build websites, mobile apps and do search engine optimization. I also write, produce, record, and perform violin music.
How did the name The SEO QUEEN come about? 
I was chatting with Fraser Hay, my business mentor, and coach. We decided to rebrand my old marketing company and came up with the name, The SEO Queen. I loved it, and I ran with it.
In Layman Terms, what exactly is SEO?  
SEO is how to get free website traffic, customers, and sales from your ideal prospects without paying for advertising.
Give 3 reasons why proper SEO is essential to business.
I use SEO because it is a low-cost way to reach my ideal clients 

SEO is valuable because it delivers real customer behavioral data. 

SEO results in higher traffic and conversions. 
What are 2 simple hacks that business owners can do to be more visible online? 
1) Use the best keywords your prospects use. 2) Make sure to submit your website to Google and use analytics. These are free Google products.
What inspired you to focus on helping business owners upscale their business? 
When I was a web applications developer for Raytheon, I was well compensated and on the fast track. I had just graduated from the Massachusetts Institute of Technology and wanted to make an impact. I wanted to know that I was helping people live better lives through my work. This is why when I had the opportunity to work at smaller companies and then launch my own, I relished the opportunity to solve problems daily for business owners that needed my help. I love helping others.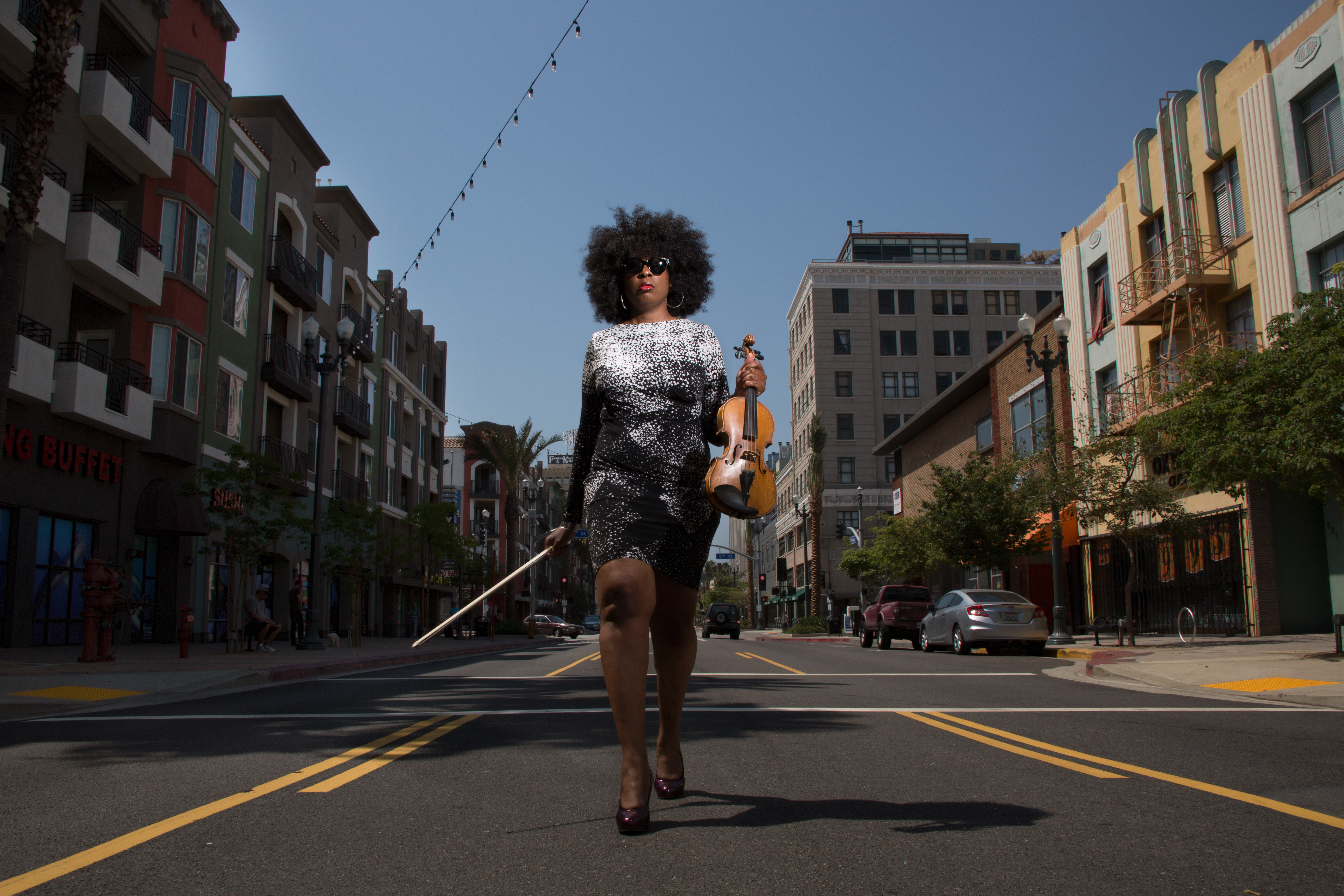 What inspired you to play the violin?  
When I was nine years old, my play cousin Michelle was playing the violin. I wanted to do everything that she did. I told my Dad that I wanted to play the violin, and he told me that I could not quit unless he gave me permission. 2 acoustic violins and 5 electric violins later, I am still playing, and my song Elevate Debuted at #8 on the Independent Music Chart in Europe (https://www.independentmusicchart.com/). I am currently #13 on the chart of 100 songs. I am so excited, happy, and blessed to be living the life of my dreams.
How do you balance motherhood, the music, and operating your marketing firm? 
Doing business as a small business requires a lot of hat-wearing and flexibility. In addition, up until this year, I have bootstrapped my company 100% on my own. I am so fortunate to be a member of 2 outstanding organizations: The Los Angeles South Chamber and Connected Women of Influence.
What exciting things are happening with your music, and where can it be purchased? I was recently featured on the Indie Network Radio Show where my song played. In addition, the music video for Elevate is coming out soon in the first quarter of 2021. I also had the opportunity to perform for the Black Out Coalition for 1.8 Million people. I am just so excited that my marketing and music companies are growing. I love helping business owners and entertaining the masses. You can download this inspirational music here: 
Google Play:
https://play.google.com/store/music/a…
iTunes Link: https://music.apple.com/us/album/elev…
Amazon Music Link: https://amzn.to/2MZQUFq
What inspiring words would you give to someone who wants to start a business but feel they can't? I would say walk out your dream in faith. Faith without works is dead.
How can readers connect with you?
Zhe Scott | email: zhe@theseoqueen.net | 617-475-0964 
The SEO Queen: 
www.twitter.com/zhetheseoqueen
www.facebook.com/groups/theseoqueen
Lady Zhe: