Introduce yourself and tell us about your products.
My name is Tanieka Vance Randall but people call me Tee. I am the creator of Tee's Hair Secret which is a line of healthy hair care products.
Describe your products in one sentence?
Tee's Hair Secret products help women achieve healthy hydrated hair from the inside out. 
Who is your target market and why?
Ladies, teens, and kids with naturally kinky, curly, or coily hair that are struggling with dryness, thinning, split ends, slow growth, length retention, or overall hard to manage hair.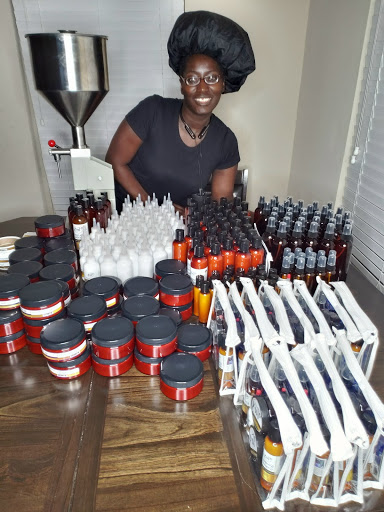 Describe 3 benefits of your products.
Our products are formulated to improve hydration, having hydrated hair leads to better manageability and greater length retention because hair is strengthened and moisturized.
Give a quick tip for hair growth.
To increase length retention make sure to properly moisturize your hair giving extra attention to the ends.
Share some key points or details that you want people to know about your products?
In addition to products that you apply to your hair and scalp, we have hair gummies to help provide vital nutrients needed for hair growth.
What is one valuable lesson you've learned in launching your products?
To reach out for help when needed instead of trying to do it all. 
What encouraging word can you give to someone considering launching a product?
The journey is not going to always be easy but it's worth it. Don't be afraid to ask questions and connect with others.
Where can your products be purchased?
Online at Teeshairsecret.com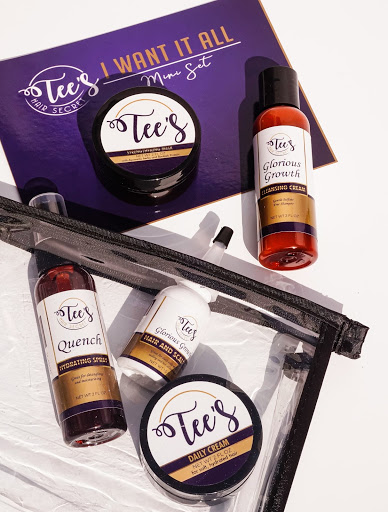 How can readers connect with you?
Instagram.com/TeesHairSecret 
Facebook.com/getteeshairsecret