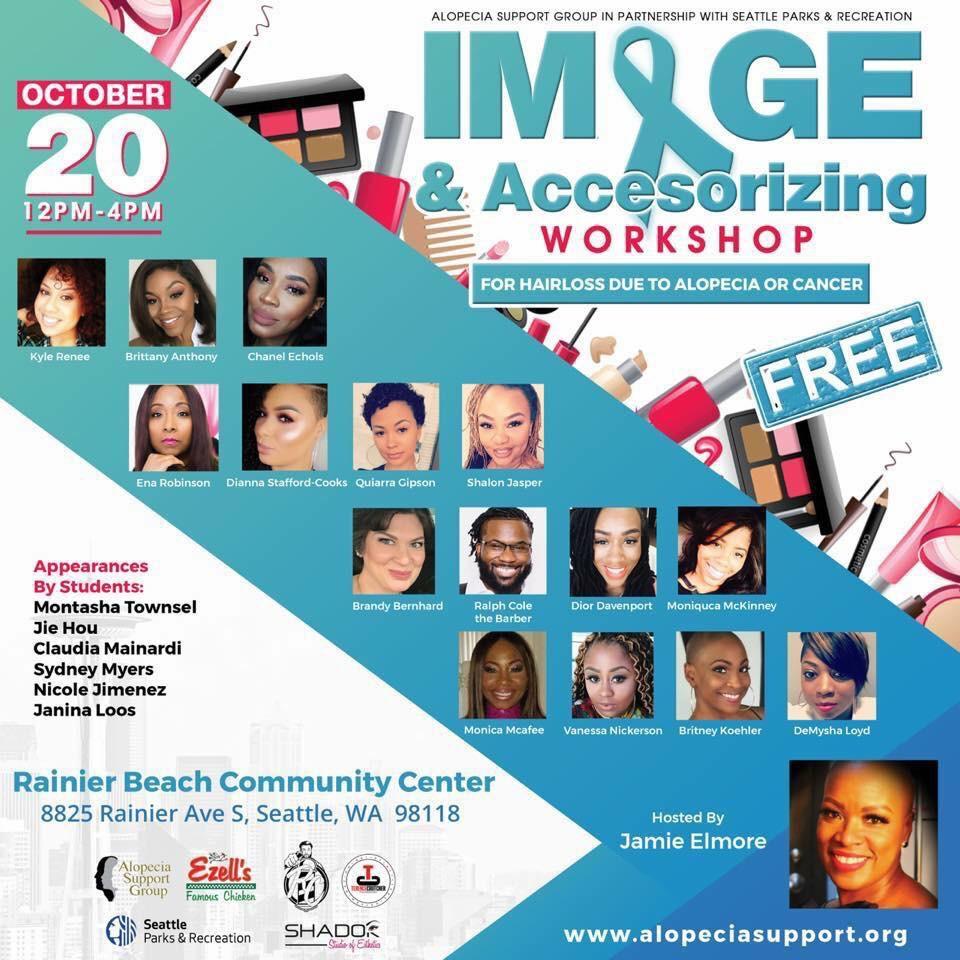 In Partnership with the Seattle Parks and Recreation.
The Alopecia Support Group will be offering a "FREE" Image and Accessorizing workshop.
Who do you know living with Alopecia, Cancer, Hairloss or a Cancer survivor!
Men and Women are invited!
In celebration of Alopecia Awareness Month ( September) and Cancer Awareness Month ( October).
We have 25 artist coming together and volunteering there time to the COMMUNITY!
We will have INTERACTIVE demonstrations in head wrapping techniques, makeup applications and so much more.
Rainier Beach Community Center Pool
8825 Rainier Ave South
Seattle, WA  98118
Saturday- October 20, 2018
12pm-4pm
alopeciasupport.org
#alopeciasupport
#awareness
#community
PLEASE REGISTER: https://www.facebook.com/events/423906714807969/?ti=icl